WHO team 'investigating' 92 patients with Covid-like symptoms two months before China confirmed first infection
Chinese panel said earlier the suspected patients do not have Covid-19 antibodies
Stuti Mishra
Thursday 11 February 2021 13:27 Comments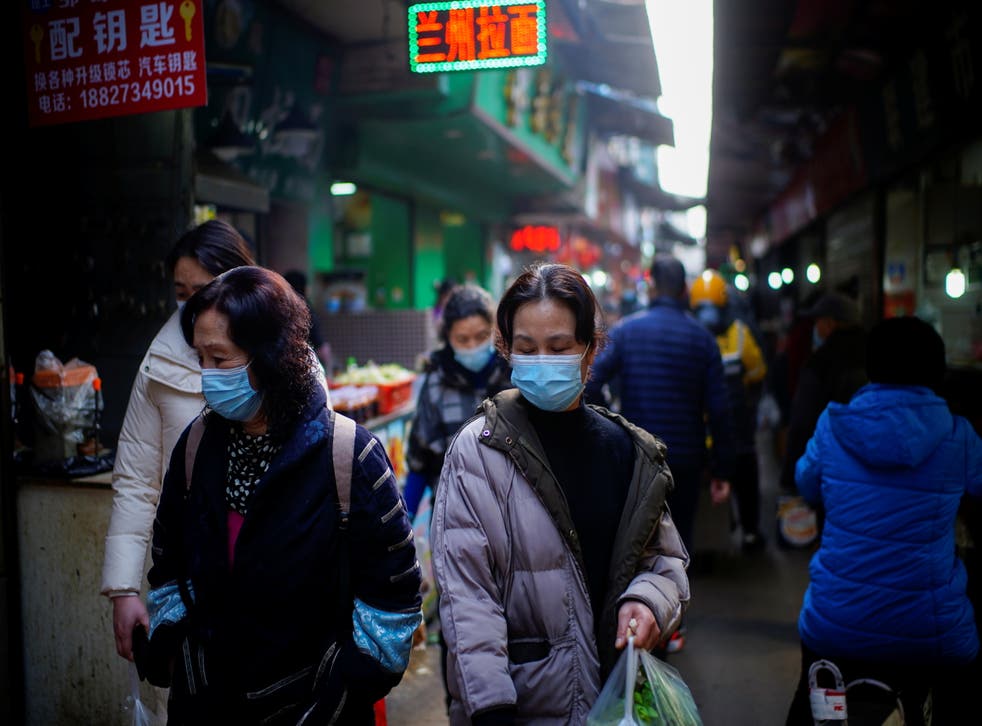 Calling for further studies into the matter, the World Health Organisation's investigators in Wuhan have said that more than 90 people experienced symptoms similar to Covid-19 in the two months prior to the identification of the new virus in late 2019. 
The WHO team is in China on a mission to explore the origins of the pandemic. As part of this, they have received medical records from more than 230 institutions in Hubei province from the Chinese authorities.
Of these, 92 cases consisted of pneumonia or other symptoms associated with Covid-19, reported The Washington Post.  
The WHO's team members have urged China to conduct "further studies" on blood samples collected in 2019 from these cases, after a Chinese expert panel previously said that overs two thirds of the samples did not have Covid antibodies. The WHO team believes the traces of antibodies could have subsided over time. 
Almost one third of the people having had those symptoms either died or refused to be tested, The Post quoted Dr Peter Ben Embarek, a food safety scientist leading the WHO team sent to China, as saying.
"The numbers are not so important," he said,."What is important is that we don't really know how reliable serology testing is to detect antibodies for SARS-CoV-2 more than a year after infection." 
Another WHO researcher, microbiologist Fabian Leendertz said the probability of finding antibodies that late would be low.
China has repeated its claims that it successfully managed an outbreak that began somewhere else, and has maintained that there was no case in Wuhan before December 2019.
Several cases have been found in other countries like the US and Italy, where patients are believed to be infected with Covid-19 before December 2019. 
If the 92 samples that the WHO suspects turn out to be cases of Covid-19, it would be a big breakthrough in understanding the origin of the coronavirus pandemic.
Register for free to continue reading
Registration is a free and easy way to support our truly independent journalism
By registering, you will also enjoy limited access to Premium articles, exclusive newsletters, commenting, and virtual events with our leading journalists
Already have an account? sign in
Register for free to continue reading
Registration is a free and easy way to support our truly independent journalism
By registering, you will also enjoy limited access to Premium articles, exclusive newsletters, commenting, and virtual events with our leading journalists
Already have an account? sign in
Join our new commenting forum
Join thought-provoking conversations, follow other Independent readers and see their replies