Why Mr Jang was purged a second time in North Korea: Various theories persist about the disappearance of senior official Jang Song-taek
Most observers say he is a reformer who wants to push his country towards Chinese-style capitalism, something that may have antagonised Supreme Leader, Kim Jong-un
Andrew Buncombe
Wednesday 04 December 2013 19:46 Comments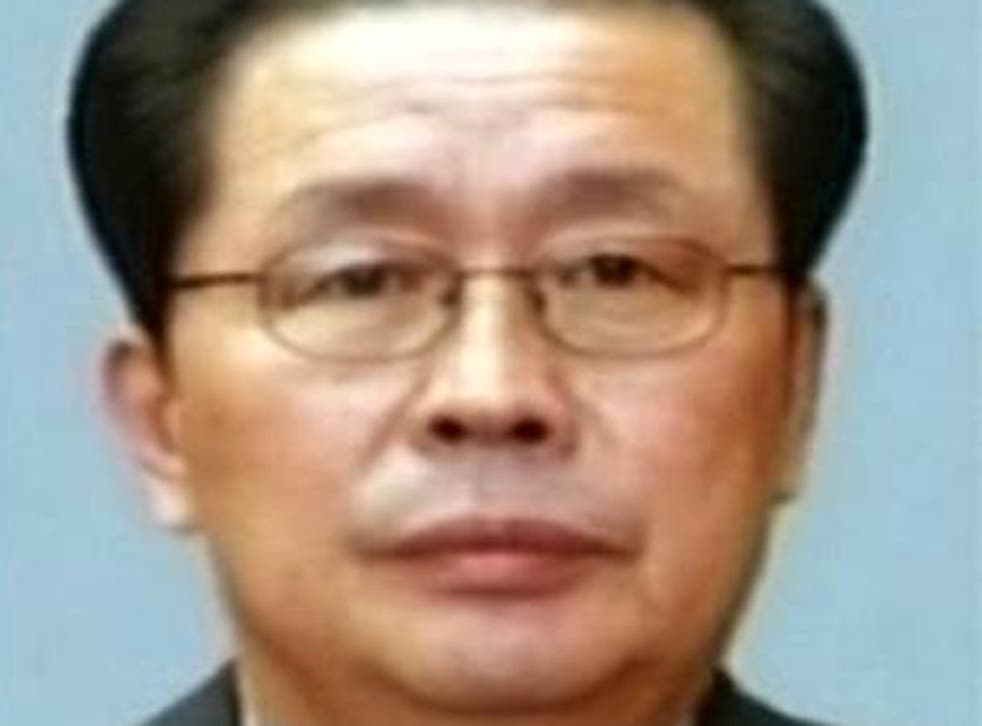 If he has been sidelined, then it is not for the first time.
In 2004, Jang Song-taek, a senior official within the North Korean administration of Kim Jong-Il, found himself out of favour. Whether it was something he had done or said or whether he was simply considered to have become too powerful was unclear, but suddenly he was no longer seen around.
Some reports suggested he was punished by house arrest in Pyongyang; others said he had been dispatched for more stern reeducation in the mines. Either way, he gradually worked his way back, recovering both favour and influence to the extent that when Kim Jong-il died in 2011, Jang was one of just a handful of people allowed to walk alongside the Supreme Leader's funeral cortege.
This time around, Jang has fallen out with the man he paced just a few steps behind at that funeral - Kim Jong-il's third and youngest son and his successor as Supreme Leader, Kim Jong-un. According to second-hand reports from South Korean intelligence, Jang has not been seen at public events for a number of weeks and has probably been sacked as vice-chairman of the powerful National Defence Commission (NDC).
Experts warn that little is transparent about the machinations inside North Korea. They warn too, that the source of the information, namely South Korean intelligence officials whose statements have been made public by South Korean members, have got things wrong before.
At the same time, few have expressed surprise at the developments. Others have said they had anticipated Jang could even have been ousted from the centre of power before now.
"It was something that was expected," said Dr Andrei Lankov, a Russian expert on North Korea who teaches at Seoul's Kookmin University.
"What you have is an absolute monarchy and a young king who is very ambitious. And then you have regents who are supposed to support him... Being a regent is a politically difficult job because once the king becomes powerful enough he decides he does not need the older guard."
Many believe that when Kim Jong-il fell ill and suffered a stroke in 2008, and Kim Jong-un, now aged 30, was selected as the surprise successor, Jang was brought back into the inner circle to act as a mentor to the young man set to take over the dynasty.
He was considered reliable, partly because he is married to Kim Jong-il's sister, Kyong Hui, who he met at university. In 2009, Jang was appointed to the NDC and the following year he was made vice-chairman of the senior military body, evidence that he had been forgiven.
Dr Lankov said the 67-year-old Jang, who is said to enjoy playing the accordion, may have been pushed aside now simply because he represents the old guard. It was very difficult, he said, for a leader aged just 30 to be surrounded by so many ageing officials.
Others believe Jang may have fallen out because he held differing opinions about the appropriate course for North Korea's economic development. Most observers say Jang is a reformer who wanted to push his country towards Chinese-style capitalism, something that may have antagonised Kim Jong-un.
"[Domestically] Jang is seen as a savvy, modern official, an advocate of a relatively more rapid and openly developmental North Korea. He is also seen as ruthless and very well versed in the utilisation of power in a violent ruling environment," said Christopher Green, manager of international affairs at the Daily North Korea website. "Externally, he is widely viewed as the high regime official who is most keen on economic development."
Mr Green said that when Jang visited Seoul in 2002, his importance was underscored by the fact that he was the only one who felt at liberty to drink into the night and suggest that other members of the delegation do the same; the Korean convention in these matters is that the oldest person guides the drinking, and he was not the oldest.
Meanwhile, when Jang visited China last year in a high-profile trip during which he met then Chinese President Hu Jintao, he was seen to be highly outspoken on promoting his own view on economic reform. He apparently did so without reference to the vision of Kim Jong-un, who is believed to believe in more limited development.
Jang could yet return again, said Mr Green. He had both access to large sums of money, which Kim Jong-un needs, and he also retained the family connection through his wife.
At the same time, the way things had been progressing was simply not sustainable.
"There are informed people who said as early as winter 2012 that Jang would surely be purged within a couple of years, because in an authoritarian dictatorship it is impossible for power to be shared," added Mr Green. "Something has to give: either Jang overthrows Kim, or Kim sidelines Jang."
Register for free to continue reading
Registration is a free and easy way to support our truly independent journalism
By registering, you will also enjoy limited access to Premium articles, exclusive newsletters, commenting, and virtual events with our leading journalists
Already have an account? sign in
Join our new commenting forum
Join thought-provoking conversations, follow other Independent readers and see their replies