Indonesia sparks worldwide condemnation over execution of five foreigners for drug smuggling despite appeals
Dutch Foreign Minister: 'It is a cruel and inhumane punishment'
Zachary Davies Boren
Sunday 18 January 2015 11:20 Comments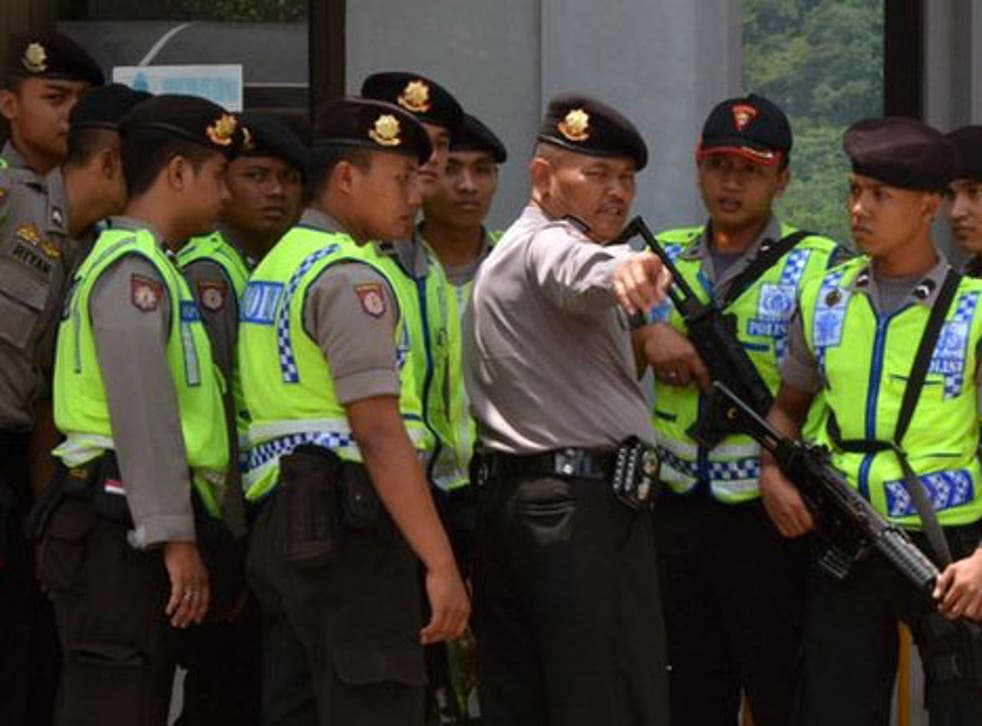 The Indonesian government's decision to execute six people, including five foreigners, despite international appeals has caused a diplomatic crisis, with Brazil and the Netherlands recalling their ambassadors.
Despite protestations from the Dutch King and Prime Minister, as well as the Brazilian President, Indonesia had four men from Brazil, Malawi, Nigeria and the Netherlands executed by firing squad for drug trafficking.
Two women, one from Indonesia and the other Vietnam, were also shot dead.
Indonesian President Joko Widodo first rejected clemency requests in December, and later refused last minute appeals to spare the foreign nationals — Brazilian Marco Archer Cardoso Moreira, 53, and Ang Kiem Soe, 52, who was born in Papua but whose nationality is Dutch.
He said there is no excuse for drug dealers and, "hopefully, this will have a deterrent effect" — clemency will not be granted to any of the remaining 64 drug convicts on death row.
In response to the executions, Brazilian President Dilma Rousseff said she was "outraged and dismayed" and claimed "relations between the two countries have been affected".
The Dutch Foreign Minister Bert Koenders called the execution "a cruel and inhumane punishment" and "an unacceptable denial of human dignity".
Both countries have withdrawn their ambassadors, and the Netherlands has summoned Indonesia's representative to The Hague.
Amnesty International said the first executions under the new president, who took office in November, were "a retrograde step" for human rights.
Indonesia, where internal figures state 40 to 50 people die each day from drugs, has the largest drug market in Southeast Asia, with 45 per cent of the region's drugs in circulation.
There are 138 people on death row in Indonesia, most of them on drug offences, and third of which claim foreign citizenship.
Brazilian Moreira was arrested in 2003, after police at Jakarta airport found cocaine hidden in his hang glider.
A second Brazilian national, Rodrigo Muxfeldt Gularte, remains on death row in Indonesia, also convicted of drug trafficking.
Dutch national Ang was arrested near Jakarta in 2003, after police found equipment which they estimated had been producing 15,000 ecstasy pills a day for three years.
The others who were executed were Namaona Denis, 48, from Malawi; Daniel Enemuo, 38, from Nigeria, and Indonesian Rani Andriani.
Tran Bich Hanh of Vietnam asked authorities to let her face the firing squad uncuffed as one of her last wishes, Spontana said.
They were killed in pairs just after midnight on Saturday, several miles from a high security prison on Nusakambangan island in Central Java.
Their bodies were brought from the island by ambulances early Sunday either for burial or cremation, as requested by relatives and representatives of their embassies.
Additional reporting by Associated Press
Register for free to continue reading
Registration is a free and easy way to support our truly independent journalism
By registering, you will also enjoy limited access to Premium articles, exclusive newsletters, commenting, and virtual events with our leading journalists
Already have an account? sign in
Join our new commenting forum
Join thought-provoking conversations, follow other Independent readers and see their replies