World's largest floating vessel - bigger than Empire State Building launches
The world's largest floating vessel 'The Prelude' launches from a dock in South Korea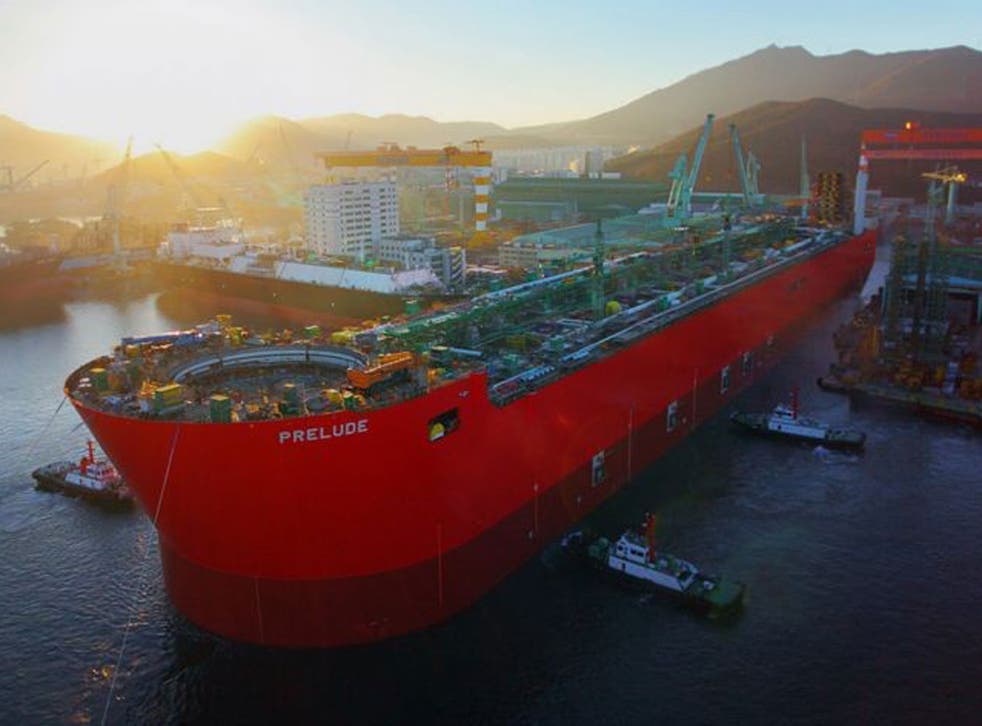 The world's largest floating vessel, a 1,601 foot long Royal Dutch Shell-owned liquefied natural gas facility called Prelude, has launched from a dock in South Korea.
The vessel, which can't technically be described as a ship, as it is towed between destinations, is longer than the Empire State Building is high and weighs an astonishing 600,000 tonnes.
The Prelude, which is 243 feet wide, was launched from a dry dock in South Korea after a year-long build.
Although often described as a ship, the vessel is actually more akin to a small man-made island and cannot move under its own power.
It is used as a floating liquefied natural gas (FLNG) facility and will be stationed off the coast of western Australia and remain there for an estimated 25 years.
The Prelude, which has replaced the Emma Maersk - which measures a mere 1,302 feet, as the world's largest ship, has three 6,700-horsepower engines and can handle a category 5 hurricane.
Join our new commenting forum
Join thought-provoking conversations, follow other Independent readers and see their replies