Wuhan citizens sue government over coronavirus deaths
Government accused of hiding the outbreak until it was too late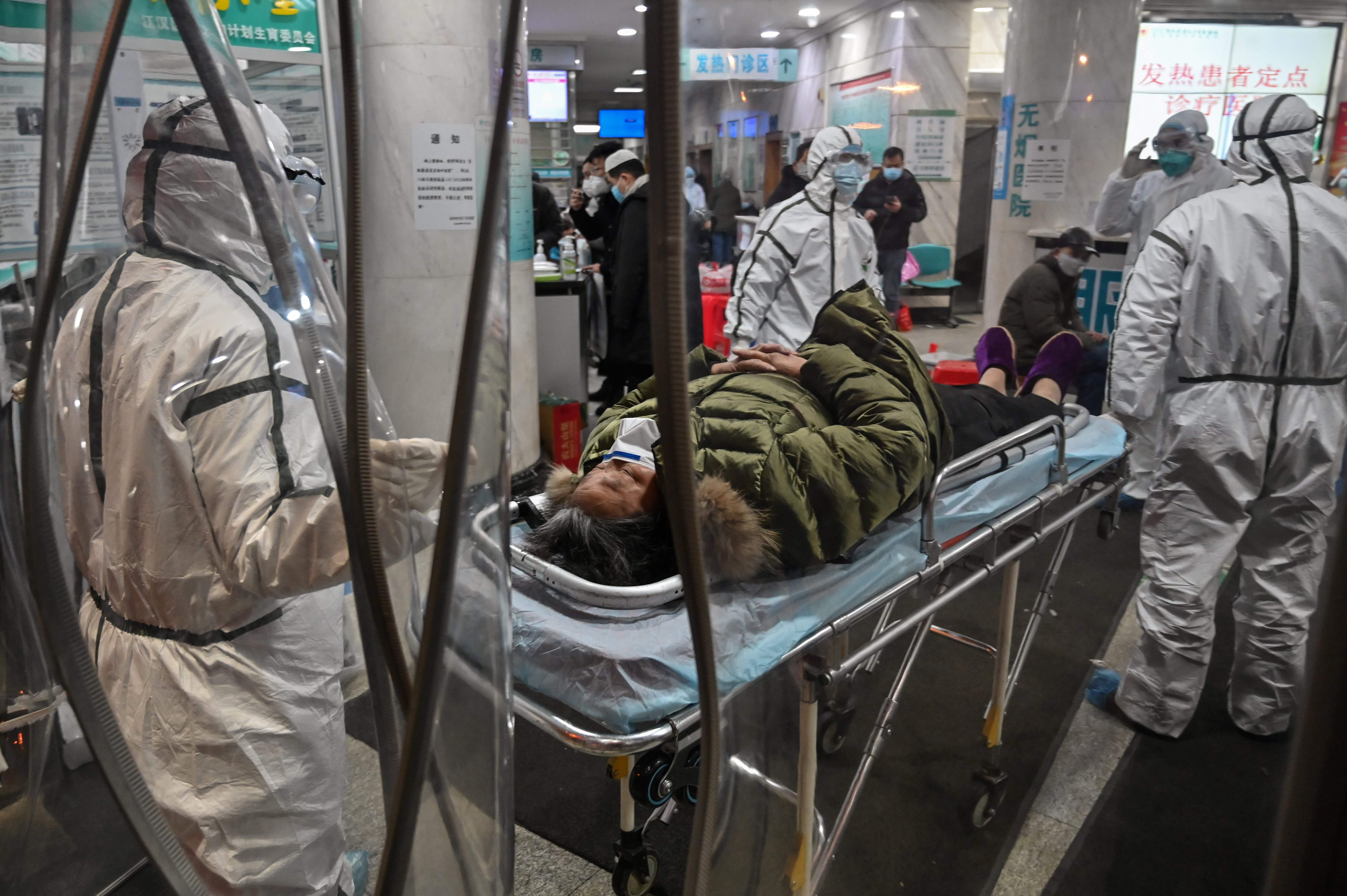 Almost 10 months since coronavirus first emerged in the Chinese city of Wuhan, citizens are suing the government for an alleged cover-up of the outbreak.
Once the coronavirus 'Ground Zero', Hubei province was locked down for more than two months – from 23 January until 8 April. Authorities have been accused of knowing about the outbreak weeks before.
Zhang Hai said he decided to file a lawsuit to get justice for his father, who passed away suddenly after catching Covid-19 when he went to hospital for orthopedic surgery on 23 January.
"He just became sicker and sicker, and the hospital finally gave him a nucleic acid test on 29 January, almost a week after he began to show symptoms of Covid-19," Mr Hai told the Independent.
"He tested positive on 30 January and passed away on 1 February."
Mr Hai has sought help from Yang Zhanqing, a Chinese activist based in the US, who is helping affected families form a legal team.
"The WeChat group soon gathered more than 40 people who wanted to demand justice for their family members who passed away because of the pandemic," Mr Zhanqing said.
"However, local police soon began to intimidate all participants by threatening them not to share any relevant information on social media, not to contact any lawyer, and not to talk to me."
Mr Hai says he was interrogated several times by local police and his social media accounts were all removed, but still went ahead and filed a lawsuit against the Wuhan City government, Hubei provincial governor and the Chinese PLA Central Theater General Hospital, seeking a 2 million RMB (£230,000) compensation.
However, only a few days after he mailed the legal documents to Wuhan Intermediate Court, a clerk from the court called Mr Hai and told him that they had rejected his lawsuit because "it didn't meet the criteria for setting up a case".
"The court didn't even bother to send me a formal copy of the rejection notification,"  Mr Hai recalled.
"My lawyer told me that their behaviour has violated existing laws in China."
Mr Hai said he then filed another lawsuit in the Hubei Higher People's Court in mid-August, but until now, hasn't received a response.
Four more people have filed lawsuits against the Wuhan City government and the Hubei provincial governor, also seeking compensation.
Hubei province was the worst-hit in China, with 4,512 deaths and nearly 70,000 cases. Life in Wuhan has since slowly returned to normal, while deaths worldwide creep up to the 1 million mark.    
Join our commenting forum
Join thought-provoking conversations, follow other Independent readers and see their replies