Yulin Dog Meat Festival: Meet Ricky, the dog saved from the cages
The dog, named after comedian Ricky Gervais, is currently in quarentine before his flight to the US
Rose Troup Buchanan
Thursday 25 June 2015 08:06 Comments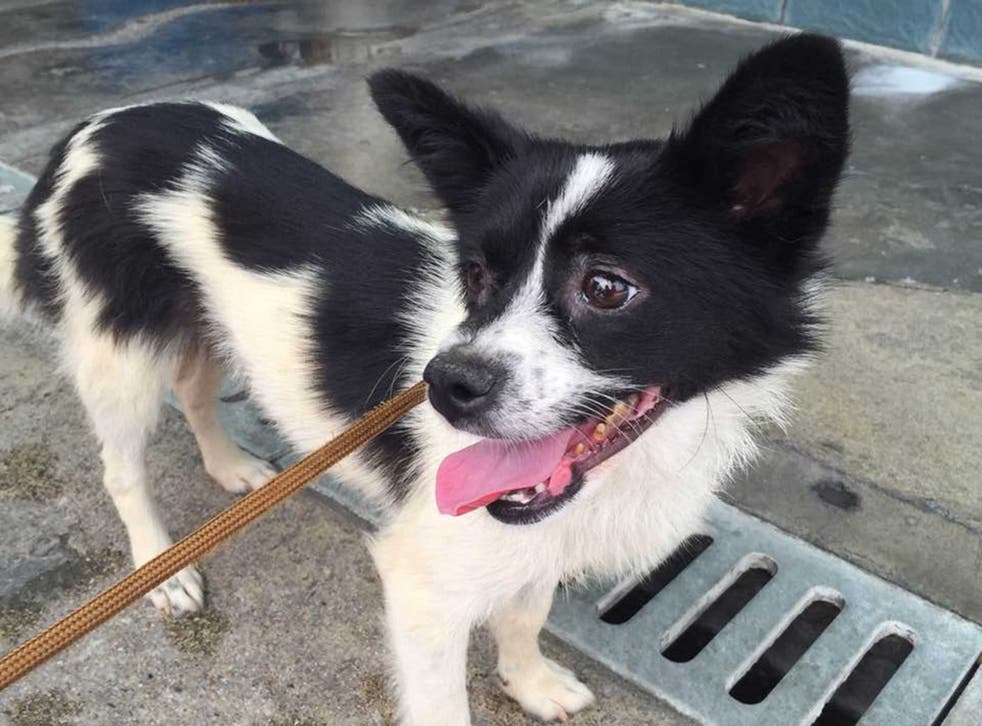 As outrage over China's Yulin Dog-eating Festival grows, one very lucky pup has been scooped from the cages and taken to safety.
Ricky, a cross-breed collie mix, was rescued by the Humane Society International's China policy specialist Dr Peter Li when he visited the dog slaughterhouses to film last month.
"Two dogs caught my attention and one frantically followed my fingers with his nose. It was heart-breaking. It was obvious how much he had been craving attention and affection," Dr Li said.
"Their faces were just so unforgettable, their eyes showed just how afraid they were," he told the Mirror.
The dog, named after comedian and actor Ricky Gervais - a vocal opponent of the Yulin festival, has been nursed back to health following his ordeal.
Currently undergoing a 24-hour quarantine in Nanning before being flown to Beijing and then out of the country to the US. The Society hope to find and settle him in a new home.
Wendy Higgins, a spokesperson for the Society, said that they hope Ricky "will act as something of a symbol of hope in our on-going campaign to end not just the brutal Yulin festival but the dog and cat meat trade altogether."
Ms Wiggins said that alongside Ricky Dr Li had rescued two cats and another dog, but the second dog was "very poorly and traumatised" and died ten days after he was rescued.
She added that the Society hopes that Ricky the dog will meet Ricky the comedian, telling The Independent: "that would be something special."
Chinese authorities have said that Yulin festival, which activists claim results in the death of 10,000 dogs, does not technically exist.
In response to huge pressure and interest online, the Yulin Municipal People's Government issued a statement earlier this month. "The so-called summer solstice lychee dog meat festival does not exist," it reads. "Neither Yulin government nor social organizations have ever held such activities."
The denial has done little to calm activists and campaigners who have continued to flood social media with anti-Yulin messages and sentiments.
Register for free to continue reading
Registration is a free and easy way to support our truly independent journalism
By registering, you will also enjoy limited access to Premium articles, exclusive newsletters, commenting, and virtual events with our leading journalists
Already have an account? sign in
Register for free to continue reading
Registration is a free and easy way to support our truly independent journalism
By registering, you will also enjoy limited access to Premium articles, exclusive newsletters, commenting, and virtual events with our leading journalists
Already have an account? sign in
Join our new commenting forum
Join thought-provoking conversations, follow other Independent readers and see their replies