Animal rights activists designated 'domestic terrorists' in Australia
'Our farmers have had a gutful. They don't deserve, nor have time, to be dealing with illegal trespass and vile harassment from a bunch of virtue-signalling thugs'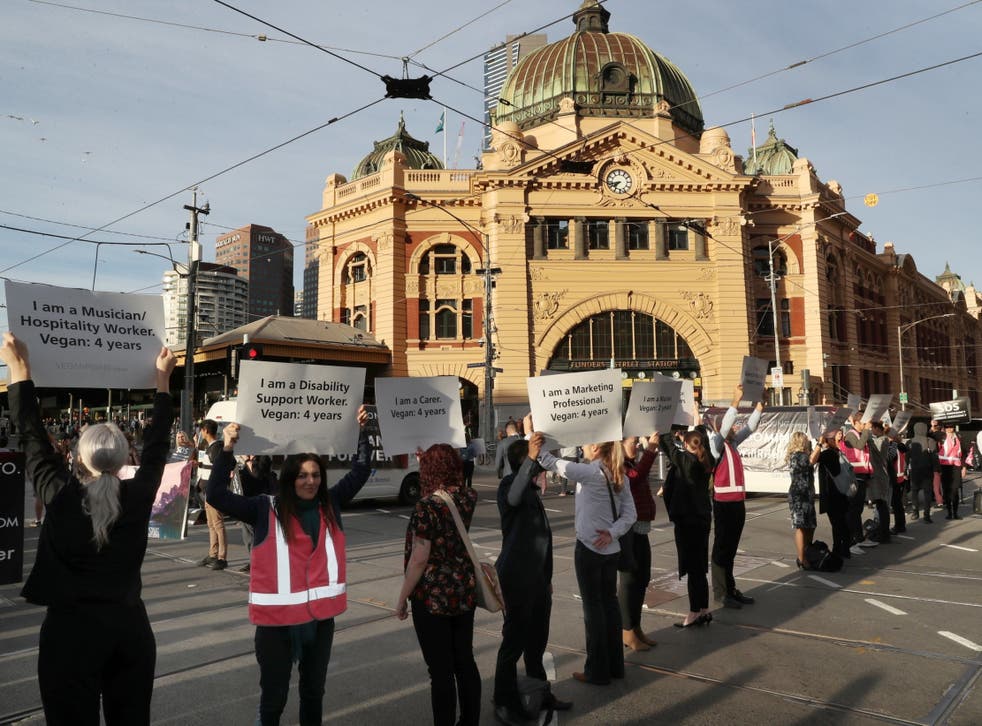 Animal rights activists who invade farms to stage protests will be hit with huge new fines in measures announced by Australia's south-eastern state government after they were branded "domestic terrorists" by the region's deputy leader.
The New South Wales (NSW) government has introduced on-the-spot trespassing charges of $1,000 (£565) for each "vigilante" caught illegally entering private farmland.
The new rules, which come into force on 1 August, could also see individuals charged up to $220,000 (£124,000) and corporations up to $440,000 (£248,000) for any major violations of the Biosecurity Act.
"Vigilantes who are entering our farmers' property illegally are nothing short of domestic terrorists, NSW deputy premier John Barilaro, in remarks widely reported by Australian media.
"Our farmers have had a gutful. They don't deserve, nor have time, to be dealing with illegal trespass and vile harassment from a bunch of virtue-signalling thugs."
World news in pictures

Show all 50
The penalties follows a series of demonstrations and direct action staged by vegan activists at private farms and abattoirs in recent months.
Earlier this year clashes between farm owners and protesters forced the police to step in Western Australia, and the owners of a small goat farm in Victoria blamed closure on continual harassment by abusive "vegan activists".
Officials are also considering "jail time" as additional punishment. "Today the government is putting these vigilantes and thugs on notice," said NWS agriculture minister Adam Marshall, Australia's ABC News reported.
"This is just the first part of a broader package of reforms the government is working on, and jail time will be included in further legislation we are looking at."
He also claimed the new rules were "the toughest laws anywhere in Australia for people that illegally trespass onto farmers' properties".
Support free-thinking journalism and attend Independent events
Prime minister Scott Morrison recently pledged to introduced national legislation to crack down on animal rights activists invading private properties.
The campaign group Aussie Farms claimed the new fines introduced by the NWS government under the "smokescreen" of biosecurity were heavy-handed.
"Once again, the issue of biosecurity is being used as an excuse to attempt to limit consumer awareness of the systemic cruelty occurring in farms and slaughterhouses across the country," said executive director Chris Delforce.
Join our new commenting forum
Join thought-provoking conversations, follow other Independent readers and see their replies