Australia elections: Voters cast ballot for Harambe the killed gorilla
'We Aussies feel our government should have done more to save Harambe and now we're voting for his corpse.'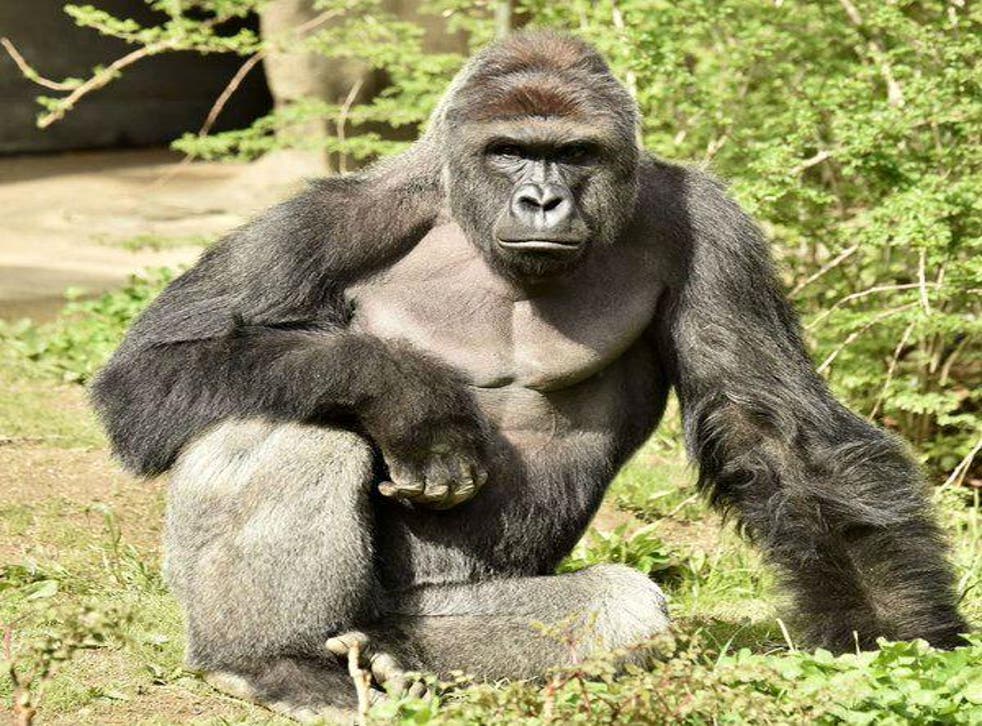 Voters are opting against selecting one of the official candidates in Australia's federal election by instead casting their ballot for killed gorilla Harambe.
Following the country's longest election campaign since 1984, a number of social media users suggested they were unwilling to choose either current prime minister Malcolm Turnbull or leader of the opposition Bill Shorten.
They posted images online of ballot cards on which they appeared to have drawn an extra box alongside references to either Harambe, the ape who was fatally shot by zoo workers in May, or simply "the gorilla who died".
There was an outpouring of grief worldwide when the popular primate was killed at Cincinatti Zoo in Ohio on after a young boy fell into his cage and the gorilla began dragging him around the enclosure.
Harambe has since become a popular talking point among Australians on social media - with many tweeting about him and urging others to vote for the gorilla on their ballot in the 2016 federal election.
Casey Briggs, a journalist in Australia, told The Independent: "Harambe is beloved and so he's become a write-in candidate.
"It's a secret ballot, so I'm not sharing who I vote for. But I can say that not a day goes by when I don't reflect and despair on the ruthless and senseless killing of Harambe."
When asked whether he considered the gorilla's death to be more important than the election, Mr Briggs said: "Of course it is. Everyone loves Harambe. Who doesn't love Harambe?"
An Australian Twitter user known as "Hedge" told The Independent the drive to vote for Harambe has grown out of anger at the Government for not doing anough to prevent the animal's death.
He said: "I think we Aussies feel our government should have done more to save Harambe and now we're voting for his corpse."
Nearly 15.5 million people were going to the polls on Saturday in Australia, where voting is compulsory.
During the campaign, the government and the opposition Labor party have clashed over the economy, healthcare, immigration and same-sex marriage.
Having seen five prime mininsterial changes in just over five years, Australian voters are widely perceived to be lacking enthusiasm for national politics.
Join our new commenting forum
Join thought-provoking conversations, follow other Independent readers and see their replies