Australia has a new $5 dollar note and people think it looks like 'vomit'
The new bank notes come into circulation on 1 September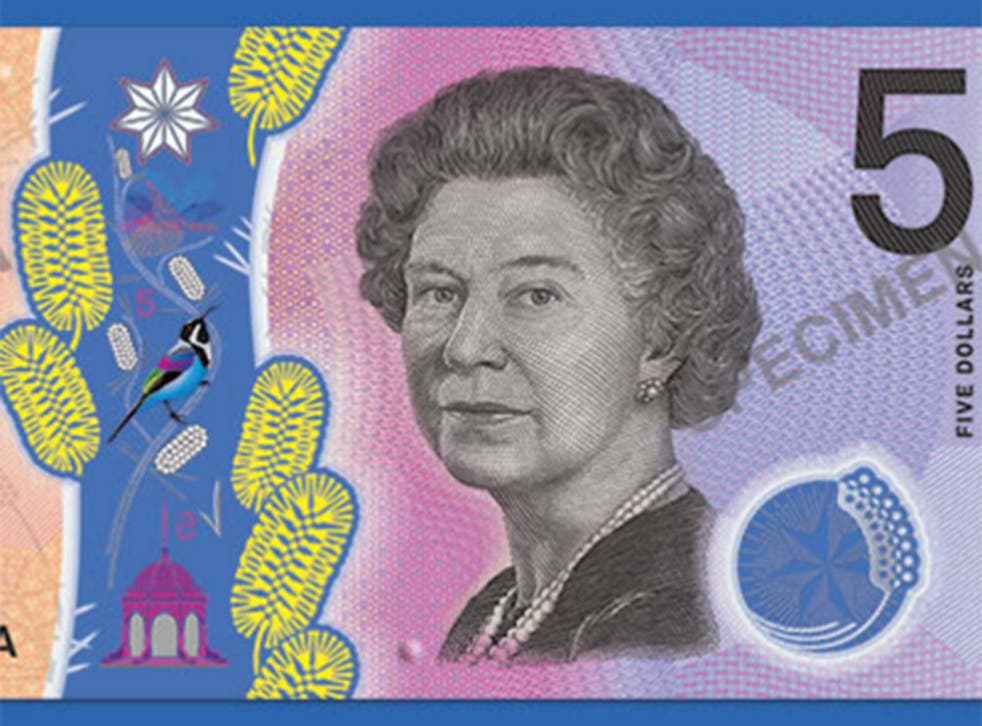 The Reserve Bank of Australia has revealed the design for the new $5 note due to be released later this year and no one appears to be happy about it.
The new brightly coloured banknote depicts the Prickly Moses wattle, a shrub native to Australia, and a small bird called the Eastern Spinebill, alongside an image of the Queen.
The notes have a number of new security features and have a new 'tactile' feature to help the visually impaired distinguish between different notes.
But the Australian public have not reacted as the RBA had perhaps hoped.
"Our new fivers look like vomit," was the opinion given by one Australian citizen, while others have said the new design is "hideous," looks like "clown puke" and even resembles E. coli.
The Queen's image on the $5 note also quickly became the subject of a meme, with people replacing her image with former Prime Minister Tony Abbott, businessman Clive Palmer in a wig, a corgi and Dame Edna, among others.
The new $5 note will come into circulation from 1 September.
Join our new commenting forum
Join thought-provoking conversations, follow other Independent readers and see their replies