Australia's Treasurer Joe Hockey claims fuel tax increase won't affect poor people 'because they don't have cars'
The opposition in the country has accused Hockey of 'remarkably arrogant' and out of touch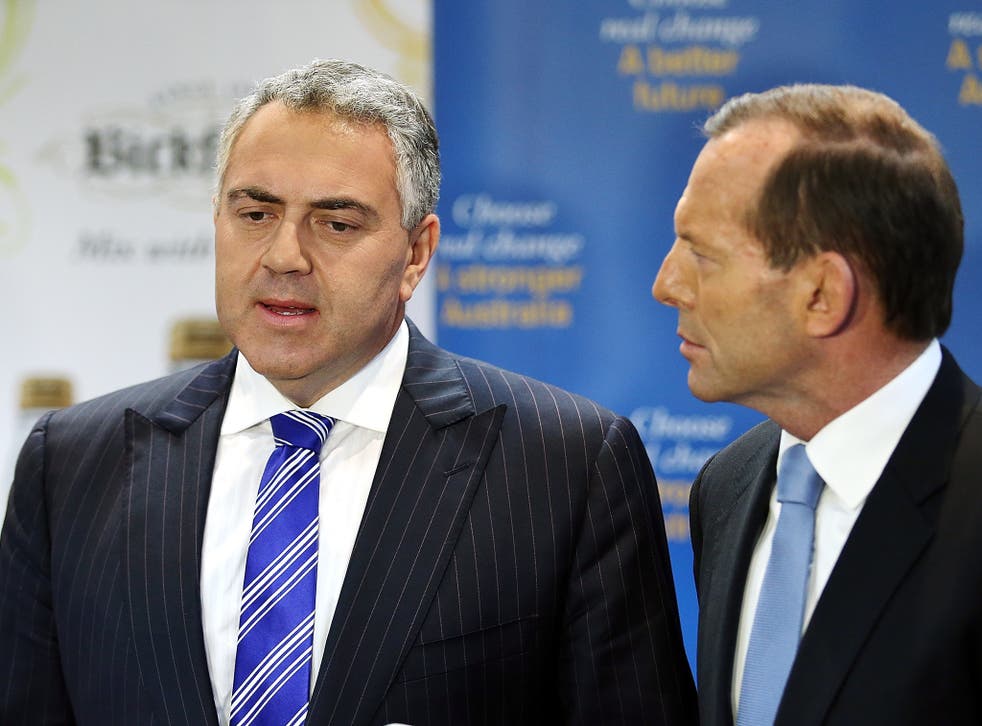 The man in charge of Australia's economy has been accused of showing "remarkable arrogance" after claiming that a fuel tax increase won't affect the country's poorest people because they don't have cars.
Speaking this morning on a Brisbane radio station, Joe Hockey defended a recent budget which reinstated a fuel price hike by saying it would hit high income earners hardest.
The Treasurer, a senior member of Tony Abbott's governing Liberal Party, hit out at "Labor and the Greens" for opposing a measure which, he claimed, would be a good deal for the less well-off.
Mr Hockey told 612 ABC Brisbane: "With an increase in fuel excise the people that actually pay the most are higher income people… and yet, the Labor Party and the Greens are opposing it.
"They say you've got to have wealthier people or middle-income people pay more.
"Well, change to the fuel excise does exactly that; the poorest people either don't have cars or actually don't drive very far in many cases."
Bill Shorten, the leader of the opposition Labor Party, said the comments were "remarkably arrogant" and out of touch with the public.
He told ABC: "Are you serious Joe Hockey? Are you really… saying that poor people don't drive cars?
"It is almost though as if the Treasurer believes that poor people should be sleeping in their cars, not driving their cars."
The Liberal Party backbencher and north-western Sydney MP Alex Hawke said an increase to the fuel tax would impact all Australians – particularly given the extent to which so many rely on their cars to get around.
"You know I've got one of the electorates with the highest proportions of cars per household in Australia, so you probably won't get a lot of sympathy from me because we have no public transport options," he said.
Mr Hockey's budget revealed that the fuel tax would go up from 1 August – a measure which had previously been put off due to lack of support. Mr Abbott's government says it will raise $2.2 billion (£1.2 billion) that will go towards maintaining roads.
Join our new commenting forum
Join thought-provoking conversations, follow other Independent readers and see their replies