Australian man arrested for 'punching a baby in the face' outside Sydney Central train station
A 28-year-old suspect was charged with assault and is set to appear in court
Adam Withnall
Thursday 18 June 2015 15:39 Comments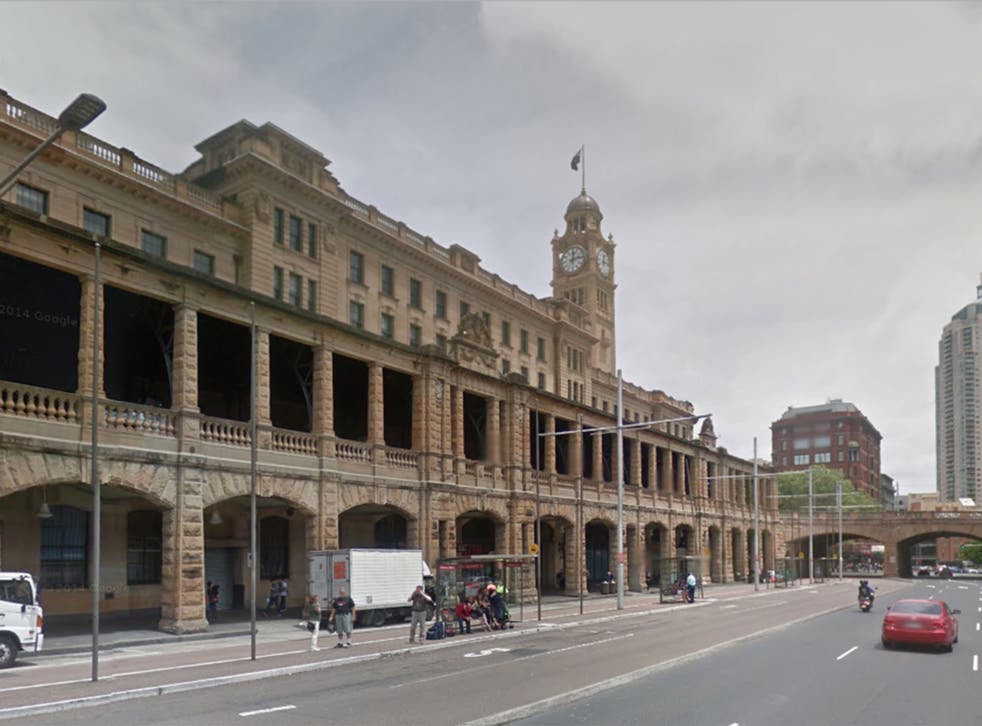 An Australian man has been charged with assault after a baby girl was punched in the face outside a café at Sydney's Central station.
New South Wales police said a couple was out with their 16-month-old child in a pram at around 11.30am local time on Thursday morning when they were approached by a man.
The man walked up to the pram, police said, and punched the baby in the face before fleeing. He was pursued by the baby's father as bystanders called the police.
An ambulance was also called, and paramedics tended to a small cut to the girl's face at the scene. She did not require hospital treatment.
Officers said they found a 28-year-old suspect man inside an elevator after searching nearby buildings. The man was arrested, charged with assault occasioning actual bodily harm and held without bail ahead of a court appearance on Friday.
Speaking to ABC News, Inspector Paul Hanna said the entire incident was "a bit of a puzzle really".
"I grabbed [the suspect] out of the elevator," he explained. "He was very quiet. He didn't appear to be affected by anything.
"He was quite unresponsive. I don't know how you explain that kind of behaviour and he didn't appear to be intoxicated."
Hanna said that the suspect did not respond to initial questioning on why he allegedly punched the baby. "I suppose he'll give those reasons to the court," he added.
Register for free to continue reading
Registration is a free and easy way to support our truly independent journalism
By registering, you will also enjoy limited access to Premium articles, exclusive newsletters, commenting, and virtual events with our leading journalists
Already have an account? sign in
Join our new commenting forum
Join thought-provoking conversations, follow other Independent readers and see their replies