Brenton Tarrant: Christchurch mosque attack suspect to face 50 murder charges as new links to far-right group emerge
Police say they were considering even more charges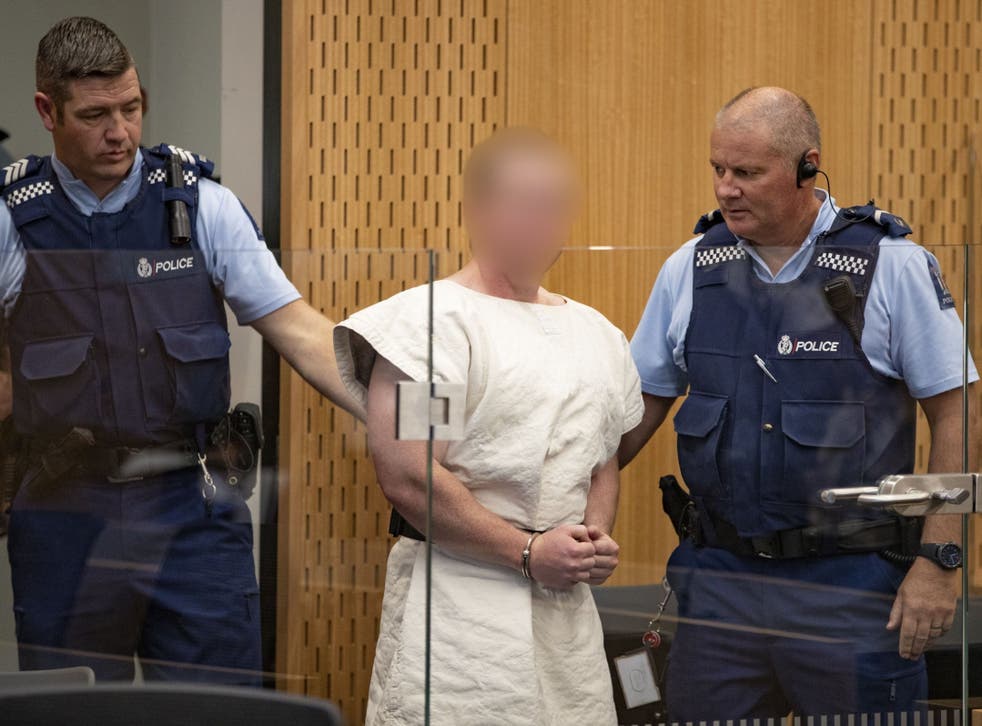 Police in New Zealand say the suspect in the deadly mass shooting at two mosques in Christchurch will be charged with 50 counts of murder and 39 of attempted murder.
Australian white supremacist Brenton Tarrant, 28, will appear in court via video link on Friday for a brief hearing, where he is not expected to enter a plea.
He was initially charged with a single, representative count of murder in the aftermath of the shooting, while police continued their investigations.
It comes amid reports from Germany that the suspect sent a donation of €2,200 (£1,875) to the French far-right anti-immigrant movement Génération Identaire in late 2017.
The DPA news agency, as well as several German daily newspapers, said intelligence officers had informed German parliamentarians of the payment during a meeting of the Bundestag's interior affairs committee.
New Zealand shootings: Victims of Christchurch mosque terror attacks

Show all 11
Génération Identaire is a youth wing of the larger bloc Les Identaire, which has seen several affiliated groups spring up in Germany, Austria and Italy. In 2012, around 70 members of the group occupied a partially-built mosque in Portiers.
Last week the head of the Austrian branch of the Identitarian Movement (IBÖ), Martin Sellner, confirmed he had received a "disproportionately high donation" of €1,500 in early 2018 from Mr Tarrant, but denied having anything to do with the Christchurch massacre suspect.
The 15 March attack began at the Al Noor mosque in Christchurch on 15 March, where a lone gunman killed 42 people. The attacker then moved to the Linwood Islamic Centre and opened fire there, killing eight. Another 50 people were believed to have been injured in the two shootings.
In a statement on Thursday, police said they were considering filing more charges against Mr Tarrant, but could not comment further as the case was before the court.
Such is the seriousness of the charges, the case has been elevated immediately to the High Court after a brief initial hearing on the day after the attacks at the Christchurch District Court.
Friday's hearing is expected to focus mainly on Mr Tarrant's legal representation. The suspect has dismissed his court-appointed lawyer Richard Peters, who said Mr Tarrant told him that he wanted to represent himself.
Mr Tarrant will appear at the hearing via video-link because he has been moved to a high-security prison in Auckland, according to reports.
Judge Cameron Mander said all media applications to film or photograph Friday's proceedings had been rejected, and reporting will be severely restricted so as to avoid prejudicing a future jury.
Additional reporting by agencies
Register for free to continue reading
Registration is a free and easy way to support our truly independent journalism
By registering, you will also enjoy limited access to Premium articles, exclusive newsletters, commenting, and virtual events with our leading journalists
Already have an account? sign in
Register for free to continue reading
Registration is a free and easy way to support our truly independent journalism
By registering, you will also enjoy limited access to Premium articles, exclusive newsletters, commenting, and virtual events with our leading journalists
Already have an account? sign in
Join our new commenting forum
Join thought-provoking conversations, follow other Independent readers and see their replies