Pope's financial adviser leaves Vatican to face multiple sex charges
Cardinal George Pell is returning to Australia to appear in court accused of a string of sexual assaults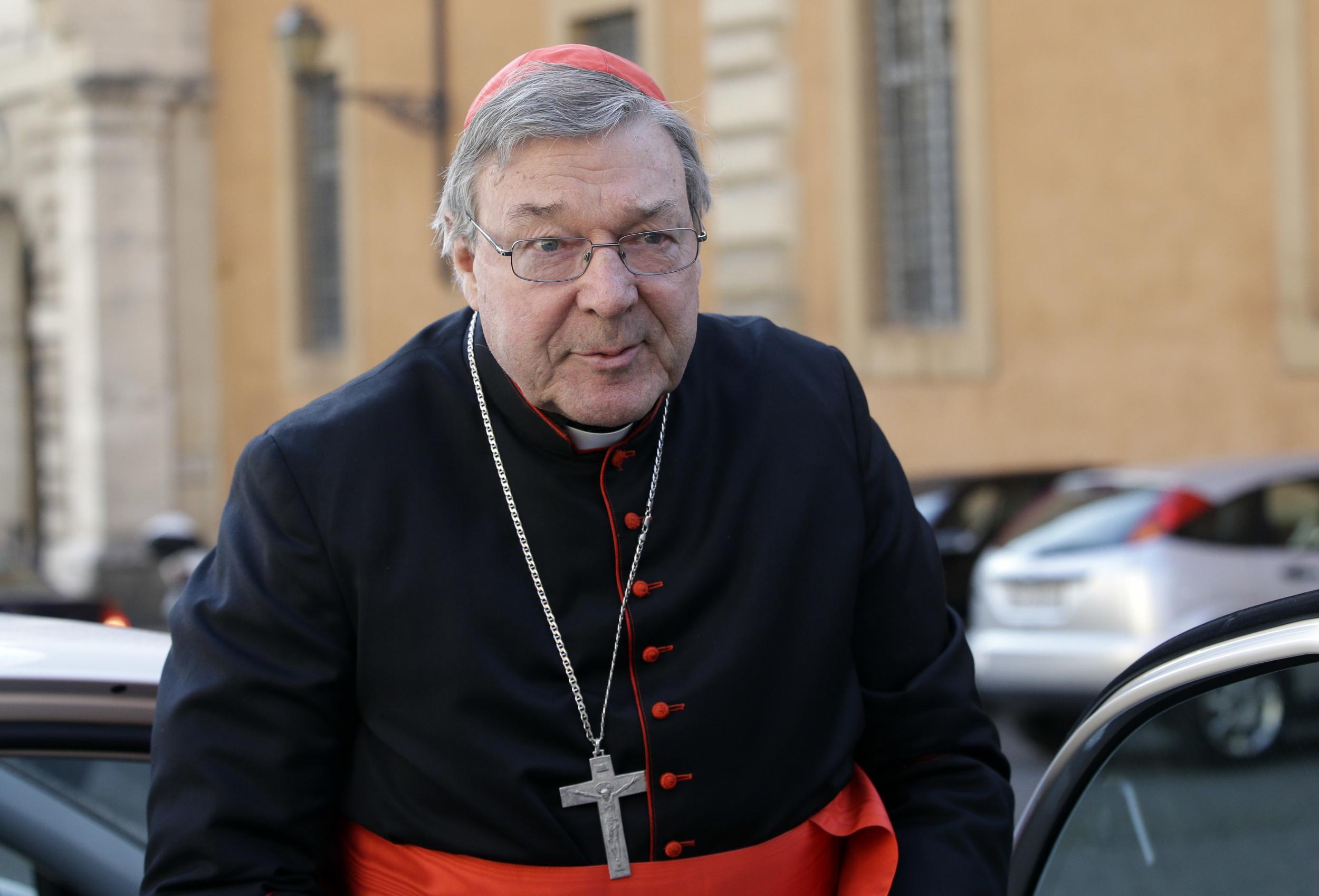 One of Pope Francis' most senior advisers is travelling home to his native Australia to face multiple sex charges.
Cardinal George Pell has taken a leave of absence as the Vatican's financial minister last month after being accused of a string of sexual assaults alleged to have taken place years ago.
The cardinal, the highest-ranking Catholic Church official to face such charges, has insisted he is innocent and said he would return home to clear his name.
Australia's Channel 9 broadcast footage of the 76-year-old on a stop-off in Asia as he makes his way to Melbourne to appear in court.
Video taken by a tourist shows Cardinal Pell in casual clothes with a companion outside an ice-cream shop in Singapore. The tourist told the cleric his mother wanted to know if he was innocent.
"Tell her that I am," he replied.
It is the is the first time the cardinal has been seen in public outside Rome since police charged him. He is due to appear at Melbourne Magistrates' Court on July 26.
Victoria state police said Cardinal Pell would face multiple counts of "historical sexual assault offences," which are alleged to have happened years ago.
Cardinal George Pell Maintains his innocence in wake of sexual assault charges
There are multiple alleged victims but police have released no further details of the accusations.
The cardinal appeared before reporters at the Vatican press office after the claims emerged, forcefully denying allegations and denouncing what he described as a "relentless character assassination" in the media.
"I repeat that I am innocent of these charges. They are false. The whole idea of sexual abuse is abhorrent to me," he said.