Coronavirus: Australia to provide free childcare for six months
Latest support measure from government aims to keep businesses running
Australia has announced that families will be provided free childcare for six months as part of a bid to keep businesses operating through the coronavirus pandemic, as data on new infections supported early signs of "flattening the curve".
The childcare centre subsidy adds to a growing list of support packages worth some A$200 billion (£98bn) as the government attempts to "hibernate" the Australian economy, to be reawakened when the crisis has passed.
"We will demonstrate to the world here in Australia how such societies can deal with these sort of challenges our way, the Australian way," Mr Morrison said during a televised press conference. "So stay positive, Australia. Stay connected, stay strong. We will get through this together."
Mr Morrison and state officials have introduced unprecedented restrictions on public movement to stop the spread of the virus and said that data on new infections continued to show those efforts were paying off.
Australia has reported around 5,200 infections and 25 deaths, with daily increases in new cases dropping to single digits from between 25 per cent and 30 per cent two weeks ago.
Grounding of flights allows stunning photos of star trails

Show all 13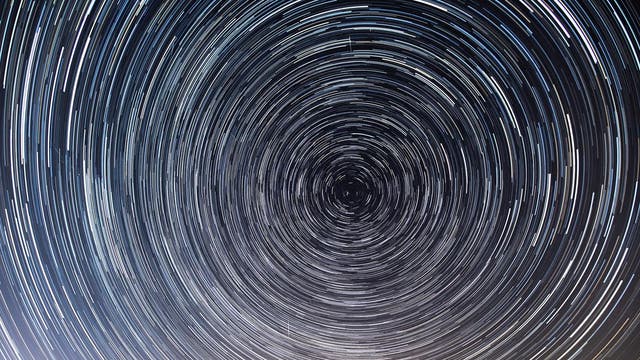 "The curve is beginning to flatten," Greg Hunt, the health minister, said. "It isn't sustained yet, it hasn't been consolidated, but those early, important signs are absolutely critical."
Mr Morrison said on Thursday the country's testing rate was now more than 1,000 tests per 100,000 people, or 1 per cent of the population.
"We are the first country to the best of our knowledge that has been able to exceed that mark," Mr Morrison said.
Childcare centres have lost significant business in recent weeks as thousands of people shifted to working at home, or were made redundant.
Mr Morrison said the subsidy would keep about 13,000 childcare centres open by paying them A$1.6 billion over the next three months. The full subsidies will last for six months, when they will be reviewed.
Keeping the centres open would also allow critical workers from medical professionals to cleaners and food deliverers to continue to work, Mr Morrison said.
Australia has ordered the closure of restaurants, cafes, bars, movie theatres and instructed people to stay inside unless they are shopping for food or taking their daily exercise as it tries to contain the Covid-19 outbreak.
The restrictions are expected to push the country's A$2 trillion economy into its first recession in almost three decades and lift unemployment to double figures.
Reuters
Join our new commenting forum
Join thought-provoking conversations, follow other Independent readers and see their replies