Couple posts photo showing their dog's rapid growth over just six months
Image showing progression of German Shepherd from cuddly puppy to playful hound proves popular on Reddit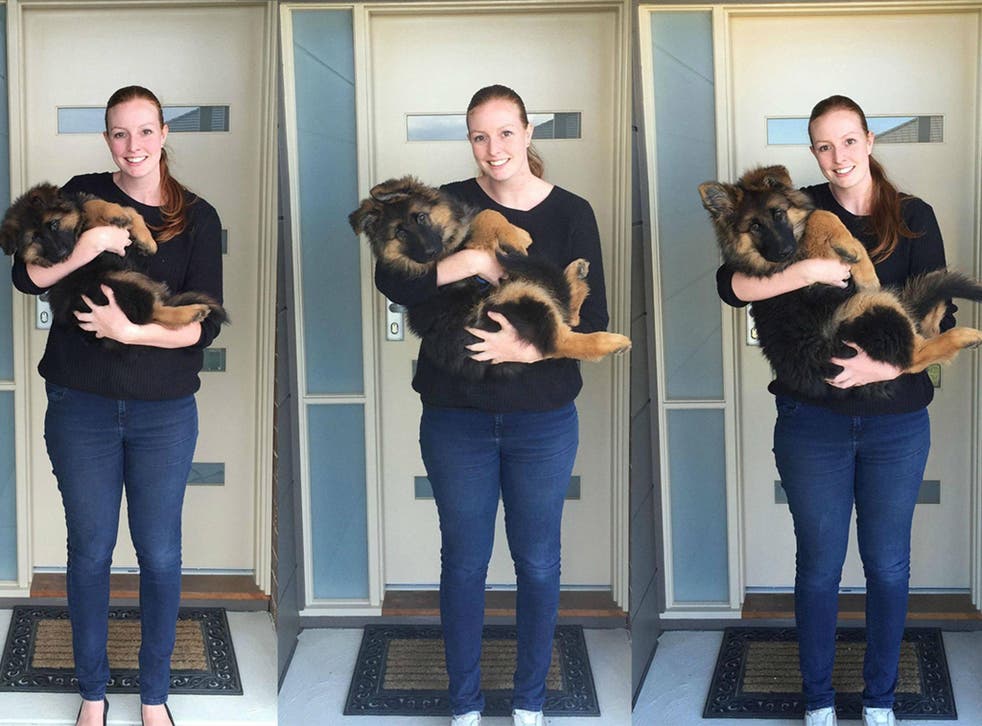 An Australian couple's photograph showing how their German Shepherd grew up over a six-month period has taken Reddit by storm.
Alex Dennison and Ashley Lewis brought Nasra home as a boisterous little puppy, at just eight weeks old.
Six months later Ms Lewis, seen in the photo, could barely pick her up.
Mr Dennison said until the two of them looked back at the photographs they hadn't realised how much their dog had grown.Speaking to the MailOnline he said: "We knew given the breed that she was going to be a big girl, but we didn't really notice day to day how big she was getting."​
Nearly fully grown now, Nasra gets through 20kg of dog food each month, according to the MailOnline, on top of other food and doggy treats.
The A-Z of dog breeds

Show all 26
The popularity of their progression photograph seems to have been a surprise to Nasra's owners, but not all of the Reddit comments have been about Nasra. One or two have focussed on Ms Lewis's wardrobe choices - she appears to be wearing the same clothes in each of the images.
Where they really the same clothes? One commenter didn't believe it, writing that "at the rate she's shrinking those clothes shouldn't fit at all".
Join our new commenting forum
Join thought-provoking conversations, follow other Independent readers and see their replies