TPP could be renamed 'Trump-Pacific Partnership' to save deal, New Zealand's PM says
John Key suggests 'cosmetic changes' may save 12-nation deal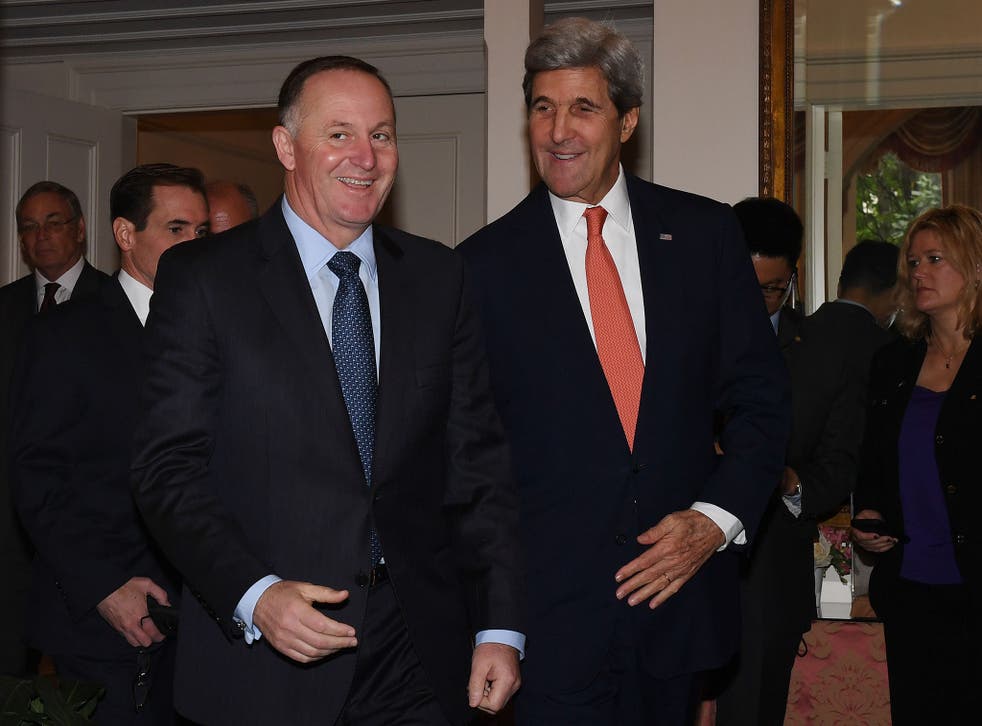 The Trans-Pacific Partnership (TPP) should be renamed the "Trump Pacific Partnership" to satisfy the US President-elect who promised to end the trade deal, New Zealand Prime Minister John Key has said.
Speaking to business leaders at the APEC summit in Lima, Mr Key suggested the 12-nation deal may be saved by making some "cosmetic changes" to make it more acceptable to Mr Trump.
"The Trump-Pacific Partnership for instance, that'd be fine," he joked.
Obama Tries to Sell TPP Trade Agreement at ASEAN
Mr Trump promised in June he would scrap TPP, which was negotiated behind closed doors under Barack Obama, within the first 100 days of his presidency.
He said the agreement, the largest regional trade deal in history between the US and other Pacific Rim countries, a "death blow for American manufacturing".
World reaction to President Trump: In pictures

Show all 29
Mr Key also said Mr Trump shouldn't expect the rest of the world to follow if he tries to withdraw the US from trade deals.
He said he had sensed "tremendous despair" among attendees of the APEC summit about Mr Trump's position on trade.
He added: "Even if the United States doesn't want to engage in free trade, President Trump needs to know other countries do."
President Barack Obama has urged world leaders to continue their work to advance the deal.
As part of his final foreign trip, he met with leaders of the other 11 nations participating in TPP to uge them to ensure the agreements work to reduce inequality.
He hopes Mr Trump will warm to trade deals once he's in office and has said TPP will level the playing field for American workers and advance America's interests in an economically dynamic and growing region.
Additional reporting by agencies
Join our new commenting forum
Join thought-provoking conversations, follow other Independent readers and see their replies