Drivers fill up on 'Brewtroluem' a beer-based biofuel
The beer fuel creates nearly ten per cent less carbon dioxide than regular petrol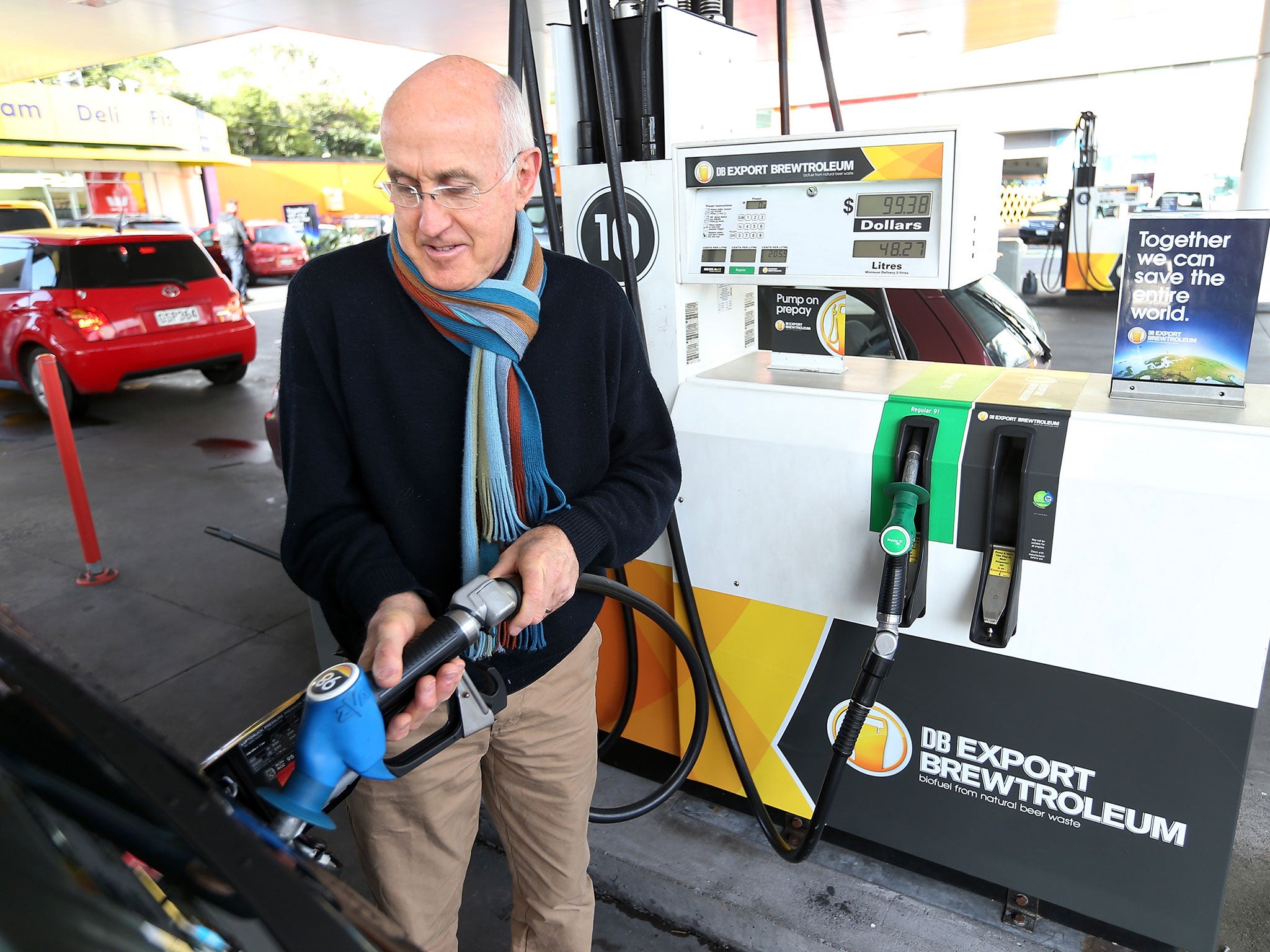 New Zealand drivers can now fill up their cars with a biofuel made from beer by-products. Brewtroleum is, its makers say, cleaner than normal petrol or diesel.
Created by Gull fuel and DB Export brewers, Brewtroleum is made from ethanol which has been extracted from yeast left over from local beer brewing and normal fuel.
It is the first commercial fuel in the world to be made using brewing by-products and creates up to eight per cent less carbon dioxide than regular fuel, according to Gull.
The new biofuel has been available from filling stations on New Zealand's North Island since Monday and if the initial 300,000 litres prove popular, Gull might find itself brewing up more on a regular basis.
To make 300,000 litres of the biofuel it takes 30,000 litres of ethanol which is extracted from 58,000 litres of yeast slurry that would otherwise be thrown away or given to farm animals.
"We're helping Kiwis save the world by doing what they enjoy best - drinking beer," DB spokesman Sean O'Donnell told the New Zealand Herald.
The first batch of Brewtroleum would O'Donnell said, last around six weeks. "It's a case of testing consumer demand and assessing the feasibility of on-going production and logistics."
According to the AA, using 30 litres of biofuel each year would save over 250kg of carbon dioxide emissions a year – just under the same amount of emissions for a person flying from Auckland to Sydney.
Join our commenting forum
Join thought-provoking conversations, follow other Independent readers and see their replies