Ebola outbreak: Tony Abbott says Australia will not 'send health workers into harm's way' to combat the deadly disease in West Africa
The prime minister said Australia was not 'absolutely confident that all the risks are being properly managed' on the ground in the affected region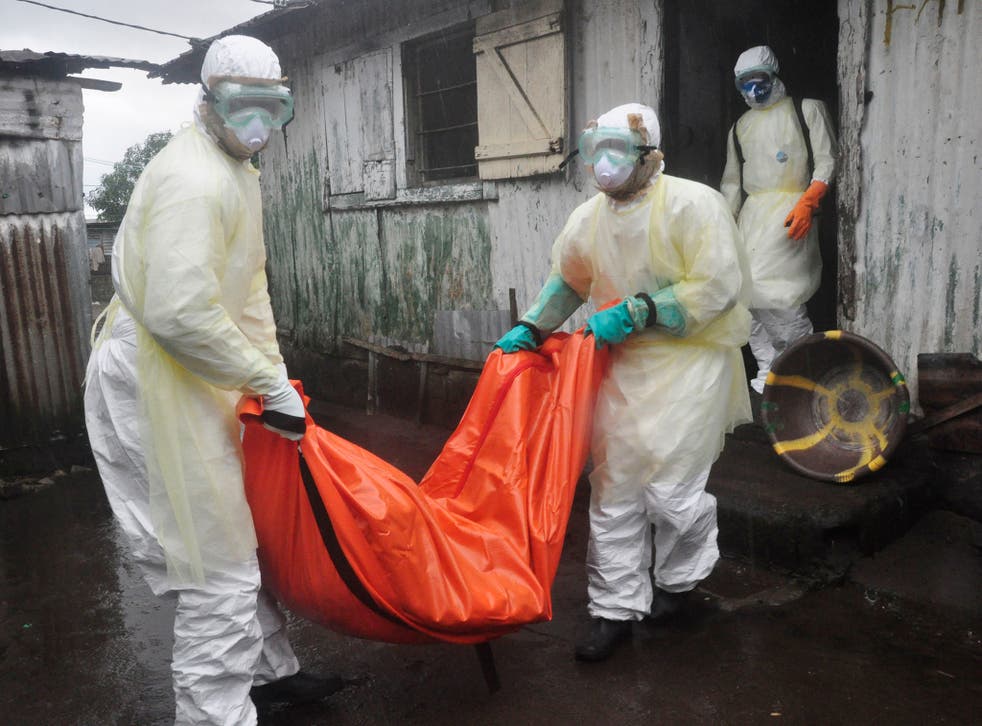 Australia will not send any doctors or nurses to West Africa to help tackle the escalating Ebola crisis because the government will not force health workers "into harm's way", Tony Abbott has said.
The Australian prime minister praised those who have volunteered to work in Liberia, Sierra Leone and Guinea with organisations like Medecins sans Frontieres (MSF), but said his government would not be sending anyone itself.
The unprecedented Ebola outbreak has now killed more than 4,000 people in almost 8,400 registered cases, the World Health Organisation said yesterday.
The number of infections continues to rise exponentially, and without a cure or vaccine yet available experts have said the best way to stop the virus spreading is for the international community to get "feet on the ground" and tackle it at source.
Australia has committed $18 million (£9.7 million) of aid to buy equipment and supplies in West Africa since the current outbreak began, but has resisted calls to deploy its own health workers, the Guardian reported. By contrast, Britain has committed 750 soldiers and medics to the cause, and the US has acted similarly.
Speaking to reporters in Brisbane, Mr Abbott addressed the criticisms from MSF and Save the Children that his government's response to the outbreak has so far been "underwhelming".
"We aren't going to send Australian doctors and nurses into harm's way without being absolutely confident that all of the risks are being properly managed," he said.
See the Ebola outbreak mapped

Show all 7
He added: "There's a world of difference between praising the selflessness of volunteers ... and ordering Australian personnel to go into a situation without the kind of risk minimisation strategies that any responsible Australian government would have to put in place."
Yesterday, the Australian foreign minister Julie Bishop said that talks had broken down with a number of Western countries to arrange an evacuation plan in the event of a doctor, nurse or soldier contracting Ebola.
"I do not have in place a guarantee that should an Australian health worker — sent there by the Australian government — contract Ebola, they would be able to be transported or treated in a hospital either in the region or in Europe," she told reporters.
"And until I have that in place we will not be sending Australian health workers," she said.
Ebola has become an increasingly sensitive issue in Australia since it had its own scare involving an expected case of the disease.
Sue Kovack, a 57-year-old nurse who showed symptoms after returning to Queensland from Sierra Leone, has been in isolation in Cairns hospital since Thursday.
Initial tests came back negative, but a second round of testing was due to take place today and the hospital confirmed she would be quarantined at least until Monday.
Join our new commenting forum
Join thought-provoking conversations, follow other Independent readers and see their replies