Julian Assange seeks WikiLeaks Party Australia Senate seat from confines of Ecuadorian embassy
Kevin Rawlinson
Friday 26 July 2013 09:37 Comments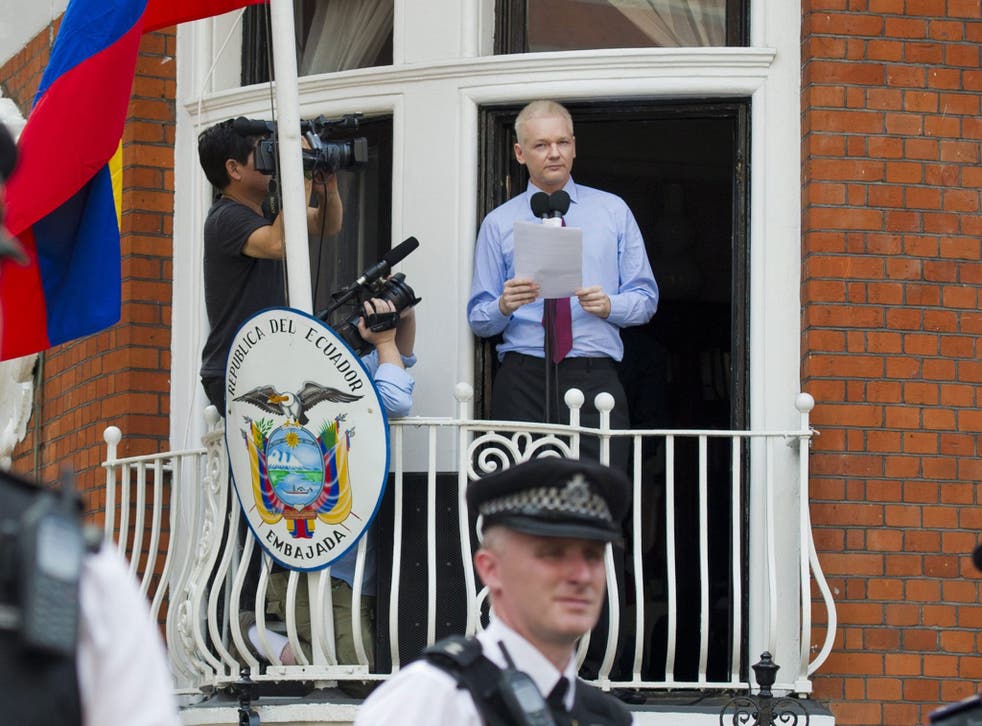 WikiLeaks founder Julian Assange will attempt to win a seat in Australian Senate elections while still confined to Ecuador's embassy in London.
The transparency campaigner is among seven WikiLeaks Party candidates intending to stand in the elections. He claimed he wanted to bring the "values of transparency and accountability and resistance under pressure that [he has] developed through hard experience with WikiLeaks" to Australian politics. The 41-year-old has been in the embassy for more than a year. He is sheltering there to avoid Britain's attempts to extradite him to Sweden over sex crime allegations.
Mr Assange believes his removal to the Scandinavian country would be followed by an onward extradition to the US, where he says he is wanted because of Wikileaks.
He said he was confident he would be able to run an effective election campaign, despite not being able to leave the embassy for fear of arrest. He told the New York Times: "It's not unlike running the WikiLeaks organisation. We have people on every continent. We have to deal with over a dozen legal cases at once. However, it's nice to be politically engaged in my home country."
If Mr Assange was to win the election, he would be required to take up his seat on 1 July next year. The party said that, in the event that he could not do so, it would be able to choose a replacement for him. Mr Assange is one of three candidates standing for election in Victoria. He is joined by author Dr Leslie Cannold and lecturer Dr Binoy Kampmark.
Register for free to continue reading
Registration is a free and easy way to support our truly independent journalism
By registering, you will also enjoy limited access to Premium articles, exclusive newsletters, commenting, and virtual events with our leading journalists
Already have an account? sign in
Join our new commenting forum
Join thought-provoking conversations, follow other Independent readers and see their replies