Men film themselves torturing a kangaroo and post the video on Snapchat
Warning: Snapchat screenshots include graphic content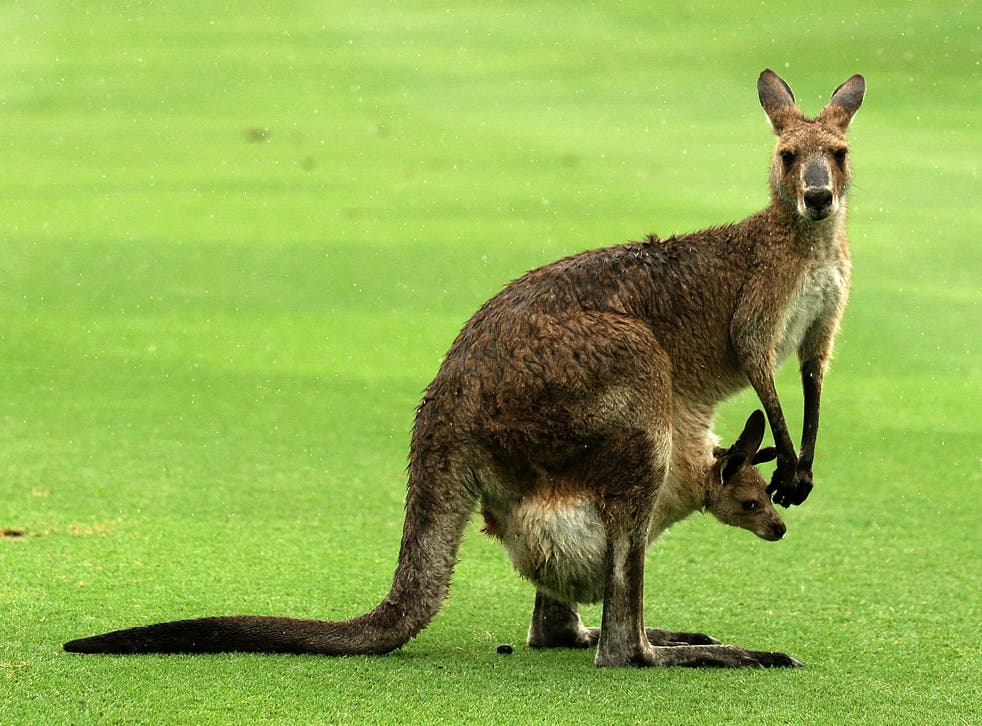 Four men are believed to have run over a kangaroo, stabbed it with a knife and stamped on its head in a shocking display of animal cruelty that they filmed and posted on social media.
A video uploaded to Snapchat appears to show the young men burning the marsupial with a cigarette while it was still alive, according to RSPCA South Australia who are investigating the horrific attack.
They then stabbed the animal in the head with a hunting knife and allegedly "stomped on the kangaroo's head until it came off," said RSPCA Chief Inspector Andrea Lewis in a statement.
Acts of 'aggravated animal cruelty' can carry a sentence of up to four years imprisonment or a fine of up to 50,000 Australian dollars (£29,000) under the Australian Animal Welfare Act.
A 17-year-old has been interviewed in relation to the incident, which took place on 10 June, said Ms Lewis.
Local radio presenter Jeremy Cordeaux has offered a 10,000 dollar (£5,800) reward for anyone with information leading to a conviction over the incident that has sickened people in Adelaide.
"What sort of person would want to do that to an animal?" said Mr Cordeaux on radio station Five Aa.
"Someone must know these people because they have not been discreet. They're proud of what they've done."
There were more than 34 million kangaroos in Australia in 2011, according to the Australian government.
And recent estimates suggest the kangaroo population has rocketed in recent years to 50 or 60 million.
This has resulted in a controlled kangaroo cull by the government to prevent devegetation.
Where not to visit if you love animals

Show all 9
Around 150 million people are said to use Snapchat every day, according to Bloomberg.
The four-year-old messaging app is popular with young people but has been used to publish a number of distressing videos.
West Yorkshire Police are currently looking into a video posted on Snapchat last week appearing to show a 15-year-old being beaten up by bullies, reported the Mirror.
Join our new commenting forum
Join thought-provoking conversations, follow other Independent readers and see their replies