MH370 search: Report finds water landing unlikely and confirms search is 'likely looking in right place'
'We remain hopeful, indeed optimistic, that we will still locate the aircraft'
Serina Sandhu
Thursday 03 December 2015 09:50 Comments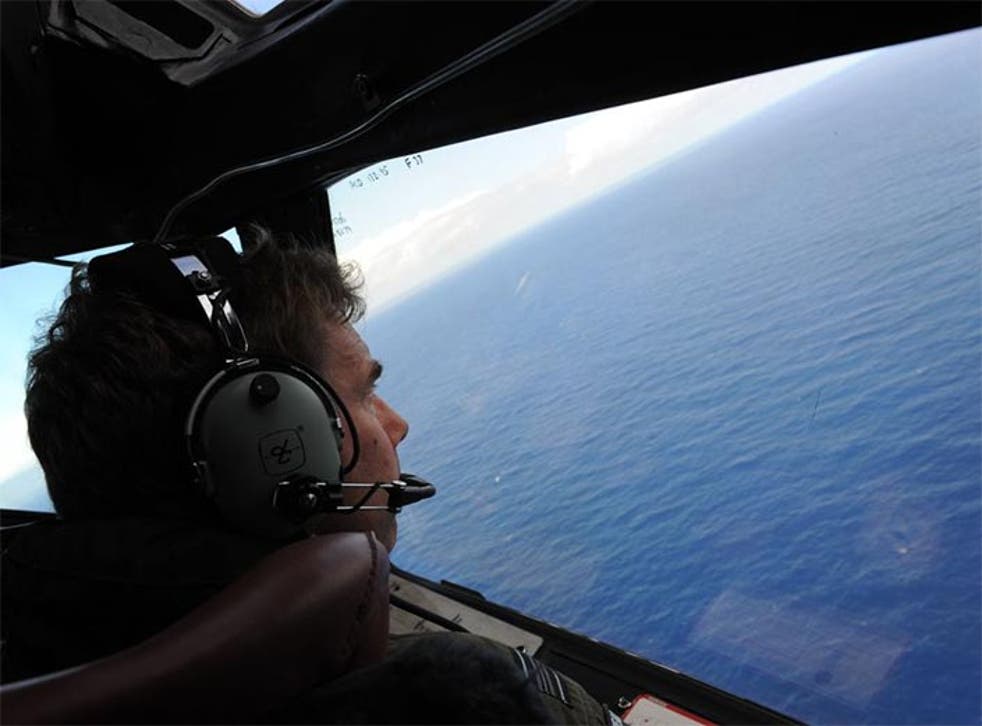 The pilots of flight MH370 are unlikely to have made a controlled ditching in the Indian Ocean, a new report has found.
The Malaysia Airlines flight vanished on 8 March 2014 with 239 on board during its journey from Kuala Lumpur to Beijing.
A report by the Australian Defence Science and Technology Group determined the end-of-flight sequence and suggested the the Boeing 777's right engine flamed-out followed by its left engine.
These events would have triggered the auxiliary power unit to autostart, restoring power to the satellite data unit and sending the last transmissions from the flight.
"A controlled ditching scenario requires engine thrust to be available to properly control the direction and vertical speed at touchdown and to provide hydraulic power for the flight controls including the flaps. This evidence is therefore inconsistent with a controlled ditching scenario," the report concluded.
Except for a wing flap of the Boeing 777 which washed up on Reunion Island in July, there has been no other trace of the wreckage despite searchers combing through an area the size of 46,000 sq m in the Indian Ocean since October 2014.
In pictures: Missing Malaysia Airlines flight MH370

Show all 30
But on Thursday, Australian authorities said the report's analysis had confirmed "the highest probability" was that the plane's wreckage would be found within the southern part of the current search area.
Australia's Deputy Prime Minister Warren Truss said: "We remain hopeful, indeed optimistic, that we will still locate the aircraft. There's around 44,000 sq km yet to be searched in this new priority area."
On Saturday, a third ship, equipped with a video camera inside an underwater unmanned submarine, will join the current two to search the new priority area. A Chinese ship, which has state of the art sonar technology, will also join in with the search in January.
Search operations are likely to end by June 2016.
Additional reporting by AP
Register for free to continue reading
Registration is a free and easy way to support our truly independent journalism
By registering, you will also enjoy limited access to Premium articles, exclusive newsletters, commenting, and virtual events with our leading journalists
Already have an account? sign in
Join our new commenting forum
Join thought-provoking conversations, follow other Independent readers and see their replies