New Zealand unveils new 'wellbeing budget' with focus on mental health over economic growth
'I have always said politics is all about priorities,' Prime Minister Jacinda Arden says
Jacinda Ardern introduces 'Wellbeing Budget' for New Zealand: 'That is what we came into politics to do '
New Zealand has unveiled its new financial budget which places a heavy emphasis on the "wellbeing" of citizens, over economic growth or other priorities.
At an event on Thursday, Jacinda Ardern, the prime minister, and Grant Robertson, her finance minister, said billions of pounds will be spent on mental health services, child poverty, homelessness and domestic violence.
"One message I want to repeat is this – I have always said that politics is all about priorities. You have a limited budget and you have to try and balance the need to grow the economy, create jobs, balance the books, and look after our people and our environment," Ms Arden said, according to the New Zealand Herald.
"This budget shows that you can do all of those things."
New Zealand is the first western country to design its entire budget based on wellbeing priorities.
New Zealand shootings: Victims of Christchurch mosque terror attacks

Show all 11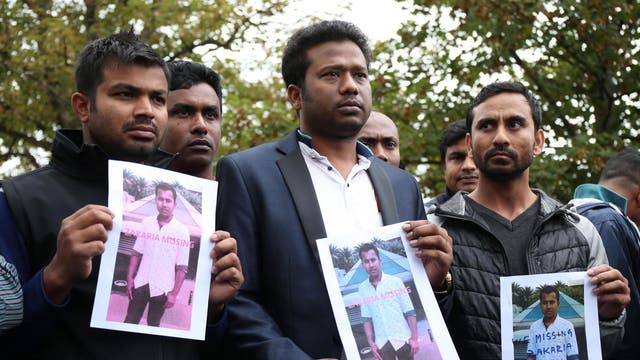 In a "significant departure from the status quo", Mr Robertson said the government would commit almost $2 billion towards mental health funding, according to the New Zealand Herald.
This will include $455m to pay for mental health workers at health and doctors clinics to help people who have low to mid level mental health problems.
Another billion dollars will go towards child wellbeing, including increasing benefits, while measures to combat domestic violence also received a record investment of $320m, The Guardian has reported.
"For me, wellbeing means people living lives of purpose, balance and meaning to them, and having the capabilities to do so," Mr Robertson said according to the newspaper.
"This gap between rhetoric and reality, between haves and have-nots, between the elites and the people, has been exploited by populists around the globe."
Prime Minister Arden was widely praised for her empathetic leadership in the wake of the Christchurch mosque massacre in which 51 Muslims were killed in an attack on two New Zealand mosques last March.
"Many of those affected will be members of our migrant communities – New Zealand is their home – they are us," she tweeted in the aftermath.
Ms Arden received further praise when she paid for a mother's shopping at a supermarket last month when the woman forgot her purse.
However Simon Bridges, leader of the opposition National party, has criticised the new budget, labelling it an overhyped "disappointment" with nothing in it for everyday New Zealanders.
"This is not a wellbeing budget," he told The New Zealand Herald.
"Most New Zealanders will be left asking themselves what's in it for them," he added.
Join our new commenting forum
Join thought-provoking conversations, follow other Independent readers and see their replies