New Zealand election: When is the country going to the polls and what are the key issues?
Voters to decide on fate of Jacinda Ardern as well as euthanasia and cannabis legalisation
Tom Embury-Dennis
Friday 16 October 2020 13:14 Comments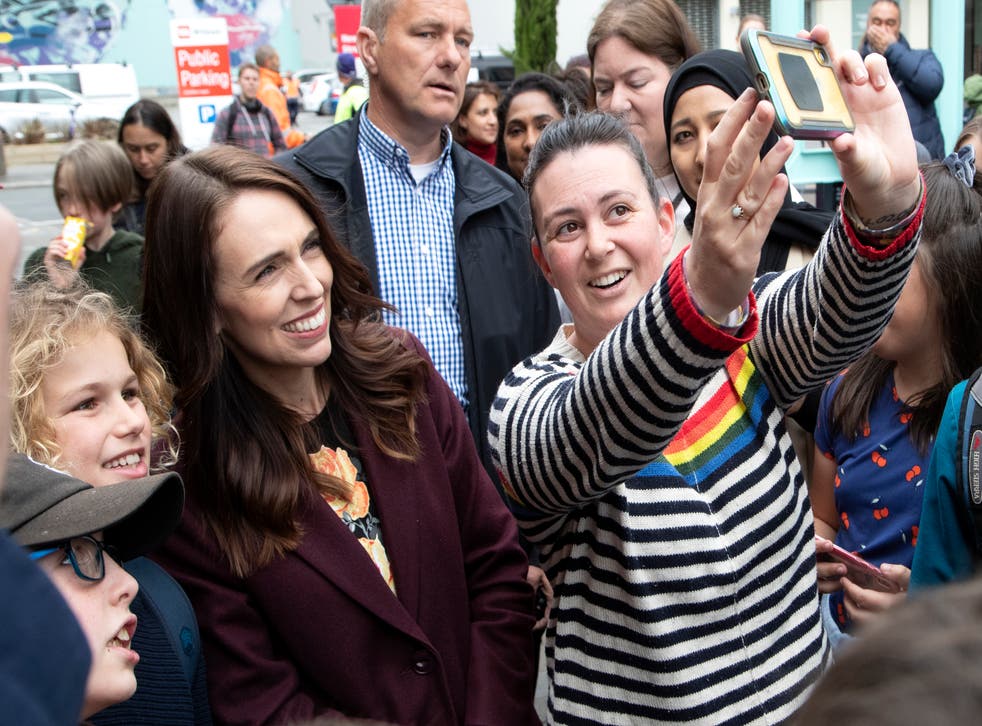 New Zealand is set to go to the polls at the weekend, with the ruling Labour Party overwhelming favourites to remain in power thanks largely to the popularity of the country's prime minister Jacinda Ardern.
But despite Ms Ardern's likely victory, the country's proportional voting system could still throw up some surprises. Here is all you need to know about the New Zealand election.
When will the election be held?
New Zealanders were initially meant to go to polling stations last month, but delays imposed by coronavirus mean they will now be heading to the voting booths on Saturday.
But with a record million early voters having already cast their ballot (in a country of fewer than five million people), it is likely to be a more subdued affair than usual.
Who are the parties and what do the polls say?
Ms Ardern's Labour Party dropped in the latest Friday poll, which showed support at around 46 per cent, but that was still far ahead of the opposition National Party, led by the charismatic but gaffe-prone Judith "Crusher" Collins, on 31 per cent.
Any outright victory for Labour - and the polls suggest it will achieve the smallest possible majority of 61 seats in the 120-seat parliament - would be the first for a party since the country switched to a mixed member proportional system (MMP) in 1996.
The Green Party, a likely coalition partner with Labour should the party fail to secure a majority, is at 6.3 per cent, while Ms Ardern's current coalition partner, the nationalist NZ First, is on 3.5 per cent.
A host of other political parties – 13 in total – are led by the libertarian ACT New Zealand on 7.4 per cent.
What are the main election issues?
While the coronavirus pandemic continues to dominate the agenda, New Zealand has been widely praised internationally for its public health response to the crisis.
Just 2,000 cases have been reported there since the pandemic struck, with just 25 reported deaths. On Friday, hundreds of New Zealand passengers started arriving in Sydney, Australia, where they will not be required to quarantine upon arrival.
Ms Ardern's science-led leadership throughout the pandemic has turned her into a global star, and her popularity in New Zealand as a result remains sky high.
Earthquake interrupts Jacinda Ardern
"In this election campaign, everything that happened before the virus no longer mattered — the first two years no longer matter, and the only thing that people are voting on is the past eight months, and which party's going to be the strongest and the safest over the next three years," Morgan Godfery, a political commentator who specialises in Indigenous Maori issues, told The New York Times.
"And that's the reason why Jacinda Ardern and the Labour Party are so widely popular — they're the only answer for that."
But as well as deciding on their political rulers, New Zealanders will also on Saturday be asked to decide on two landmark social issues; whether to legalise cannabis and whether to legalise euthanasia.
Polls indicate the euthanasia referendum is likely to pass while the result of the marijuana measure remains uncertain.
How does New Zealand's election system work?
New Zealand's MMP system sees MPs selected from single-seat electorates like the UK, but also from party lists, with each party's share of those seats determined by its share of the national vote.
Voters thus have two votes; one to select their local MP and another to select their preferred party.
Additional reporting by agencies
Register for free to continue reading
Registration is a free and easy way to support our truly independent journalism
By registering, you will also enjoy limited access to Premium articles, exclusive newsletters, commenting, and virtual events with our leading journalists
Already have an account? sign in
Join our new commenting forum
Join thought-provoking conversations, follow other Independent readers and see their replies