New Zealand PM Jacinda Ardern admits trying marijuana 'a long time ago'
Country is soon to have a referendum on the legalisation of cannabis
Daisy Lester
Wednesday 30 September 2020 16:58 Comments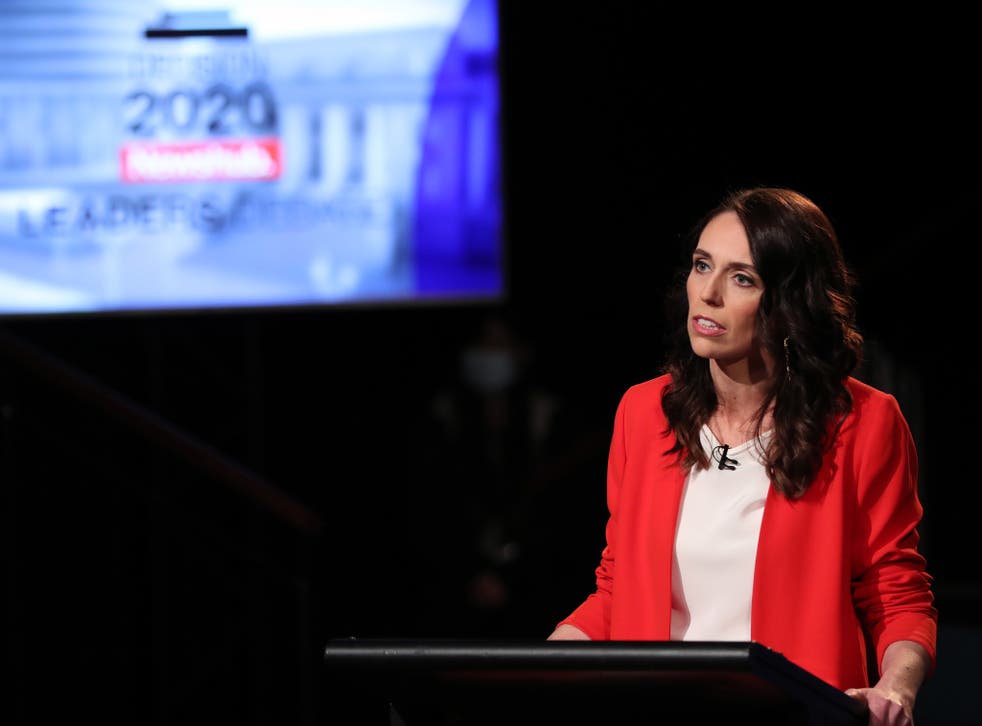 During a heated television debate in the run up to the upcoming election, New Zealand PM Jacinda Ardern admitted trying marijuana "a long time ago."
Throughout the one and half hour debate, both Ardern and opposition leader Judith Collins made emphatic claims on climate change, child poverty and the housing crisis.
Ardern promised to declare a climate emergency if re-elected and to eradicate child poverty while Collins, from the conservative National Party, promised to scrap the gun register and ensure every school in the country has a gender-neutral toilet.
Both leaders had overlapping plans for solving the housing crisis, stimulating the economy following the pandemic and on how to tackle climate change.
It was the second televised debate before the 17 October election when New Zealanders will not merely elect their next leader but will also vote in referendums on euthanasia and the legalisation of cannabis.
The PM has repeatedly deferred commenting on her experience with cannabis but has previously said: "I was a mormon and then I wasn't."
Both Ms Collins and Ms Ardern have issued support for the euthanasia proposal but only Collins has said she will vote against the legalisation of cannabis while also admitting she has never used the drug.
Supporters of Ms Ardern have said all voters deserve a right to privacy regarding the PM's quietness on the topic.
Both leaders spoke of their commitment to continuing the countries "zero covid strategy" and debated a trans-Tasman "travel bubble" with Australia to enable easier travel during Covid-19 between the countries.
New Zealand has been hailed internationally as one of the most successful countries in its handling of the virus, with a death toll of just 25 in a population of five million.
The most recent poll showed Ardern's centre-left Labour party at 48 per cent, below the 59 per cent polled in mid-May, but enough for the party to remain in power in a coalition.
The Conservative National Party was at 31 per cent, down by one per cent.
Ardern rose from political obscurity in 2017 and won the last election with support from minor coalition parties.
She has gained international praise for the way she has dealt with both the Christchurch mosque attack earlier this year, where 51 muslims were killed, and in her tough handling of the pandemic.
Health experts say the numerous strict lockdowns she has implemented throughout the pandemic, and most recently in Aukland, have significantly contributed to the country's low death toll.
Register for free to continue reading
Registration is a free and easy way to support our truly independent journalism
By registering, you will also enjoy limited access to Premium articles, exclusive newsletters, commenting, and virtual events with our leading journalists
Already have an account? sign in
Join our new commenting forum
Join thought-provoking conversations, follow other Independent readers and see their replies