New Zealand makes history with gender parity in cabinet
'Clearly, it is nice to have a cabinet that reflects the New Zealand population'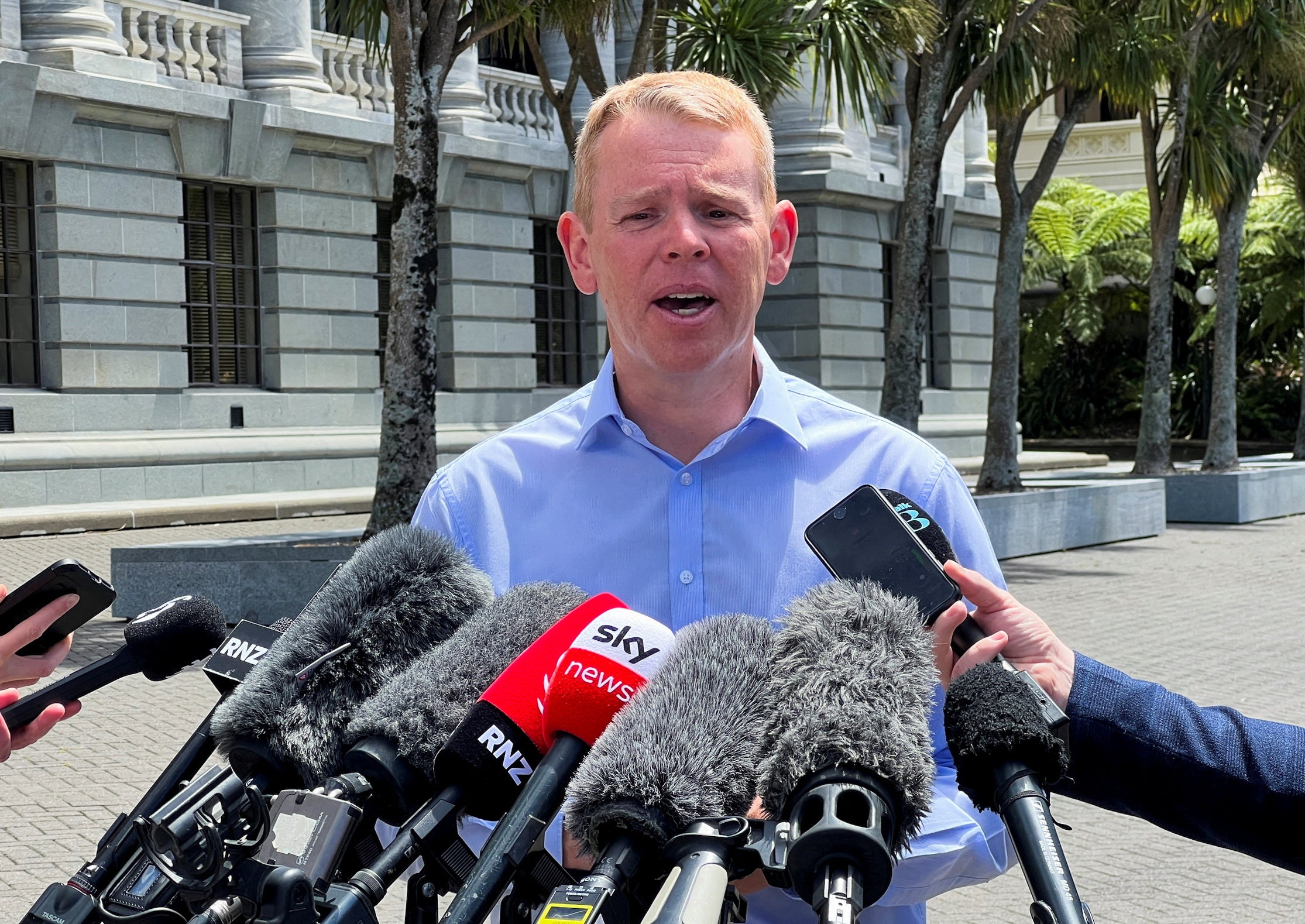 New Zealand's cabinet has achieved gender equality for the first time in the country's history, less than a week after its third female leader Jacinda Ardern bade an emotional farewell to politics.
Parity was achieved on Tuesday with 10 women and 10 male members in cabinet after prime minister Chris Hipkins announced a reshuffle, promoting MP Willow-Jean Prime as conservation minister.
"For the first time in New Zealand's history, half of the people sitting around the cabinet table will be women," the prime minister said.
"Clearly, it is nice to have a cabinet that reflects the New Zealand population," Mr Hipkins said, according to The New Zealand Herald.
"And in fact, overall, there are more women in the executive than there are men if you count the ministers outside of the cabinet as well."
The MP for Northland, Ms Prime will also hold the protfolios of minister of youth and associate minister for health and for arts and culture.
Mr Hipkins said although he was pleased to have achieved gender parity, it wasn't a decisive factor in the reshuffle.
He said Ms Prime was chosen because of her "skills as a person and the portfolios she currently holds".
"I'm confident that you'll be a very active contributor around the cabinet table," he said in comments addressed to Ms Prime. "I feel fortunate in the sense that there are a lot of choices there."
The Pacific nation elected its most diverse and inclusive parliament ever under Ms Ardern, who resigned as prime minister in January after more than five years in office, saying she no longer felt she had "enough in the tank" to lead.
Ms Ardern's final cabinet included five Māori MPs, eight women and members of the LGBT+ community.
Her and Mr Hipkins' Labour Party won the last election by a landslide in 2020, with 58 women across all parties in the 120-member parliament. A number of resignations later boosted that total to 61, when the country made history with female MPs outnumbering their male counterparts for the first time.
Soraya Peke-Mason tipped women into the majority in October last year when she was sworn into parliament.
Mr Hipkins, who entered office in January, has promoted three women to his cabinet, with Wellington-based MPs Ginny Andersen and Barbara Edmonds added as part of the prime minister's first reshuffle.
Join our commenting forum
Join thought-provoking conversations, follow other Independent readers and see their replies