Queensland stabbing: Tributes paid to British backpacker killed in 'Allahu Akbar' attack
The 21-year-old waitress has been described as 'infectiously happy' and 'free spirited'
Caroline Mortimer
Wednesday 24 August 2016 10:47 Comments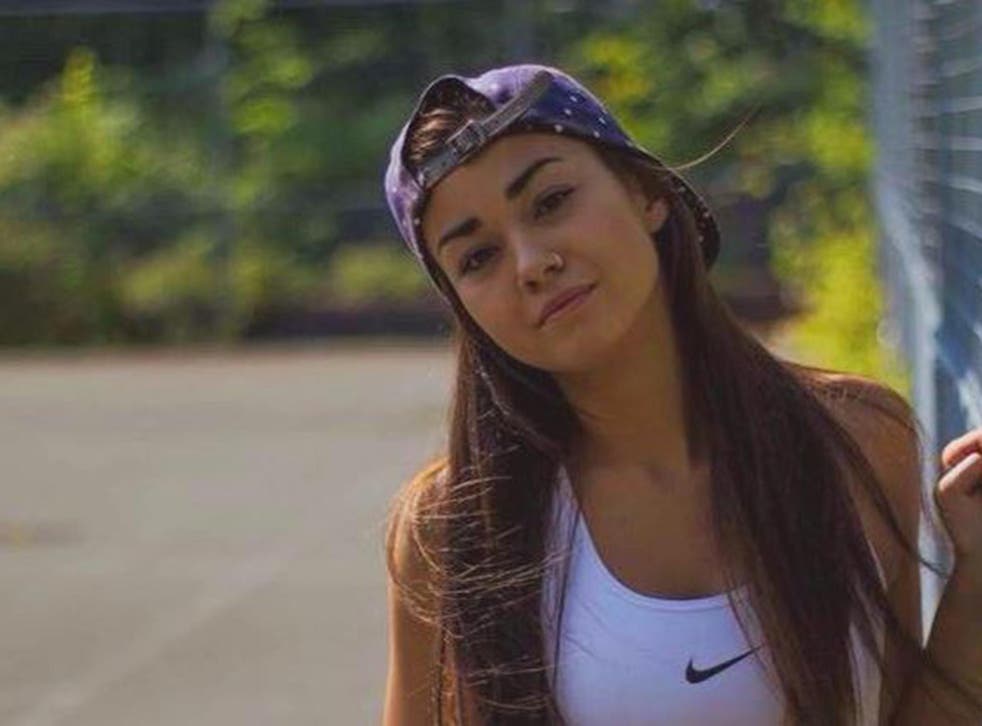 A British woman stabbed to death in Australia by a Frenchman allegedly shouting "Allahu Akbar" has been named.
Mia Ayliffe-Chung, from Wirksworth in Derbyshire, was pronounced dead at the scene after being stabbed in front of 30 witnesses at the Shelly's Backpackers hostel in Home Hill, Queensland, on Tuesday evening.
The 29-year-old, who was arrested at the scene, shouted "Allahu Akbar", according to witnesses. A 30-year-old British man was also attacked and is in a critical condition in hospital.
British woman stabbed to death in Australia by man shouting 'Allahu Akbar'
Ms Ayliffe-Chung had been working as a fruit picker in Home Hill in Queensland for just 10 days after previously spending six months working as a waitress at a nightclub in Gold Coast City.
In making the career change, she had been trying to fulfill a requirement necessary for the extension of her working holiday visa.
Ms Ayliffe-Chung had been chronicling her time on the farm on Facebook but said she missed her "home" in the Surfer's Paradise area of Gold Coast.
Staff at The Bedroom nightclub where she worked said the venue would remain closed on Wednesday as a mark of respect for their "bubbly" former colleague", the Gold Coast Bulletin reported.
They said she had been intending to return to the bar after she had finished her stint on the farm.
Friends took to Facebook to pay tribute to their friend, whom they described as "infectiously happy" and "a beautiful free spirited young girl".
An Australian friend, Kyle Godwin, said even though they only knew it each for "a short amount of time it feels like we have been best friends for years, we just seemingly clicked and were like two peas in a pod".
Another friend, Rowan Clark, said: "Mia was an infectiously happy, young girl, and will be missed dearly. R.I.P Mia Ayliffe-Chung".
Maddison Turner wrote: "A beautiful free spirited young girl brutally murdered. I still cannot believe it. Makes me feel sick reading this about somebody I knew."
Meanwhile, a school friend in the UK, Jess Wade, said: "Oh my god if that's not close to home then I don't know what is. RIP Mia Ayliffe-Chung, taken far too young and was always such a lovely person at school. What is wrong with this world."
In updates to her Facebook page, Mia reported back on her life in Australia, listing the exotic local wildlife she had encountered ("a dead snake, four little spiders, one water rat, four poisonous toads and three geckos") and joking that she couldn't tell if she was developing a tan or whether it was just dirt accumulated from her efforts at the farm.
In her final update, she wrote: "Day 4 done. Just 85 left! Skills achieved; the ability to tell the difference between a rock and a clump of mud and throwing stones really far.
"The sun is too hot. Stupid Australia."
Queensland police have said they are currently considering all possible motives for the attack but "initial inquiries indicate that comments which may be construed as being of an extremist nature were made by the alleged offender".
Register for free to continue reading
Registration is a free and easy way to support our truly independent journalism
By registering, you will also enjoy limited access to Premium articles, exclusive newsletters, commenting, and virtual events with our leading journalists
Already have an account? sign in
Join our new commenting forum
Join thought-provoking conversations, follow other Independent readers and see their replies