Queensland stations weld bins shut over increased terror threat
Australian rail provider has banned the use of bins at crowded local stations over increased terror threat level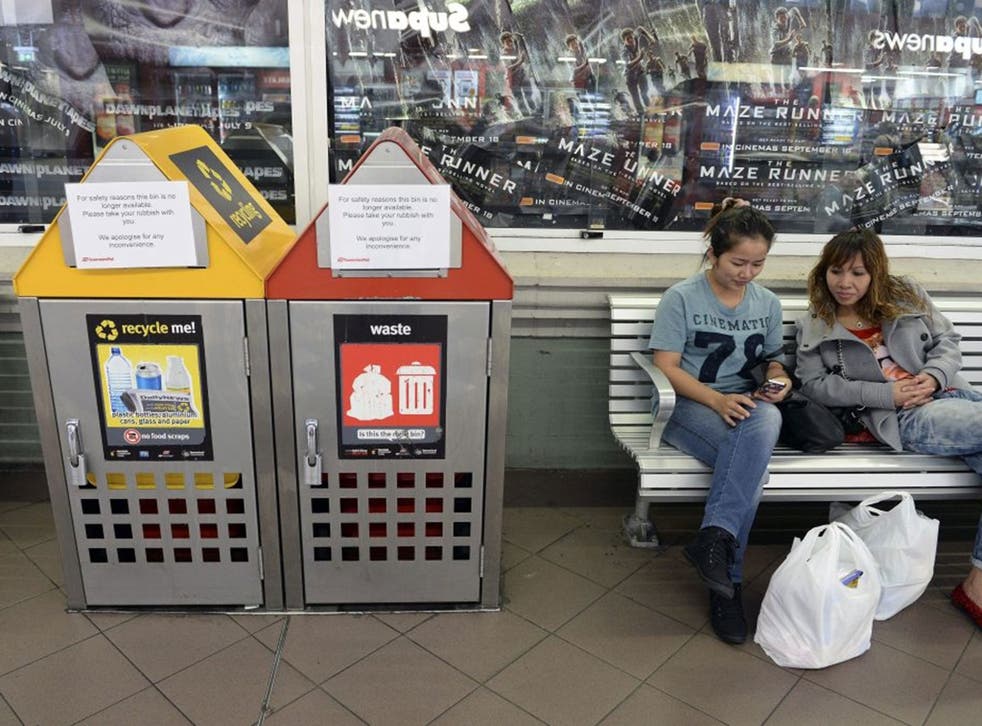 Brisbane railway stations have banned travellers from using their bins in response to an increase in Australia's terror threat level.
Queensland Rail, which operates the stations, told The Australian that the bins had been welded shut and would be removed completely in the near future. Laminated signs have appeared over bins in Queensland's most crowded stations saying "For safety reasons this bin is no longer available. Please take your rubbish with you".
The state's Premier Campbell Newman confirmed that the measures were being taken in response to the elevated alert level and were not directly related to preparations underway in Brisbane for November when the city will host the G20 Leaders' Summit.
On Friday Prime Minister Tony Abbott announced the increase from "medium" to "high" on a four-tier scale following the advice of the Australian Security Intelligence Organisation.
The organisation's Director-General David Irvine said the terrorist threat level had been rising in Australia over the past year, particularly in recent months, mainly due to Australians citizens joining Islamic State to fight in Syria and Iraq.
"I want to stress that this does not mean that a terror attack is imminent," Abbott told reporters. "We have no specific intelligence of particular plots.
"What we do have is intelligence that there are people with the intent and the capability to mount attacks."It is the first time that the threat level has been elevated above medium since the scale was introduced in Australia in 2003.
The country has said it is preparing to contribute up to 10 military aircraft to the US-led campaign against Islamic State extremists in Syria and Iraq.
Abbott said in a statement issued Sunday that Australia was responding to a formal request from the United States for specific contributions to the international coalition.
Additional reporting by AP
Join our new commenting forum
Join thought-provoking conversations, follow other Independent readers and see their replies