South Australia runs entirely on renewable energy following coal plant closure
Majority of energy comes from solar and wind but the transition has been fraught with difficulties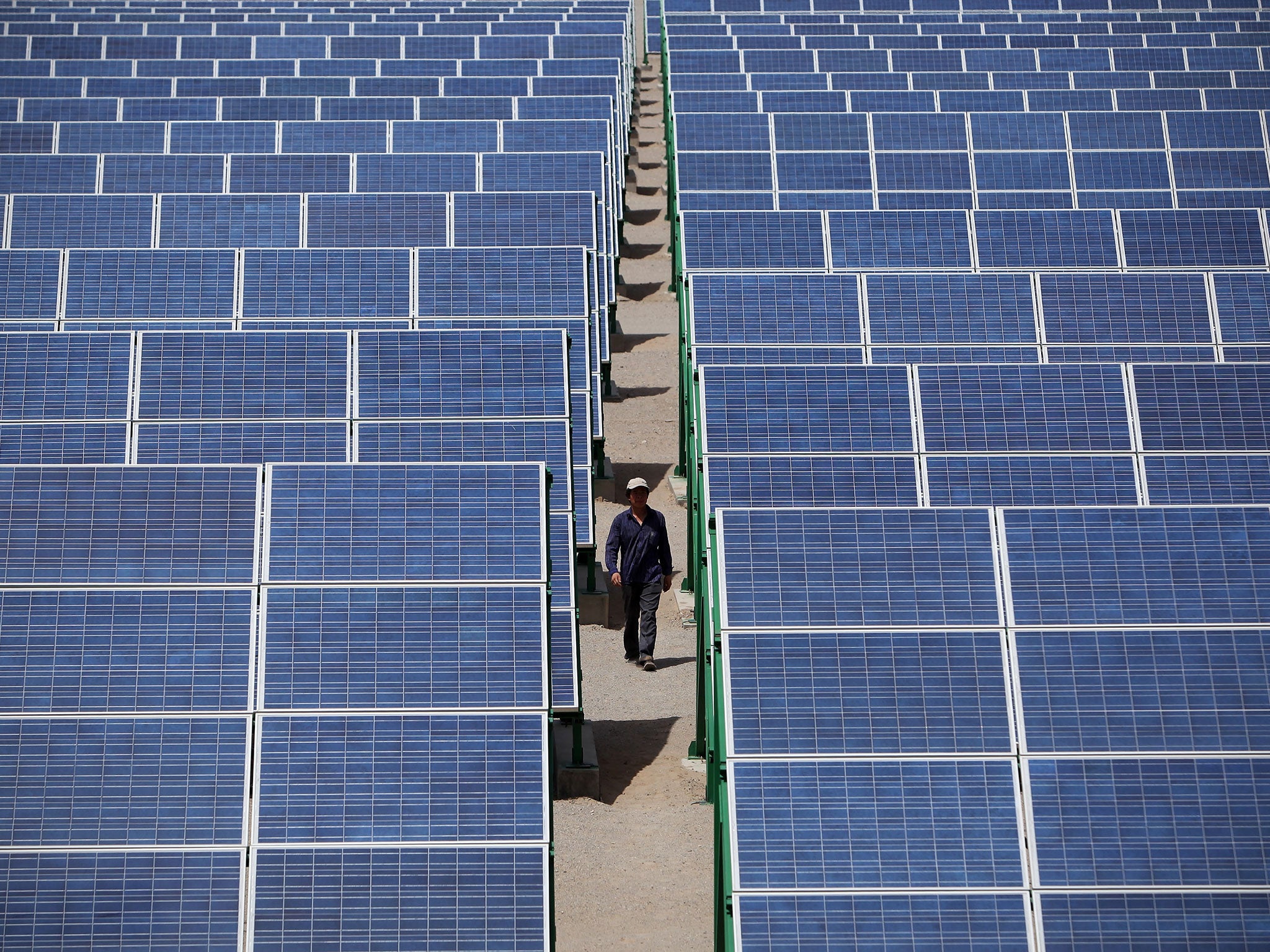 South Australia now gets the bulk of its electricity from wind and solar power, following the closure of its last coal-fired power station.
The state, which includes the city of Adelaide, exclusively has gas generators, solar panels and wind turbines serving a population of 1.7 million.
More than 50% of the region's electricity stems from wind and solar with the remainder coming from energy efficient combined cycle gas plants.
The final coal station still in operation in Port Augusta closed down on May 9 after operating for 31 years. It generated 520 megawatts of power from coal but failed to compete with the falling price of clean renewable energy. Its closure produced a brief faltering in wholesale energy prices across the state.
The RenewablesSA transition initiative was established by the state govenment in late 2009 with a promise of $10 billion invested in low carbon generation by 2025.
However, there remains concern in South Australia that renewable sources will not be able to cope with peak demand, particularly during the dark evenings of winter.
Central Americans turn coffee into renewable energy
Last month Ian Hunter, environment minister for South Australia, said the national grid was holding back the progress of renewable energy in the state by failing to adapt to new resources.
Hunter argued that the transition to renewable had been "difficult and painful" due to in-built network constraints and outdated systems, according to Renew Economy.
The state plans to become Australia's wind and solar capital and is working towards complete reliance on natural sources.
Energy saving options in pictures
Show all 4
The state's leading electricity provider, SA Power Networks, yesterday announced it will undertake Australia's largest trial of storage batteries in solar homes in a bid to defer a $3 million network upgrade.
Meanwhile, last week Portugal ran entirely on renewable energy for four consecutive days between Saturday and Wednesday, in a bid to become completely reliant on natural resources.
The Independent has contacted RenewablesSA for comment.
Join our commenting forum
Join thought-provoking conversations, follow other Independent readers and see their replies