'Stop Tony Meow': The web plug-in that swapped pictures of Australian PM Tony Abbot for a cat
Australian government revealed to have used 130 pages discussing computer program that went viral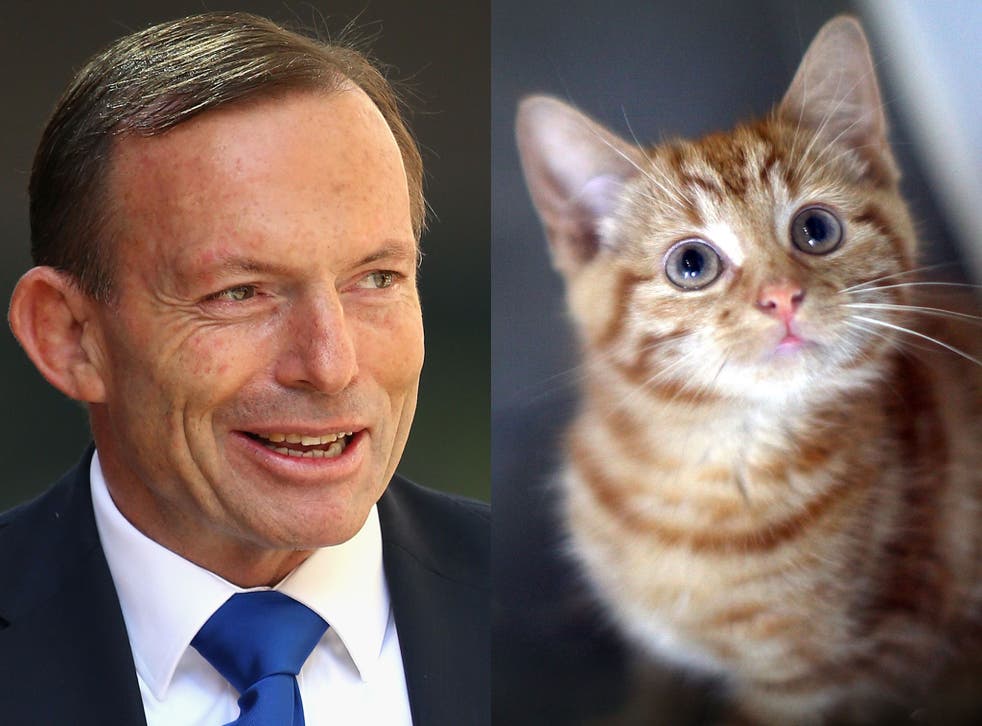 The Australian government used up more than 130 pages of correspondence talking about a viral web plug-in that replaces pictures of their Prime Minister with 'cute kittens'.
The programme, called 'Stop Tony Meow', swaps images of Australian Prime Minister Tony Abbott with pictures of cats.
It quickly became a viral hit with over 50,000 downloads from people tired of stock images of Mr Abbott.
And it hasn't escaped the attention of government officials, who have racked up 137 pages of reports about the browser extension.
The extent of government interest in the feline plug-in was revealed in a freedom of information request filed by its developers Dan Nolan and Ben Taylor.
Interested in what the Prime Minister and his staff thought about the extension, they requested details of any correspondence that mentioned the words 'Stop Tony Meow'.
''It would be really interesting to see how a government department reacts to these weird new kinds of technology and culture jamming stuff, which previously they wouldn't have had to deal with," Mr Nolan told the Sydney Morning Herald.
Although they learnt that reports ran to 137 pages, they have been asked to pay $700 to see its contents – so what government staff have said about the plug-in is shrouded in mystery, at least for now.
Mr Nolan has criticised the government's response to the request, and insisted that the documents should be released in full on public interest grounds.
Keen to know exactly what the government are saying about 'Stop Tony Meow', he is now considering raising funds from friends to gain access to the pages.
He said: "If they're interested enough and intrigued enough about it and people throw in 10 or 20 bucks between, you know, 30 or 40 people to get it sorted. Or I might just throw the cash down".
Join our new commenting forum
Join thought-provoking conversations, follow other Independent readers and see their replies