Woman seriously injured by whale while swimming in Australia
She was out at sea with tour vessel, police say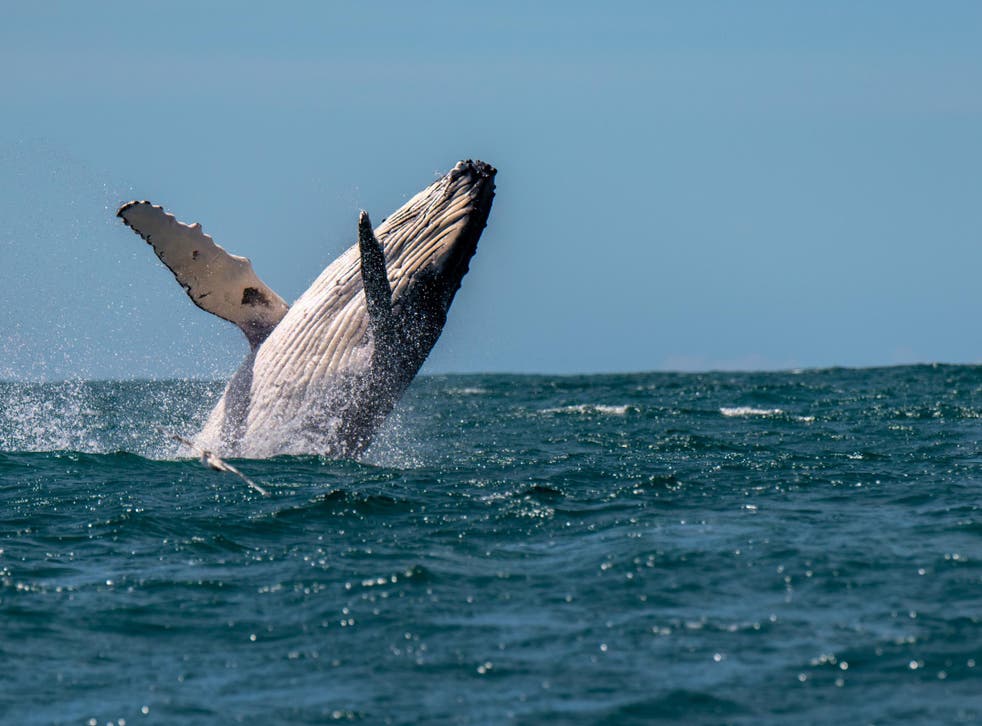 A woman has been seriously injured by a whale while out swimming in Australia.
A 29-year-old is in a "serious and stable" condition, a local health service spokesperson told The Independent.
The incident happened at Ningaloo Reef in Western Australia over the weekend.
Another woman was injured after being struck by the animal, according to police.
A Western Australia police spokesperson told The Independent two women were hit by a whale "while swimming next to a tour vessel".
Both were taken to hospital for assessment, they added.
One woman has received treatment at Royal Perth Hospital and is in a "serious but stable" condition, according to a East Metropolitan Health Service spokesperson.
Some Australian media reports suggested a woman had been crushed between two humpback whales at Ningaloo Reef at the weekend.
She suffered fractured ribs and internal bleeding, according to online news site news.com.au.
A St John's Ambulance spokesperson said a woman was injured by the animal while on a humpback whale tour, according to Australian Broadcasting Corportation (ABC).
ABC reported she had been struck by the whale's tail.
The incident reportedly happened off the coast of Exmouth, a town on Australia's western shore.
The Western Australia police spokesperson told The Independent a volunteer marine vessel was deployed to the scene to help the injured women, but was not needed.
Last month, a man was killed by a shark while out scubadiving in Australia, according to local authorities.
The 20-year-old was bitten around the legs while in the water off the coast of Queensland state.
Join our new commenting forum
Join thought-provoking conversations, follow other Independent readers and see their replies