Bic apologises for sexist 'Think like a man' advert designed to celebrate Women's Day
'Look like a girl, act like a lady, think like a man, work like a boss. Happy Women's Day'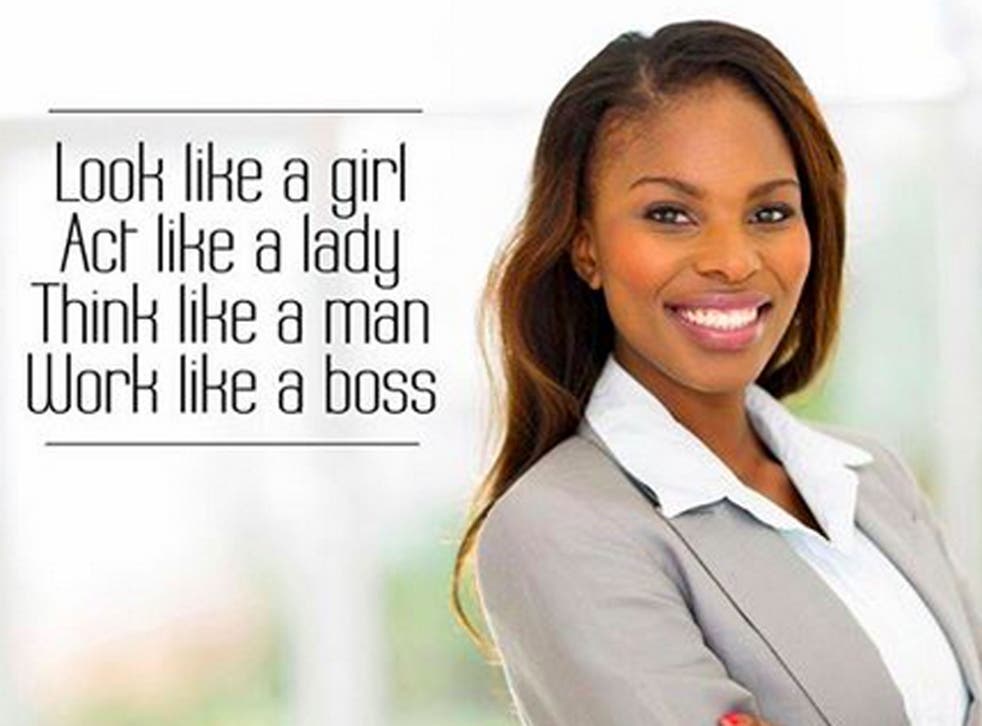 Bic, the brand that outraged people everywhere with the introduction of pink pens "for her", has done it again.
Best known for making pens, the firm has attracted opprobrium this time with an "empowering" advert intended to celebrate Women's Day in South Africa – telling women to dress like girls and think like men.
Bic South Africa posted on its Facebook page an image of a woman in a suit with her arms folded across her chest, next to the message: "Look like a girl, act like a lady, think like a man, work like a boss. #HappyWomensDay."
The backlash was instant.
"If it's quite alright with you, Bic, I'll look like a woman, act like a woman, think like a woman, and work like a woman. And you can f*ck right off like an idiot," one person wrote.
"My boss is a woman, but she doesn't think like a man, or dress like a girl. Should I confiscate all her pens?" said another, while the terms "sexist," "disgusting" and "offensive" repeatedly appeared underneath the post.
One post simply said: "What's wrong with thinking like a WOMAN?"
Many were quick to reference Bic's sexist marketing blunder of 2012, when the company released pink pens "for her".
Specifically "designed to fit comfortably in a woman's hand," the pens garnered a host of criticism, from the wittily scathing reviews on the product's Amazon page, to a dedicated segment on The Ellen Show.
Two days later the brand sought to apologise to "all our fans who took offence to our recent Women's Day post," deleting the original advert.
"We can assure you that we meant it in the most empowering way possible and in no way derogatory towards women.
"We took the quote from a 'Women in Business' blog site. The blog site explains the quote and what its intentions were when it was written. Bic believe in celebrating women and the powerful contribution women make to our society."
Bic also posted a link to the blog it had taken the text from.
The apology left people unconvinced - if the ensuing comments are anything to go by - and the company has since deleted this post, replacing it with another message.
It states: "Hi everyone. Let's start out by saying we're incredibly sorry for offending everybody - that was never our intention, but we completely understand where we've gone wrong. This post should never have gone out.
"The feedback you have given us will help ensure that something like this will never happen again, and we appreciate that."
Join our new commenting forum
Join thought-provoking conversations, follow other Independent readers and see their replies