Coronavirus crisis could lead to wildlife ranger jobs being cut and a 'poaching pandemic', warn leading conservationists
We are protecting wildlife at risk from poachers due to the conservation funding crisis caused by COVID-19. Help is desperately needed to support wildlife rangers, local communities and law enforcement personnel to prevent wildlife crime. Donate to help Stop the Illegal Wildlife Trade HERE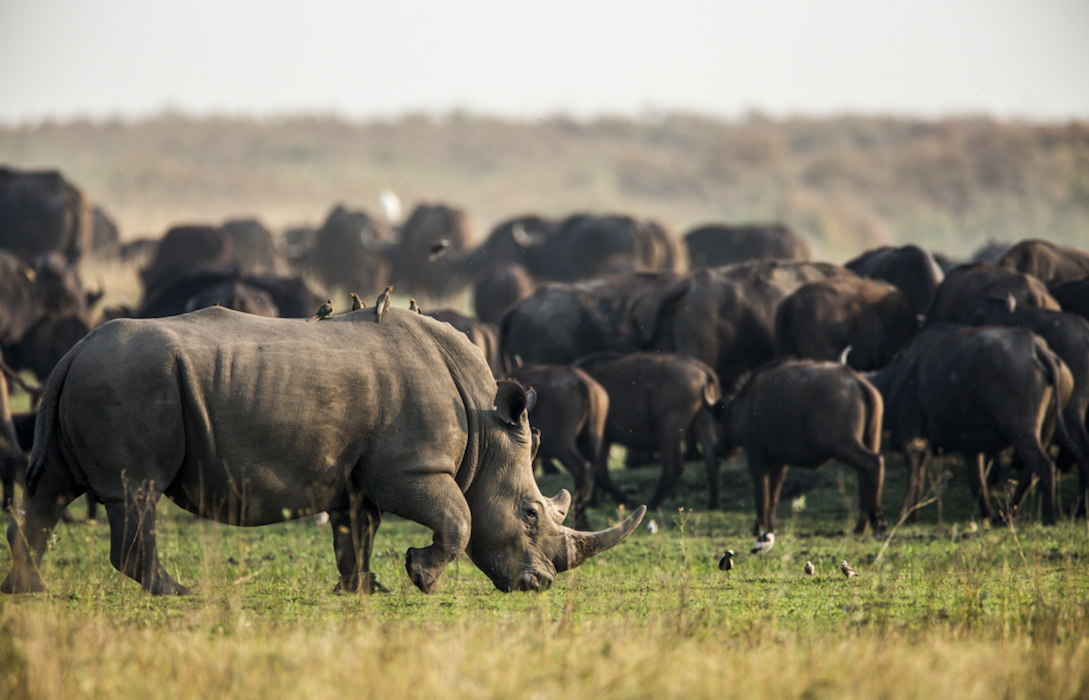 Covid-19 risks creating a funding crisis that could lead to wildlife ranger jobs being cut and a 'poaching pandemic', leading conservationists have told The Independent.
Many conservation organisations have seen revenue plummet as a result of the economic crisis caused by the virus.
With few government support schemes available, a reduction in ranger numbers would risk more animals been killed, fuelling the illegal trade in wildlife.
Dereck and Beverly Joubert, the founders of Great Plains Conservation, told The Independent that "the situation is unravelling" and "we need rangers now more than ever".
"There were about 40,000 rangers across Africa before Covid-19," Dereck said. "But reports suggest that this figure will be cut by between 40-50 per cent.
"Without rangers we risk returning to the high poaching levels that many countries suffered decades ago."
In response, they have set up an emergency intervention called Project Ranger to identify areas most urgently in need.
They will work with local, on-the-ground partners to support rangers and anti-poaching personnel to keep animals safe if critical gaps in the anti-poaching operations emerge in Africa's protected areas.
This week The Independent revealed the potential scale of the conservation crisis caused by the pandemic as tourism revenues plummet, which in turn risks impacting on the livelihoods of hundreds of rangers.
It shows the urgency of our Stop The Illegal Wildlife Trade campaign, which was launched by The Independent's largest shareholder Evgeny Lebedev to call for an international effort to clamp down on the illegal trade of wild animals, which remains one of the greatest threats to future biodiversity.
Funds raised will to pay for vital wildlife protection projects implemented by the campaign's partner charity Space for Giants. This will work to help stop the poaching and illegal trafficking of animals.
Guy Disney, Frontline Protection Technical Advisor for Space for Giants, said: "The illegal wildlife trade operates across national borders, so to disrupt it most effectively, our approach is to work with organisations that also collaborate across borders to allow threats to wildlife minimised."
Targeted patrols have helped contribute to a drop in elephant poaching of 90% where Space for Giants operates in Kenya. However such successes rely on pre-Covid levels of ranger protection - if not more.
At the start of April, 10 of the 35 anti-poaching personnel who protect Tanzania's Enduimet Wildlife Management Area were told they were out of a job.
Safeguarding the 450-square mile area for the remaining workers means harder work, with extra distances to patrol each day. New restrictions to prevent the spread of Covid and to keep them safe - such as time-consuming hygiene measures - have made their jobs harder.
National governments and conservation NGOs have worked throughout the crisis to maintain deploying wildlife rangers and surveillance teams across Africa.
Wildlife hotspots devoid of the usual level of surveillance would allow both subsistence poachers and criminal networks to encroach on land that might ordinarily be avoided, killing even more animals and flooding the wildlife trade market.
Sport Beattie, Founder and CEO of Game Rangers International, trains and manages more than 100 rangers in Zambia. He said "Conservationists across the continent are extremely concerned that wildlife crime could potentially spread as fast as the virus, if left unchecked. None of us knows what the future looks like."
More than 1,000 rangers have died in the line of duty in the past decade, testament to the threat faced in their struggle against the illegal wildlife trade.
Kaddu Sebunya, CEO of African Wildlife Foundation, said that as incidences of poaching increase so too does the risk to rangers. He said: "We're hearing about more clashes between poachers and security officers, which have resulted in deaths."
Join our commenting forum
Join thought-provoking conversations, follow other Independent readers and see their replies