Chinese newspaper accuses 'inexperienced' Donald Trump of having tantrums
The President-elect held a protocol-breaking call with Taiwan, causing diplomatic worry for US-China relations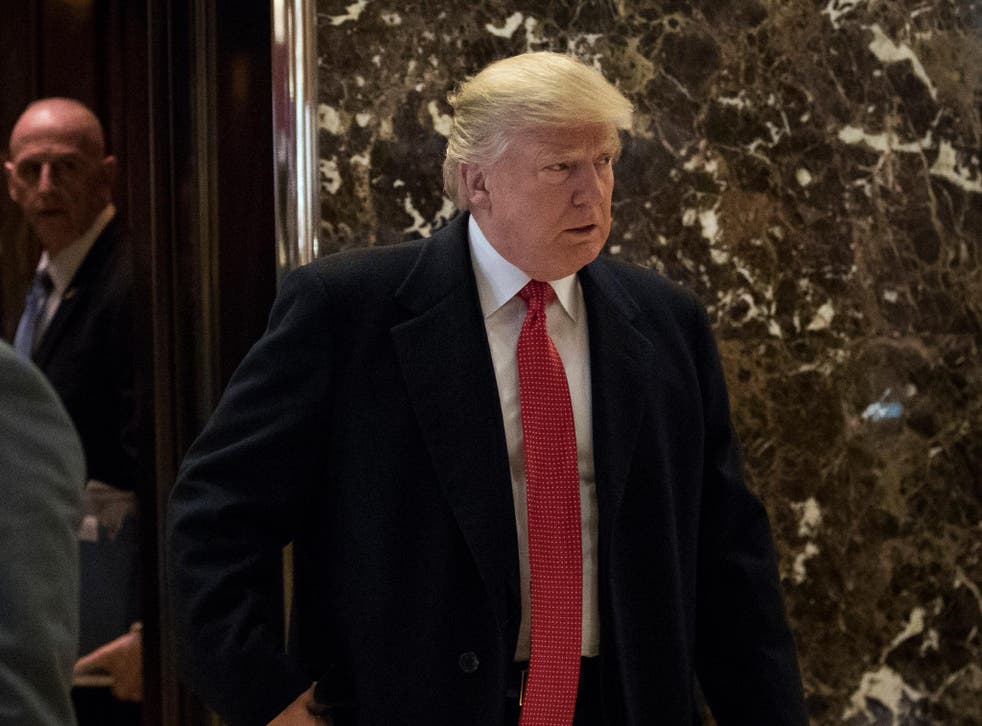 A Chinese state-run tabloid accused President-elect Donald Trump of having "tantrums" as he generates possible diplomatic conflicts before even taking office.
Mr Trump caused a stir last week when he held a call with Taiwan President Tsai Ing-wen – breaking almost four decades of protocol. The US subscribes to the "one China" policy, which does not formally see Taiwan as a sovereign province, while still maintaining unofficial ties.
Beijing officials responded to Mr Trump's stunt with restraint and measure.
"We will not speculate on what motivates President-elect Trump and his team into taking certain moves," said foreign ministry spokesperson Lu Kang, "but we will surely make ourselves clear if what they say concerns China."
However, Mr Trump's resulting remarks over the weekend caused the state-run newspaper, Global Times, to rebuke the New York businessman.
"US President-elect Donald Trump threw a tantrum against China Sunday night," the editorial piece read. It referenced a tweet from Mr Trump railing against the country.
World reaction to President Trump: In pictures

Show all 29
"Did China ask us if it was OK to devalue their currency (making it hard for our companies to compete), heavily tax our products going into their country (the US doesn't tax them) or to build a massive military complex in the middle of the South China Sea?" he wrote. "I don't think so!"
The piece criticised Mr Trump for his complete lack of experience with foreign diplomacy and called him out for being "obsessed with power".
"No matter what the reasons are behind Trump's outrageous remarks," it continues, "it appears that Sino-US ties will witness more troubles in his early time in the White House than any other predecessor.
"We must be fully prepared, both mentally and physically, for this scenario."
"Trump can make a lot of noise, but that does not exempt him from the rules of the major power game. He doesn't have sufficient resources to deal with China wantonly … His many words will not become deeds."
In the immediate wake of Mr Trump's call with Ms Tsai, the White House maintained that the US still adheres to the "one China" policy.
"If the President-elect's team has a different aim," said Press Secretary Josh Earnest, "I'll leave it to them to describe."
Register for free to continue reading
Registration is a free and easy way to support our truly independent journalism
By registering, you will also enjoy limited access to Premium articles, exclusive newsletters, commenting, and virtual events with our leading journalists
Already have an account? sign in