65-year-old woman set to become oldest person to give birth to quadruplets
Anna Raunigk has already had thirteen children and underwent IVF late last year because her youngest daughter wanted a younger sibling
Jamie Campbell
Monday 13 April 2015 11:25 Comments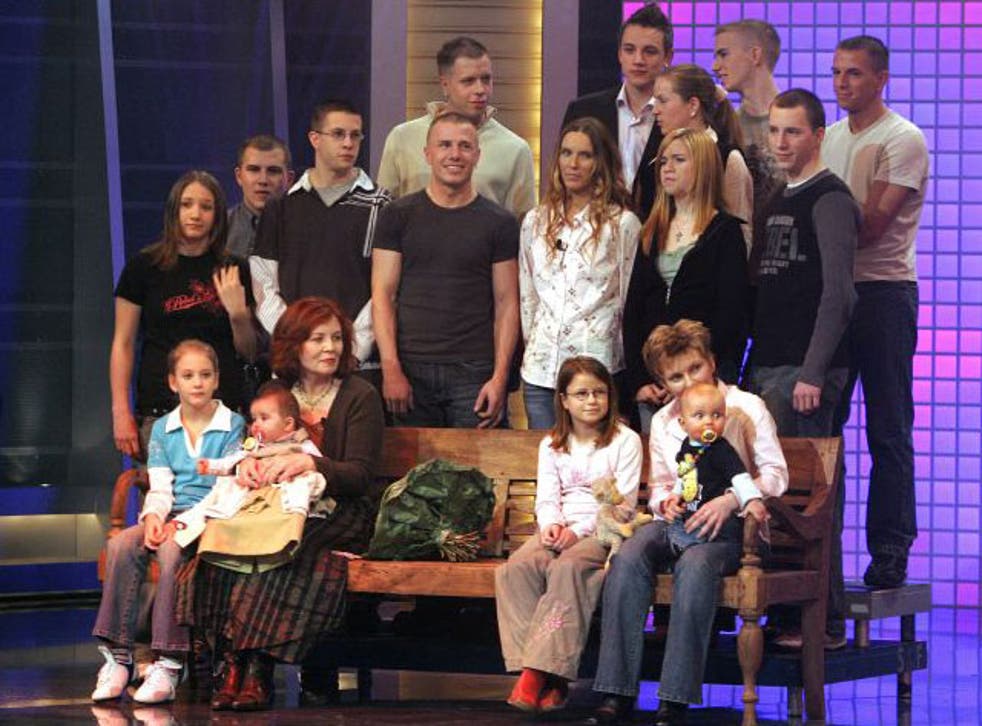 A 65-year-old German woman is set to become the oldest person to ever give birth to quadruplets.
Annegret Raunigk, from Berlin, already had thirteen children and her latest pregnancy is as a result of IVF treatment using both donated sperm and eggs.
She said that she had decided to try and have another child because her youngest daughter, aged nine, wanted a younger brother or sister.
Currently in the 21st week of her pregnancy, she told the German Broadcaster RTL that she was "shocked" when an ultrasound scan revealed that she was carrying quadruplets.
The English and Russian teacher, due to retire later this year, doesn't believe however that there will be any problems with pregnancy as she assumes that she will "remain healthy and fit."
Her 13 children, the oldest of whom is 44, are by five different fathers and Ms Raugnigk has seven grandchildren.
She defended her decision of undergoing the pregnancy later in life, saying: "I think one needs to decide for one self and not listen too much to the opinions of others.
"How does one have to be at 65? One must apparently fit some clichés which I find rather tiring.
"I think one must decide that for oneself."
The Daily Mail reports that she is not considering selective reduction at this point, a process whereby one or more foetus is terminated but the pregnancy is continued with at least one child.
It has become increasingly common as the more widespread of IVF has led to a substantial rise in multiple pregnancies.
Ms Raunigk's gynaecologist, Kai Hertwig, was quoted by RTL as saying that, whilst quadruple pregnancies are always a strain, everything was going well.
Adding some context to the extremity of the current pregnancy, Ms Raugnigk made headlines ten years ago when she gave birth to her daughter Leila at the age of 55.
At the time she said to German newspaper Bild: "At first, I only wanted one child. Not all were planned. But then these things happen. I'm not a planner but rather spontaneous. And children keep me young."
According to statistics on the website twinsuk.co.uk the odds of having quadruplets are around 1 in 142,000.
The world's oldest mother is thought to be Rajo Devi Lohan who gave birth to a daughter at the age of 69 in the remote Indian Village of Hissar.
Register for free to continue reading
Registration is a free and easy way to support our truly independent journalism
By registering, you will also enjoy limited access to Premium articles, exclusive newsletters, commenting, and virtual events with our leading journalists
Already have an account? sign in
Join our new commenting forum
Join thought-provoking conversations, follow other Independent readers and see their replies