The 9 elections going to take place in Europe – and how much the far-right stand a chance
Donald Trump's election victory has provoked cries of celebration from populist and right-wing political figures in Europe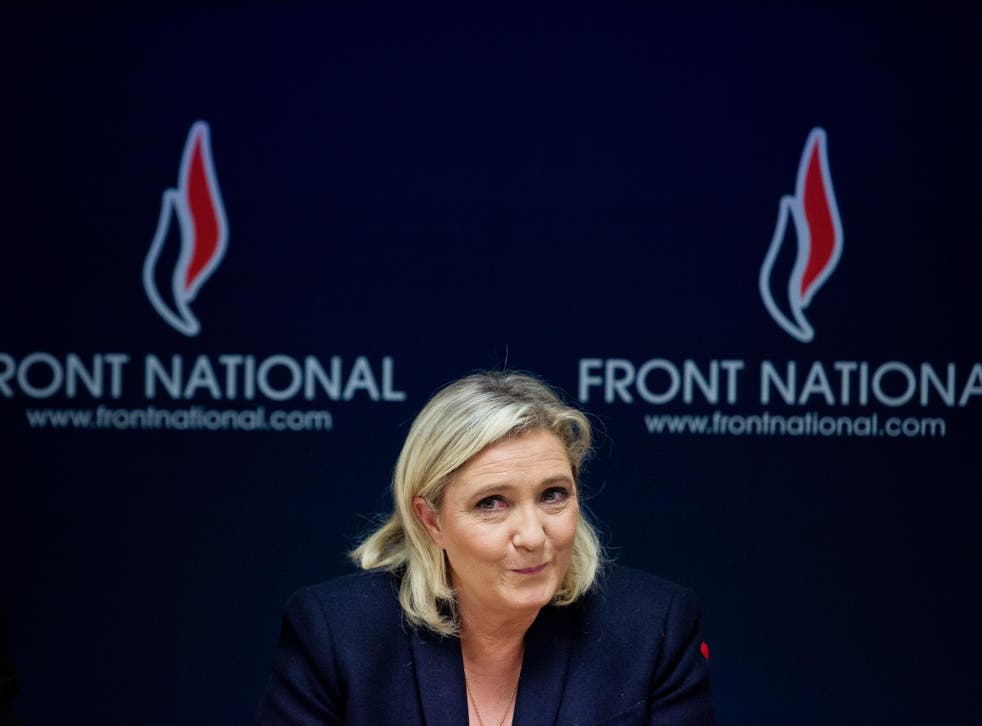 Donald Trump's shock victory in the US Presidential election has ignited cries of celebration from a number of populist and controversial right-wing political figures in Europe.
As the Republican edged towards the 270 Electoral College votes needed to reach the White House, the leader of France's far-right Front National party, Marine Le Pen, tweeted her "Congratulations to the new President of the US, Donald Trump, and the American people", while Geert Wilders, leader of the right-wing Dutch Freedom Party, wrote: "The people are taking their country back [in the US] and so are we."
Following his win, Britain was warned by anti-racist charity Hope not Hate that right groups are becoming "bolder and more aggressive" as their ideas are "adopted into the political mainstream" and European leaders said Wednesday's result now "opens a period of uncertainty" within the continent.
As support for populist and right-wing ideas grows, Europe faces a spate of elections that are set to shape the continent's political landscape. Here are the elections that could have the most impact:
France
Presidential election April/May 2017
Following Trump's ascent to the White House, French pollsters are projecting that surprise results cannot be ruled out of the country's presidential elections.
Incumbent Francois Hollande, who has yet to confirm his candidacy, is the most unpopular president in history and polls show no other leftist candidate has much of a chance. The former president Nicolas Sarkozy is also widely unpopular.
Far-right leader Ms Le Pen, who has dubbed herself 'Madam Frexit', is projected to be one of the top two candidates in the first round of the election but is projected to lose to the second-round run-off. This has not stopped analysts from suggesting Ms Le Pen could follow in Trump's footsteps. Former Prime Minister Jean-Pierre Raffarin said: "The main lesson for us in France is that Marine Le Pen can win", the Local reports.
Austria
Presidential election December 2016
Fears over rising unemployment and immigration and anger at traditional politics have fuelled support in Austria for the far-right Freedom Party, whose presidential candidate Norbert Hofer narrowly lost an election runoff in May.
The result was later overturned and a re-run ordered after postal-ballot rules were found to have been broken, but Mr Hofer now has a second chance to become Western Europe's first freely elected far-right head of state since 1945.
Austrian opinion polls have generally given a slight edge to Mr Hofer but within the margin of error.
"The American election is a wake-up call for Europe and not least for the presidential election in Austria," Mr Hofer's opponent, former Greens leader Alexander Van der Bellen, told a news conference.
Germany
Regional elections German regional elections Schleswig-Holstein and North-Rhine Westphalia May 2017
Parliamentary Elections September 2017
In Germany's local elections in September, the right-wing, openly anti-Muslim Alternative for Germany party (AfD) made significant gains as Angela Merkel's Christian Democrat party (CDU) slumped to its worst ever result.
President Donald Trump life in pictures

Show all 16
AfD won 14.2 per cent of the vote securing the anti-immigration party its first seats in the Berlin state parliament – the first far-right party to do so since German reunification. The CDU polled just 17.6 per cent of the vote, a major blow to Ms Merkel and an indication of the uphill battle the party will have at the national elections in Germany in October 2017.
Ms Merklel, whose popularity has dipped with backlash against her liberal immigration policy, is yet to announce if she will run for a fourth term. The success of the CDU in the May regional elections may help predict how the party will fair nationally.
Italy
Referendum December 2016
Next month Italians will vote on Prime Minister Matteo Renzi's plan to strip the upper house of parliament of its power to bring down governments, slashing the number of senators by two-thirds.
A Euromedia poll earlier this year found 35 per cent of Italians opposed the plan and 29 per cent supported it, Bloomberg reports.
Marine Le Pen reacts to Trump victory
Mr Renzi has promised to resign if he loses, and following Trump's win the country's anti-establishment Five Star Movement have compared his fate to that of Hillary Clinton.
The Five Star Movement came second in the 2014 European Parliament election, winning 17 seats and 21.2 per cent of the vote. The next General Election is in 2018, and recent polls predict extremely tight race between pro-Europe and Eurosceptic parties.
Holland
General election March 2017
The election will determine whether leader of the Geert Wilders, leader of the Eurosceptic and anti-immigration Dutch Freedom Party (PVV) will be in with a chance of trying to form a government. Mr Wilders is known for his campaigning to stop the alleged "Islamisation of the Netherlands".
The PVV continues to fare well in polls ahead of parliamentary elections, sitting in second place behind the Prime Minister's People's Party for Freedom and Democracy.
Czech Republic
General election October 2017
Czech Prime Minister Bohuslav Sobotka replaced two of his ministers in a cabinet reshuffle triggered by a poor showing in regional elections last month. Mr Sobotka's center-left Social Democrats came second, behind their coalition partner, ANO, a protest movement headed by Andrej Babis, a billionaire businessman and now finance minister, who has capitalized on voters' distrust in traditional parties.
Three opinion polls since the regional election showed his pro-European party almost 15 percentage points behind ANO and MR Sobotka acknowledged the party leadership faced a "tough fight" for a new mandate at its congress.
UK
Local elections May 2017
Comparisons between Trump's victory and Brexit have been rife, with the Republican himself decaling that his win would be "Brexit plus, plus, plus".
Nigel Farage jokes about Donald Trump groping Theresa May
In the wake of the country's separation from the EU, the voting in May will prove the first major electoral test for Prime Minister Theresa May and her "Brexit means Brexit" stance.
Hungary
Parliamentary election Spring 2018
Hungarian leader Viktor Orban is renowned for his Eurosceptic nationalism, however he suffered a blow in October after his referendum on mandatory EU migrant quotas was rendered invalid due to a low turnout.
However, nearly 98 per cent of those who took part supported the government's call to reject the EU plan and recent opinion polls from Szazadveg, a pro-government think-tank, showed the ruling Fidesz party's approval rating had risen to 48 per cent this month, from 43 per cent in June and 40 per cent in December, the Financial Times reports.
Additional reporting by Reuters
Join our new commenting forum
Join thought-provoking conversations, follow other Independent readers and see their replies