Abdelhamid Abaaoud dead: What do we know about the Belgian 'mastermind' behind the Paris terror attacks?
The Isis militant's death was confirmed by the French prosecutor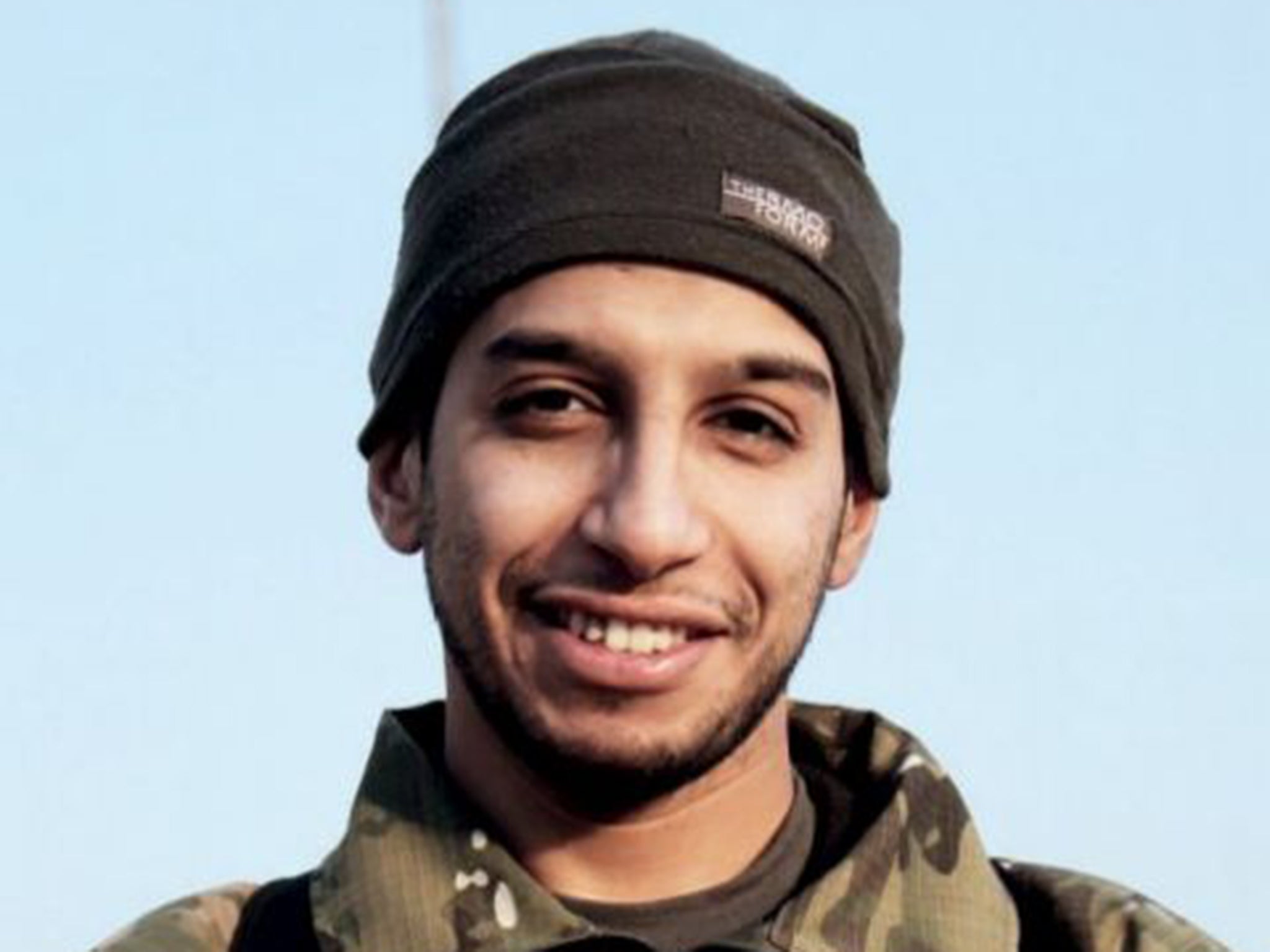 The French prosecutor has confirmed the man suspected of masterminding the Paris attacks died during a police raid on a flat in the French capital.
But what do we know about 27-year-old Abdelhamid Abaaoud?
Early life
He is believed to have been born in Belgium and raised in the Brussels suburb of Molenbeek, where he studied at top Catholic school, Saint-Pierre d'Uccle.
His sister, Yasmina, told the New York Times neither he nor his brother appeared religious at this point. "They did not even go to the mosque."
Radicalisation
European security services had believed he was radicalised at some point after falling into "petty crime" – landing in jail in 2010 after partaking in an armed robbery.
His father, Omar Abaaoud, told RTBF broadcaster he noticed "signs of radicalisation" following his release from prison.
Who was Abdelhamid Abaaoud, mastermind of the Paris attacks?
It is thought he joined Isis in 2013 after travelling to Syria and being further radicalised. He was also known to have been in contact with Mehdi Nemmouche, a French-Algerian who killed four people at the Jewish museum in Brussels in May 2014.
Isis activity
Abaaoud came to public attention in February 2014 when he was filmed in one of Isis's propaganda videos.
Going under the nom de guerre Abou Omar Soussi, Abaaoud was filmed driving a pick-up truck dragging a number of mutilated corpses following a mass execution.
Later in the same year, Abaaoud made headlines in Belgium after apparently luring his then-13-year-old brother Younes to join him in Isis-controlled territory. Younes was dubbed "Syria's youngest jihadi" and further propelled his elder brother into the spotlight.
In July 2015 a Belgium court found Abaaoud guilty in absentia of kidnapping his brother, whose whereabouts and condition remain unknown.
In October, the independent Terrorism Research & Analysis Consortium (TRAC) reportedly identified Abaaoud fighting alongside a Libyan group in Syria, Associated Press reported.
An interview with Isis's propaganda magazine Dabiq in February of this year appeared to imply he was still in Syria – but emphasised he had been unable to slip undetected back into Europe before.
Security services also believed he had involved in a foiled terror cells in Verviers, in January 2015. There are also reports he was implicated in the attack on a high-speed train bound for Paris in August. That attack was prevented by two off-duty US soldiers.
Death
Amid mounting speculation the French prosecutor confirmed on Thursday Abaaoud had been killed during the raid on a flat on Wednesday.
Mr Molins blamed the state of the body following the activation of an explosive device for the delayed identification.
Join our commenting forum
Join thought-provoking conversations, follow other Independent readers and see their replies