Air France bomb scare: Ex-policeman detained after fake explosive device found in plane toilet
The airline is filing a lawsuit for 'reckless endangerment'
Jess Staufenberg
Monday 21 December 2015 16:33 Comments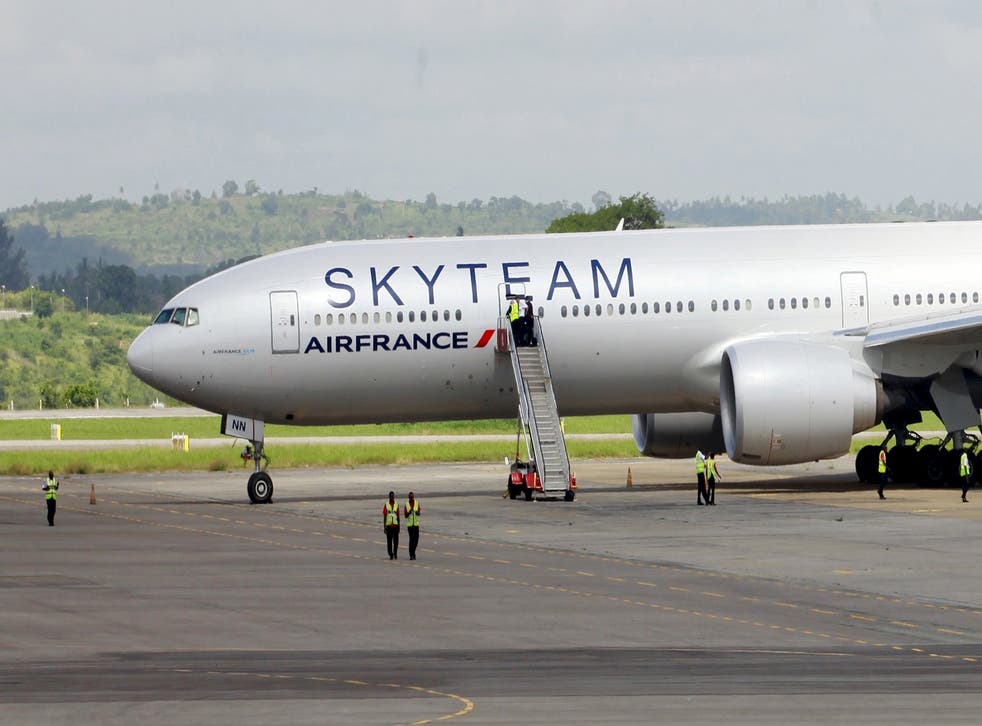 A former policeman has been detained for questioning over the Air France flight that was forced to make an emergency landing after a fake bomb sparked an alert.
Passengers were evacuated off emergency slides in Mombasa when a suspicious parcel with timer attached was found in the toilet of the Paris-bound flight.
Now a 58-year-old man from the Indian Ocean island of Reunion, once himself a policeman, has been arrested, according to Europe 1 radio.
His wife is being questioned as a witness, although neither of their names have yet been given.
The arrest is part of an investigation prompted by an Air France lawsuit for "reckless endangerment" while the airline was bringing the flight from Mauritius to the French capital.
Air France flight 'bomb scare'
When a passenger told crew of a package in the toilet on Sunday, the plane landed at Moi International Airport to evacuate its 459 passengers and 14 crew members.
After initially believing the device to be a "bomb", Air France confirmed it was a fake and someone had played a dangerous hoax.
Frederic Gagey, the head of Air France, said investigations revealed the device was made of cardboard, paper and a household timer.
"This object did not contain explosives," he told a news conference in Paris.
Following the arrest today, the lawsuit does not name a perpetrator but has left it to investigators to determine who might eventually be sent to trial.
The bomb scare Sunday was the fourth such hoax against Air France in recent weeks.
It comes as France and several other countries are on heightened alert for extremist violence, in the wake of the Paris shootings and Russian aircraft attack.
Register for free to continue reading
Registration is a free and easy way to support our truly independent journalism
By registering, you will also enjoy limited access to Premium articles, exclusive newsletters, commenting, and virtual events with our leading journalists
Already have an account? sign in
Join our new commenting forum
Join thought-provoking conversations, follow other Independent readers and see their replies