Air France cabin crew defy airline chiefs order to wear headscarves in Iran
Iranian women have been forced by law to cover their hair since the 1979 Islamic revolution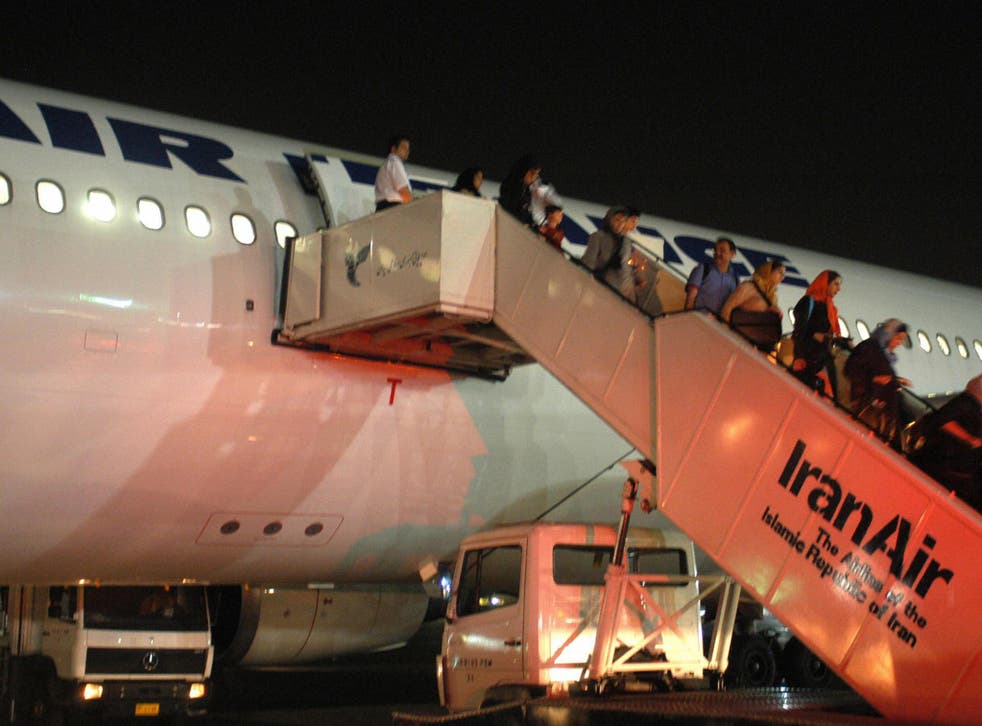 Several female Air France cabin crew are refusing to fly to Iran when service resumes later this month, after being ordered to wear headscarves once they disembark in Tehran.
Airline chiefs who ordered the ruling for its female employees have scheduled April 17 to resume flights between Tehran and Paris, following a thaw in relations betweent the two countries. Flights were suspended in 2008 when Iran was hit with international sanctions over nuclear ambitions.
Iranian women have been forced by law to cover their hair since the 1979 Islamic revolution.
Christophe Pillet of the SNPC union, which is asking airline management to make it a voluntary measure, told AFP news agency: "Every day we have calls from worried female cabin crew who tell us that they do not want to wear the headscarf."
He added that Air France chiefs sent a memo to staff informing them that female employees would be required to "wear trousers during the flight with a loose fitting jacket and a scarf covering their hair on leave the plane".
Flore Arrighi, head of the UNAC flight crews' union, said: "It is not our role to pass judgement on the wearing of headscarves or veils in Iran. What we are denouncing is that it is being made compulsory. Stewardesses must be given the right to refuse these flights."
Anti-women laws that still exist in 2016
Air France told AFP news agency that all air crew were "obliged like other foreign visitors to respect the laws of the countries to which they travelled".
"Iranian law requires that a veil covering the hair be worn in public places by all women on its territory.
"This obligation, which does not apply during the flight, is respected by all international airlines which fly to Iran," the airline said. Air France added the rule was "not new" since it had applied before flights to Tehran were stopped and also crew flying to Saudi Arabia.
Join our new commenting forum
Join thought-provoking conversations, follow other Independent readers and see their replies