France beheading attack suspect has killed himself, authorities confirm
Yassin Salhi was in Fleury-Merogis prison facing preliminary murder and terrorism charges
Kate Ng
Thursday 24 December 2015 09:47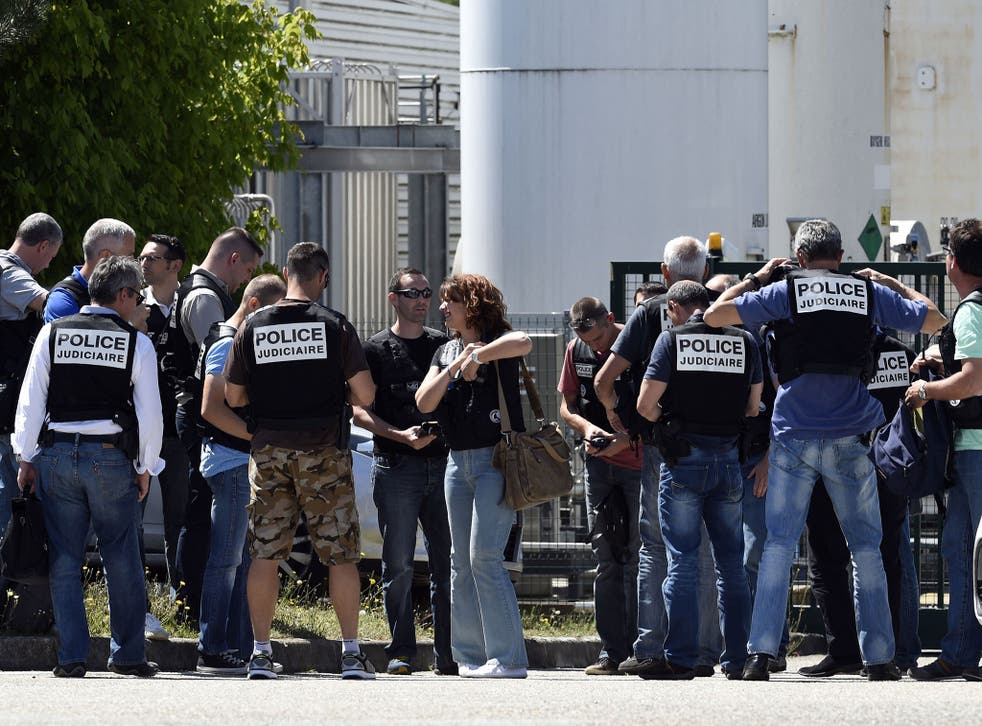 The man suspected of murdering and beheading his boss at a French liquid gas factory near Lyon has killed himself in his prison cell.
Yassin Salhi, 35, was found hanged in Fleury-Merogis prison on Tuesday night, Deputy Prosecutor Jean-Michael Bourles has confirmed.
Salhi, a former delivery driver who made regular deliveries to Air Products, was facing preliminary murder and terrorism charges, and of suspected ties to jihadi extremists.
French prosecutors said in June, Salhi beheaded and attached his boss' head to the Air Products factory's chain link fence before attempting to cause a huge explosion by driving at high speed into a pile of gas canisters.
The resulting blast was small, causing minor injuries to two factory employees and Salhi himself.
In pictures: 'Islamist' French factory attack

Show all 14
He also allegedly took selfies with the decapitated victim and sent them to a friend in Syria.
Salhi was carrying a long-bladed knife, a gun and two flags declaring the Muslim faith. He was heard shouting "Allahou Akbar" when the fire fighters arrived before being overpowered.
According to his lawyer, Salhi said his actions were purely for personal reasons, following an argument with employer Hervé Cornara.
Deadly shooting at Charlie Hebdo in Paris
The incident put the country back on high alert after extremists attacked and killed 12 people at the Paris headquarters of satirical newspaper Charlie Hebdo in January.
Additional reporting by AP
Register for free to continue reading
Registration is a free and easy way to support our truly independent journalism
By registering, you will also enjoy limited access to Premium articles, exclusive newsletters, commenting, and virtual events with our leading journalists
Already have an account? sign in
Register for free to continue reading
Registration is a free and easy way to support our truly independent journalism
By registering, you will also enjoy limited access to Premium articles, exclusive newsletters, commenting, and virtual events with our leading journalists
Already have an account? sign in