Kremlin critic Alexei Navalny announces hunger strike over medical care
Navalny was jailed for two and a half years last month
Oliver Carroll
Moscow Correspondent
Wednesday 31 March 2021 18:44 Comments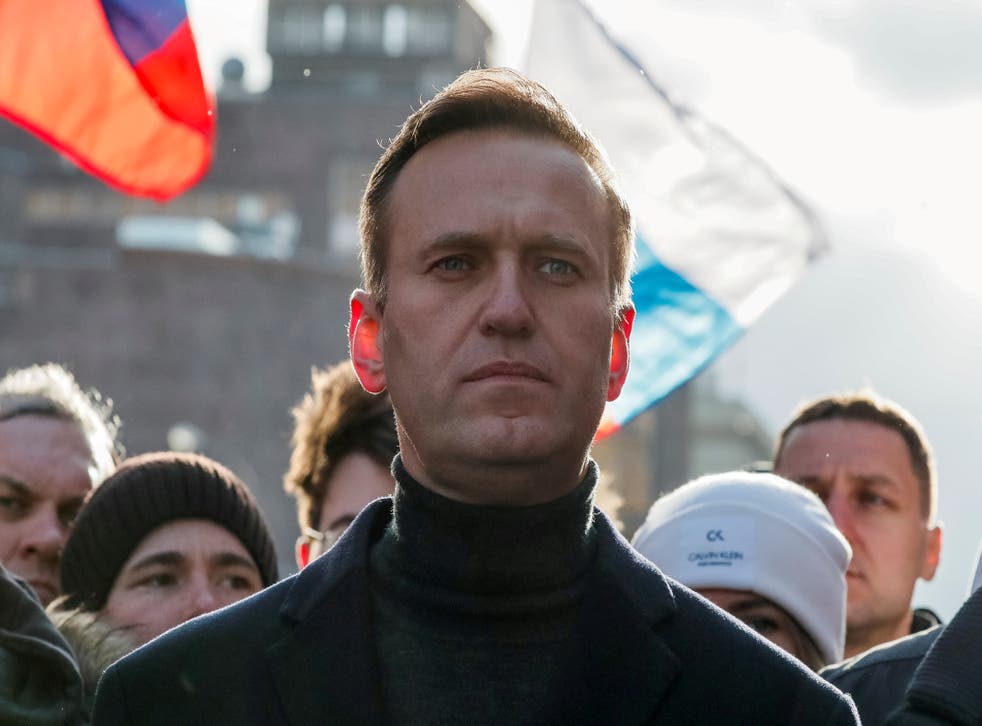 Jailed Russian opposition leader Alexei Navalny has begun a hunger strike to demand medical care for a suspected trapped nerve in his spine.
Making the announcement on Instagram on Wednesday evening, the Kremlin critic joked hunger was preferable to losing the use of his limbs.
The stark message was directed at the head of the Pokrov prison colony, who, he claimed, was ignoring his requests for assistance.
Mr Navalny, 44, said his undiagnosed condition was getting worse, with back pain now radiating downwards, and numbness extending to both legs.
"I have the right to be seen by a doctor and get medicine, neither of which I'm getting," he wrote. "Joking aside, it's actually starting to bother me."
Read more:
The politican, who returned to Russia in February after recovering from a nerve agent assassination attempt, is barely a month into a two-and-a half-year jail term.
That sentence, delivered for supposedly missing parole hearings while convalescing in Germany, is widely understood to be politically motivated.
Mr Navalny remains the most prominent opponent to Russia's 21-year president, and his investigations into corruption continue to cause embarrassment at all levels of the elite.
In official complaints released last week, the Kremlin critic alleged he was being "tortured" by sleep deprivation and lack of proper medical care.
His lawyers said his heath was deteriorating so fast that they were now concerned for his life. They did not rule out lingering effects of his August nerve agent poisoning.
Russia's notoriously harsh prison system has been linked with the deaths of countless inmates in recent years, including in several prominent cases where medical assistance was deliberately withheld.
The same prison service continues to insist Mr Navalny's health remains "stable and satisfactory".
Register for free to continue reading
Registration is a free and easy way to support our truly independent journalism
By registering, you will also enjoy limited access to Premium articles, exclusive newsletters, commenting, and virtual events with our leading journalists
Already have an account? sign in
Join our new commenting forum
Join thought-provoking conversations, follow other Independent readers and see their replies