Allegations of slush fund cash payments hit Spanish PM Mariano Rajoy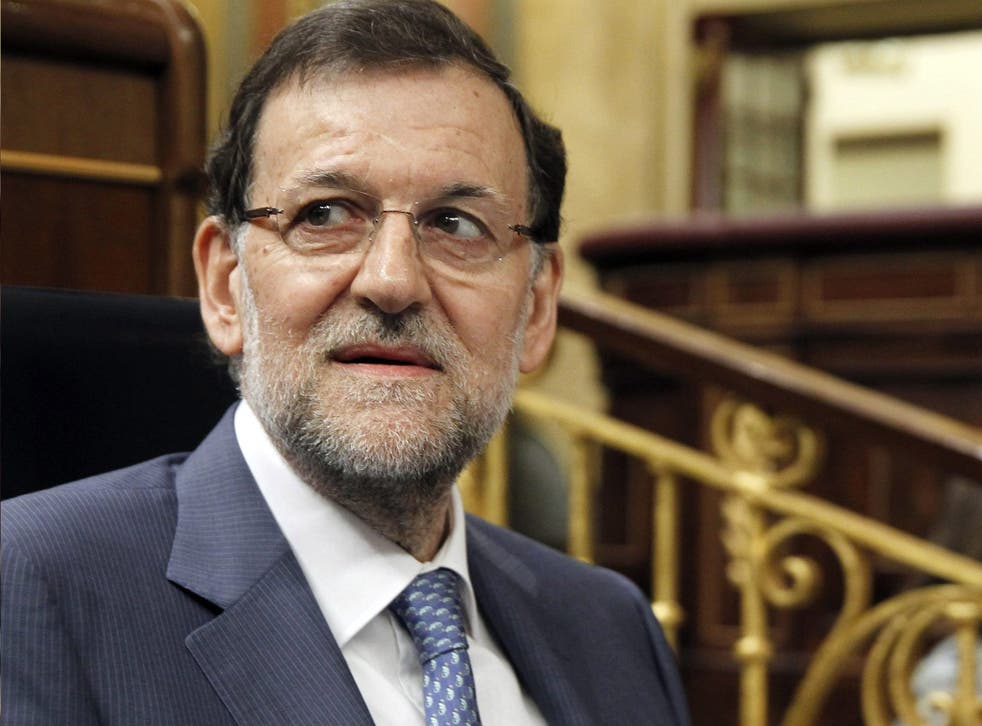 Spanish Prime Minister Mariano Rajoy was allegedly paid from a slush fund operated by the governing People's Party (PP) when he was a minister in the 1990s, according to documents published in the newspaper El Mundo. The accusations drew denials from the PP and calls for Mr Rajoy's resignation, from opposition parties weary of austerity measures and an economy mired in recession.
El Mundo says it handed over documents, supposedly handwritten by former PP treasurer and senator Luis Bárcenas, to the High Court on Monday, and carried pictures on its front page of ledger entries which purport to show the names of Rajoy and other senior PP figures, along with the amounts they were allegedly paid.
The paper gave no details of how it came by the documents. Mr Bárcenas was remanded in custody on 27 June as part of a pre-trial investigation into corruption charges against him.
The PP repeated denials of any irregular financing, as it has done since another newspaper, El País, made similar allegations in January.
El Mundo claims Mr Rajoy received cash payments of €42,000 in 1997, concealed in a cigar box, when he was civil service minister, followed by lesser amounts in 1998 and 1999. The main opposition Socialist party is demanding that Mr Rajoy answer questions in Parliament about the allegations.
Join our new commenting forum
Join thought-provoking conversations, follow other Independent readers and see their replies