Almost 500 miners trapped underground in Ukraine after shelling hits power station
Separatist officials are trying to rescue workers at the Zasyadko coal mine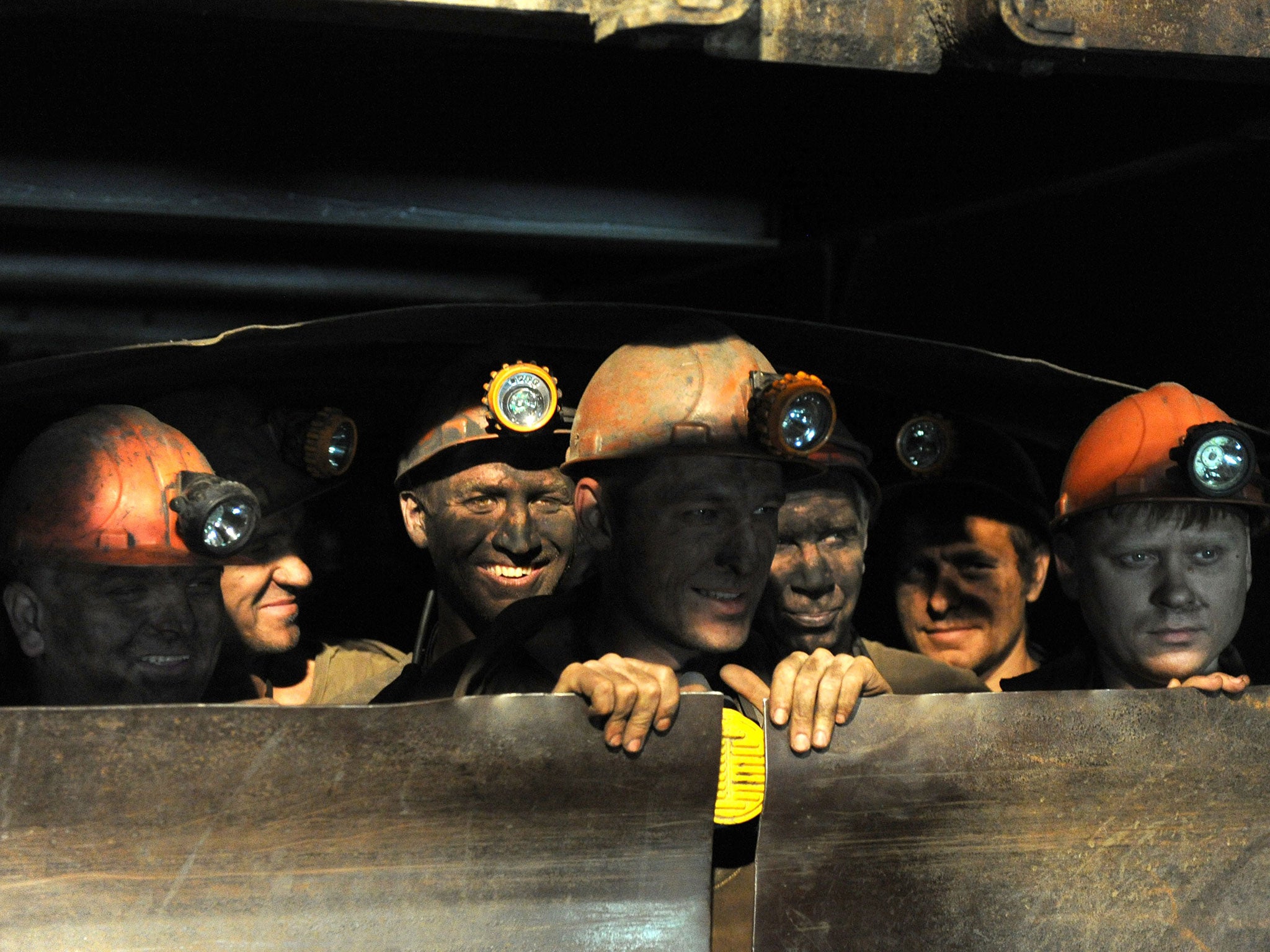 Hundreds of miners are trapped in a mine in eastern Ukraine after a shell hit the power station that provides its electricity.
Almost 500 workers were inside the Zasyadko coal mine, in Donetsk city, when the power went out this morning and the number of injured miners is unknown.
More than 100 workers have already been evacuated, Russia's RIA Novosti news agency reported, and efforts were continuing to take the rest to safety.
It was unclear whether rebels or Ukrainian government forces fired the mortar as fighting in the separatist-controlled region continues to rage.
A spokesperson for the self-titled Donetsk People's Republic told Russian media the strike, at around noon (9am GMT) was by Ukrainian artillery but the claim could not be confirmed.
"At about 12:00 we registered a hit in one of our electric stations which delivers power to the Zasyadko coal mine - 496 miners are currently trapped there. We are preparing to evacuate them," the Emergencies Ministry official said.
The Interfax news agency reported a similar blackout on 12 January, when 390 miners were trapped inside.
The Zasyadko Mine has had several serious mining accidents that have given it a reputation for being one of the most deadly in Ukraine.
It was the scene of the country's worst ever mining disaster in November 2007, when 101 workers were killed in a huge methane gas explosion that caved in tunnels and shafts and started fires that burned for days.
Around 250 miners are believed to have died in accidents and explosions there in the last 15 years.
Donetsk has been heavily shelled in recent months as the Ukrainian government attempts to re-gain control of the rebel-held city.
Ukraine crisis: A timeline of the conflict
Show all 23
Both sides denied responsibility for a shell that hit the city's tram and bus terminal in Kuprina Street last week, killing 13 people and injuring dozens in the morning rush hour. Pro-Ukrainian militias are also believed to be active in the area.
On Saturday, shelling killed 30 civilians and injured more than 90 in the strategic port city of Mariupol.
The Ukrainian President, Petro Poroshenko, claimed intercepted radio and telephone communications proved Russia-backed separatists were responsible but the rebels blamed the government.
Join our commenting forum
Join thought-provoking conversations, follow other Independent readers and see their replies