Amelia Andersdotter: Internet copyright laws? They can walk the plank, says Pirate Party politician
Ian Burrell talk to the Swedish MEP who wants free music and movie downloads to stop internet users being criminalised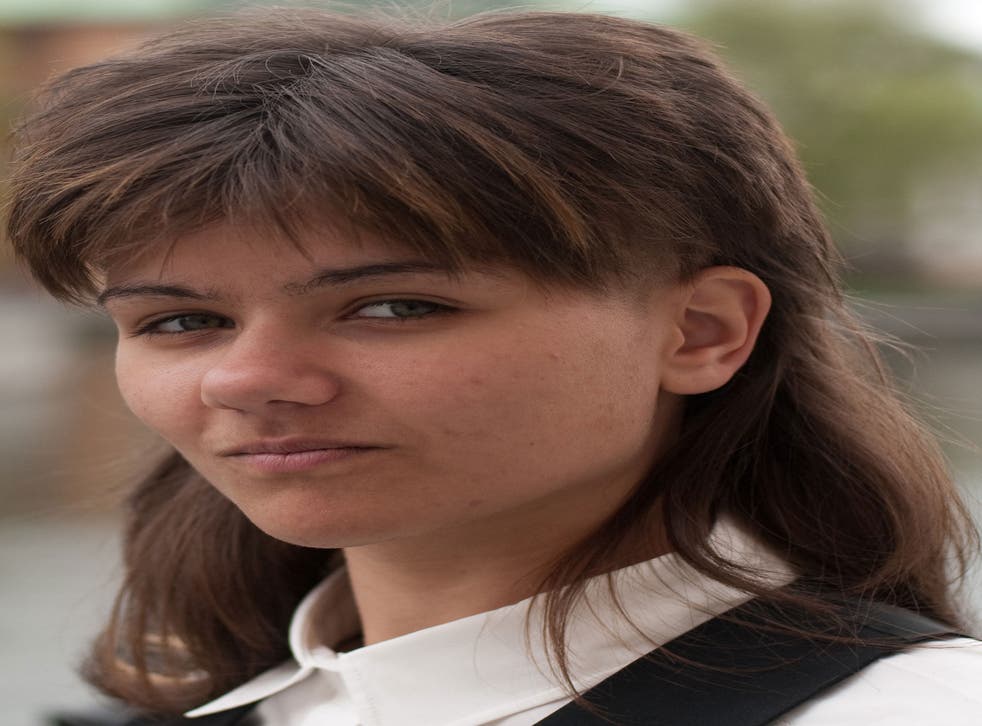 For a self-proclaimed pirate, there's not a lot of yo-ho-ho about Amelia Andersdotter. The youngest member of the European Parliament may be only 25 but she has serious work to do.
Specifically, she is determined to reform Europe's copyright laws to prevent teachers, internet users and DJs ending up in court. For Ms Andersdotter and her colleagues in Sweden's Pirate Party there should be no such thing as an illegal download.
File sharing of films or music reflects a basic desire to "expand cultural horizons" and should not be criminalised, she believes: "Using culture as a common reference point in social interaction is so normal and so human that I think not allowing that in law does not make any sense at all."
On a visit to Britain to participate in a debate on media piracy, Ms Andersdotter said musicians and film-makers had no right to charge people for downloading their work for non-commercial use, and the public should be allowed to interact with it for free.
There are other ways to fund films and music, she said, for example, through sponsorship deals or live performances: "A lot of the European film industry is sponsored by public money already."
"You don't have the right to get money. If your idea was commercially uninteresting then maybe you need another idea," she said.
The militant stance of the Pirate Party has resonated with voters in several countries since it founded in 2006. Its popularity has given rise to parties with the same name and similar goals in Europe and worldwide, forming the International Pirate Party movement.
In the UK it has made limited progress: its most prominent figure, Lawrence "Loz" Kaye, stood at the Manchester Central by-election in November collecting 1.9 per cent of votes. Ms Andersdotter, former international co-ordinator of the party's youth wing, is indisputably the party's star attraction. In Brussels, Andersdotter sits on the Committee for Industry, Research and Energy, the committee on International Trade and the committee on Budgetary Control. She is involved in the parliament's work in South Korea and with the Andean community.
The party's history is tied to the notorious file-sharing website The Pirate Bay which, for 10 years, has shifted around the world to avoid prosecution. "They are being persecuted and they are living in legal uncertainty," Andersdotter complained.
The MEP claims that copyright law is arcane but remains in place because of the power of industry bodies – record companies, film distributors, performance rights collectors and publishers – with a vested interest in maintaining the status quo.
Andersdotter, one of the speakers at the London School of Economics debate last week, does not believe the music business is struggling financially: "It funds itself fine, actually," she insisted.
She argued that musicians and composers who produce content for remixers should make their money from concerts and deals with commercial streaming services: "The revenues in all cultural sectors are rising, and have been rising for many years. People are spending a larger amount of money today on cultural content even though they are also pirate copying a lot of material," she said.
"What they aren't having is freedom to interact with the cultural material they want, so we have criminal teachers (using downloads as classroom tools) and criminal teenagers interacting with cultural content."
The music rights organisation PRS for Music took a different view: "If creators cannot earn from what they create, it is a hobby and not a business," said its spokesman.
"Jobs, careers, livelihoods and the future of content creation on the scale we enjoy today would undoubtedly be harmed," he said.
Join our new commenting forum
Join thought-provoking conversations, follow other Independent readers and see their replies