Anders Breivik: Norway did not violate mass killer's human rights, rules appeals court
Breivik charged he had been abused for being placed in near-isolation in a three-room cell since he was jailed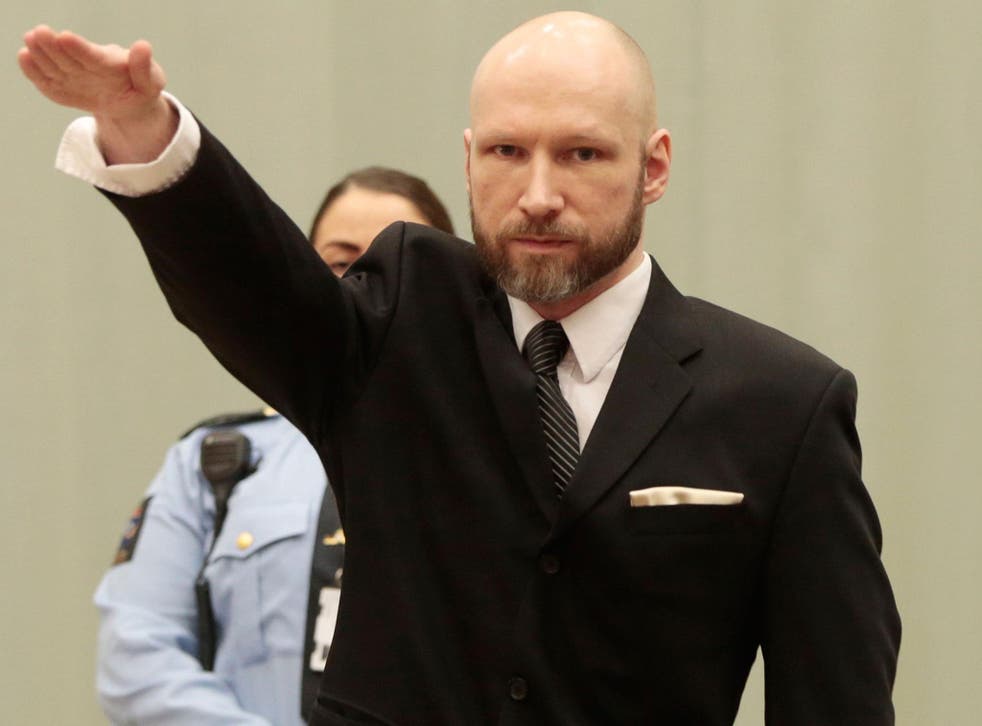 Norway has not violated mass killer Anders Breivik's human rights, an appeal court has ruled.
Breivik claimed he had been abused for being placed in near-isolation in a three-room cell since he was jailed for massacring 77 people in 2011.
The Borgarting appeals court overturned a 2016 verdict by a lower Oslo court that his isolation amounted to "inhuman and degrading treatment" under the European Convention on Human Rights.
"The Borgarting Court of Appeal has determined that Anders Behring Breivik is not, and has not been subjected to torture or inhuman or degrading treatment," the court said in a statement.
Breivik makes Nazi salute
Strict conditions for Breivik, who has no contact with other inmates and has not repented for the attacks, were justified because there was a "high risk" that he would use violence in future and because other prisoners might attack him, it said
Breivik's lawyer Oeystein Storrvik expressed surprise at the verdict and said he would appeal to Norway's Supreme Court. If that fails, Breivik can appeal to the European Court of Human Rights.
Skien Prison: Where Anders Breivik is incarcerated

Show all 5
On 22 July 2011, Breivik set off a bomb in Oslo's government district before carrying out a mass shooting at the annual summer camp of the left-wing Labour Party's youth organisation.
Eight people were killed in the explosion and 69 more died on Utoya island after he masqueraded as a police officer carrying out security checks.
The majority of his victims were children and teenagers as young as 14, with survivors describing how Breivik roamed the island for almost an hour picking off those trying to escape.
He has previously described himself as a fascist and wrote a manifesto citing Islam, feminism and "cultural Marxism" as his enemies.
Survivors and relatives of the 77 dead welcomed the verdict after denouncing last year's ruling.
"We're very relieved," Lisbeth Roeyneland, whose 18-year-old daughter Synne was shot dead and who now leads the main support group, told Reuters. "I hope we don't hear any more about that terrorist for many, many years."
Breivik, now 38, is serving Norway's longest sentence, 21 years, which can be extended if he is still considered a threat.
Join our new commenting forum
Join thought-provoking conversations, follow other Independent readers and see their replies