Anders Breivik: Norwegian far-right mass murderer changes his name to Fjotolf Hansen
Name matches that of agricultural firm he created to obtain bomb-making materials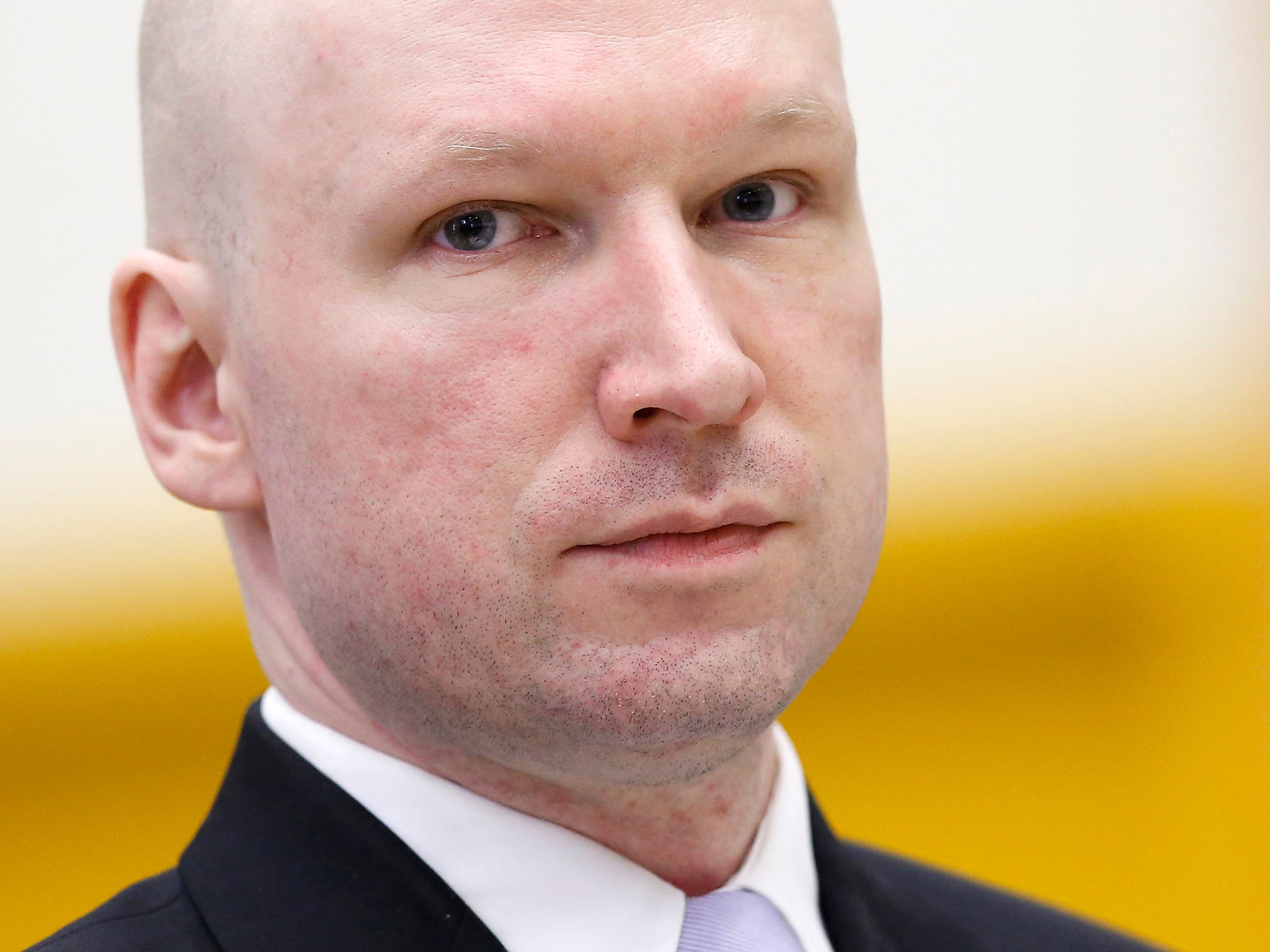 Anders Breivik, the Norwegian mass murderer who killed 77 people, has changed his name to Fjotolf Hansen.
The move, confirmed by his lawyer, came after an appeal by the killer against the "inhumane" conditions in prison. The appeal was rejected by Norway's Supreme Court.
His lawyer, Oeystein Storrvik, did not say why his client had chosen the common surname of Hansen, or the very rare first name of Fjotolf.
In a country of five million, more than 52,000 people are called Hansen.
"He told me some reasons but I don't want to talk about what he told me," Mr Storrvik told Reuters.
Norwegians are allowed to change their names in the country's official register as long as they do not cause offence or harm.
In 2011, Norway was rocked by two terror attacks that killed 77 people and injured close to 240.
The Norwegian agricultural company the killer created to obtain materials to make bombs, Breivik Geofarm, is now registered as Fjotolf Hansen.
Anders Breivik returns to court with a Nazi salute
In July 2011, Breivik, now Hansen, parked a van outside the Parliament building in Oslo, and lit a fuse to a bomb which detonated and killed eight people.
He then shot dead 69 people, mostly teenagers, at a summer youth camp on the island of Utoya. He carried out the shooting over the course of an hour and a half before police arrived.
The white supremacist and anti-Muslim extremist posted racist material online and sent round a 1,500-page manifesto signed by "Andrew Berwick", the Anglicised version of his name, containing staged pictures of him in uniform with weapons. He sent it to 1,000 email addresses on the day he committed the twin terror attacks.
He was convicted of terrorism and premeditated murder, and was given the maximum sentence of 21 years behind bars.
The sentence – he is being held at Telemark prison in Skien – can be extended indefinitely.
Breivik has not shown any remorse for his crimes and instead gave a fascist salute in court.
Join our commenting forum
Join thought-provoking conversations, follow other Independent readers and see their replies