Angela Merkel voices concern over fake news ahead of German elections
'We should not underestimate what is happening', warns German Chancellor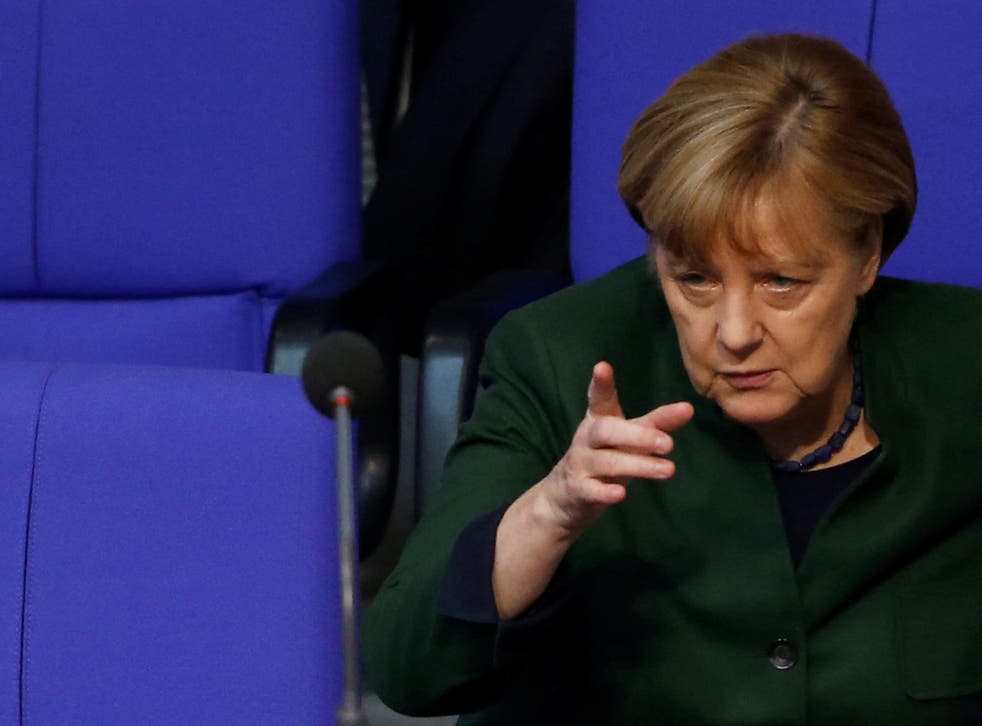 German Chancellor Angela Merkel has voiced her concern about fake news websites ahead of the German elections.
Fake news websites, which publish invented stories and sensationalist headlines while masquerading as genuine news sources, have proliferated in recent months.
Ms Merkel said that "opinions aren't formed the way they were 25 years ago", and warned that fake news websites and "trolls" could impact the results of the 2017 election.
In a speech in the Bundestag, Ms Merkel said: "Today we have fake sites, bots, trolls – things that regenerate themselves, reinforcing opinions with certain algorithms, and we have to learn to deal with them."
Germany's national elections will be held next year, and the anti-immigrant Alternative for Germany party is expected to make significant gains.
Since Trump's victory, debate has raged over the impact fake news websites could have had on how people voted.
Many made-up stories were shared more widely on social media than reports from trusted sources.
Stories included Mr Trump being endorsed for President by Denzel Washington, Robert De Niro and the Pope.
Other examples included Hilary Clinton using a body double for public appearances, and a widely shared story that Mr Trump was born in Pakistan.
Ms Merkel indicated concern over the effects of such online sensationalism.
She said: "I believe we should not underestimate what is happening in the context of the Internet and with digitalisation – this is part of our reality.
"We have regulations that allow for our press freedom, including the requirement for due diligence from journalists. Today we have many that experience a media that is based on very different foundations and is much less regulated."
"Populism and political extremes are growing in Western democracies," Merkel warned.
Ms Merkel recently confirmed she planned to stand for a fourth presidential term.
Facebook chief executive Mark Zuckerberg said the social network would work to crack down on fake news sources, but insisted it was "pretty crazy" to think it had any effect on the election result.
The iron Frau: Angela Merkel

Show all 11
Google has also announced plans to block websites publishing fake news from making money through Adsense, the company's ad software.
Join our new commenting forum
Join thought-provoking conversations, follow other Independent readers and see their replies