Angela Merkel to run for fourth term as German chancellor, CDU party sources say
The nation's first female Chancellor will seek re-election, sources at the Christian Democratic Union headquarters in Berlin have reportedly said
Alexandra Sims
Sunday 20 November 2016 13:43 Comments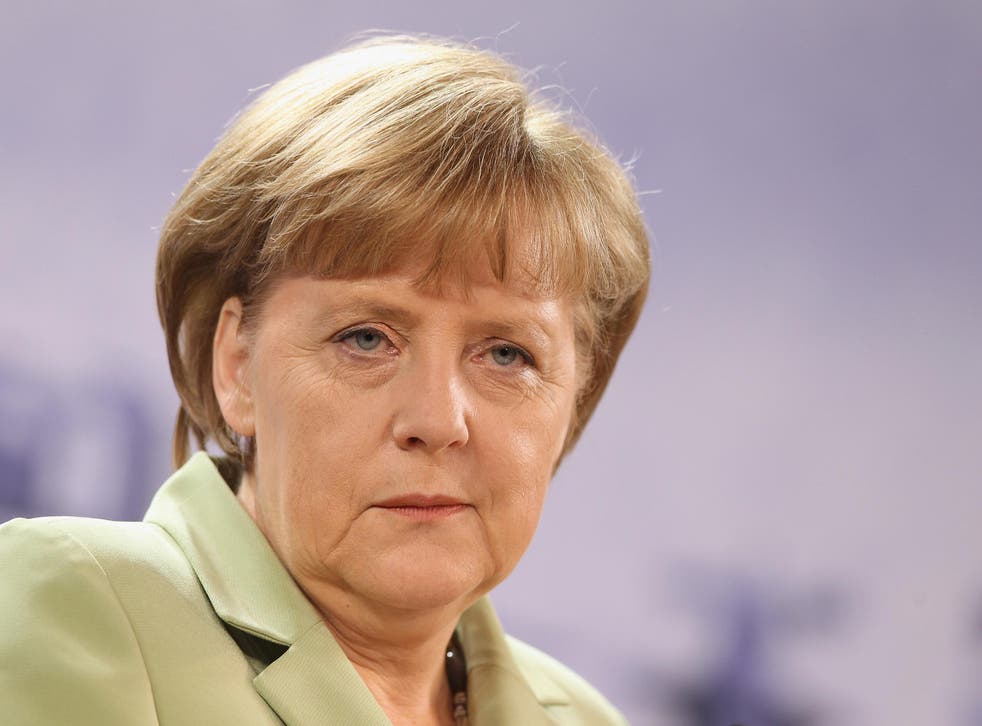 German Chancellor Angela Merkel will stand for a fourth term in next year's general election, Christian Democratic Union (CDU) party sources have reportedly said.
The 62-year-old became Germany's head of government in 2005. If she wins in 2017 and serves the entire four-year term, she would match her former mentor Helmut Kohl's post-war record of 16 years in office.
Ms Merkel refused to comment on the her decision to run for re-election during a a press conference with US President Barack Obama last week, however she is expected to confirm she will run at a news conference in Berlin on Sunday night.
Citing sources at Ms Merkel's CDU headquarters in Berlin, German news agency DPA reported on Sunday that the nation's first female Chancellor would seek re-election.
CDU politician Norbert Rottgen told CNN on Tuesday that he believed Ms Merkel would run for another term and German Member of the European Parliament Elmar Brok, told newspaper Rhein Neckar Zeitung on Saturday, "everybody knows that Merkel will run for office again".
With no clear successor in the CDU the decision is set to come as a relief to the party.
The Chancellor has made small gains recently after her support took a hit this year in opposition to her open-door immigration policy in response to Europe's refugee crisis.
Her decision to offer asylum to more than 1 million people dented her popularity and caused a swell in support for the right wing, populist Alternative for Germany party (AFD).
The iron Frau: Angela Merkel

Show all 11
However, after Britain's Brexit vote, Donald Trump's shock US presidential election victory and the rise of right-wing populist movements in many European countries, many are looking to Ms Merkel as a beacon of stability in uncertain times.
CDU deputy leader Julia Kloeckner told Welt am Sonntag newspaper that Ms Merkel represents "stability and reliability in turbulent times because she holds society together and stands up to over-simplification" by populists.
Weekly German newspaper Die Zeit said: "Society's need for predictability and stability could become so overpowering in the 2017 election year that even the creeping erosion of Merkel's chancellorship won't compromise her success at the polls in the end."
A recent poll for German newspaper Bild am Sonntag found 55 per cent of Germans supported Ms Merkel running for a fourth term.
Ms Merkel is the first leader of a reunited Germany to have grown up under communism in the former East Germany.
Additional reporting by agencies
Register for free to continue reading
Registration is a free and easy way to support our truly independent journalism
By registering, you will also enjoy limited access to Premium articles, exclusive newsletters, commenting, and virtual events with our leading journalists
Already have an account? sign in
Join our new commenting forum
Join thought-provoking conversations, follow other Independent readers and see their replies