Angela Merkel increases the pressure on Russia by demanding release of Greenpeace activists
German Chancellor makes phone call to Russian president Vladimir Putin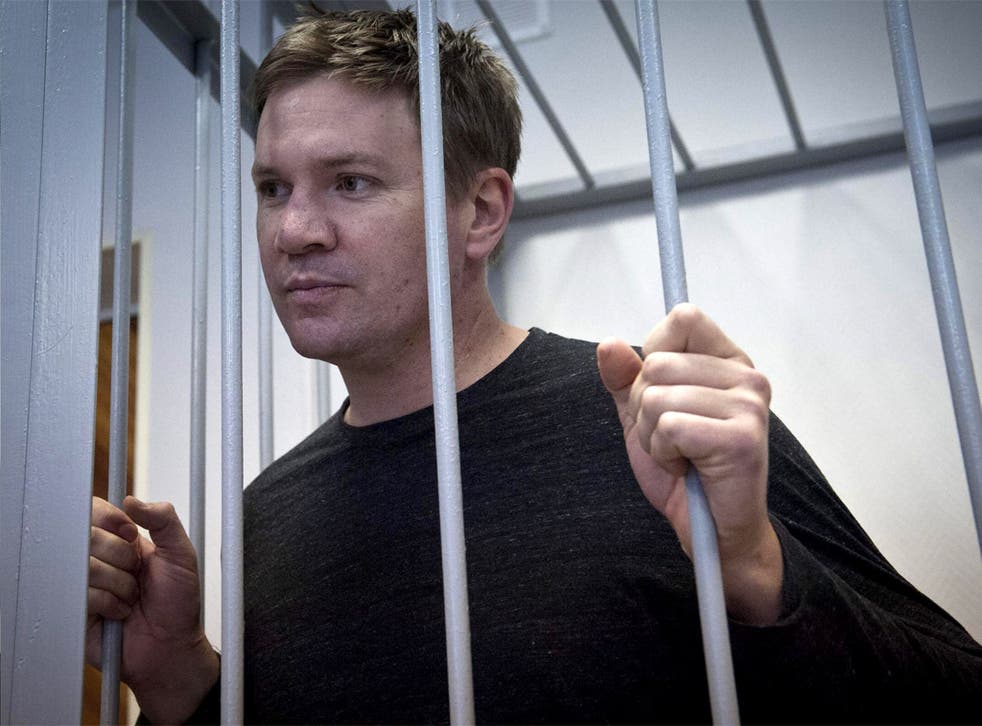 The pressure is mounting on the Russian President Vladimir Putin to release the Arctic 30 after the German Chancellor, Angela Merkel, personally telephoned him to demand he set free the 28 Greenpeace campaigners and two journalists being held on piracy charges.
Ms Merkel is understood to have placed the call to the Russian president at about 4pm UK time this afternoon and insisted that he release the prisoners who have so far been refused bail ahead of their court hearings.
The group, which includes six UK nationals, has been detained by the Russian authorities since they were seized on September 19 after an attempt to board a Russian oil rig in the Arctic.
They are being held at various prisons in the port town of Murmansk ahead of a trial for piracy which could see each of them jailed for up to 15 years.
But Russia has faced widespread criticism for pursuing charges which even Mr Putin has admitted are inappropriate and the pressure for their release is expected to continue to mount in the coming days.
Relatives of the British captives spoke of the trauma of having loved ones languishing in inhospitable Russian jails with no idea of when they might be released.
"I'm incredibly angry. From our point of view the charges are crazy, they're absolutely ludicrous. It's very easy to sit here and talk about Kieron doing a 15 year stretch but the actual reality of thinking about that is heartbreaking and I'm sure it's the same for everyone."said Russell Bryan, brother of Kieron, a freelance journalist who was filming the campaigners.
"If we start thinking about it it becomes very difficult and the only way to deal with it is to make sure that we're as busy and as pro-active as possible," he added.
Only one of the six UK nationals being held has been able to speak to their family in the four weeks since they were seized on their ship the Arctic Sunrise.
That is Alexandra Harris.
Her father Clifford said: "We spoke to our daughter five evenings ago…She's terrified. She's certainly not used to living in that situation, but mentally she was holding it together quite well, which surprised me actually because she's a very sensitive girl," he said.
"It's the unknown, the conditions - she's not complaining about it but it's pretty basic," Mr Harris added.
Georgina Harris, her younger sister, added: "It's been very tough, we're really close. I'd say she was my best friend. I never imagined we'd be in this situation, none of us did. The lack of contact is awful….We just pray for a better outcome."
It emerged that one of the detainees - Phil Ball - lives in David Cameron's constituency of Witney in Oxfordshire.
Register for free to continue reading
Registration is a free and easy way to support our truly independent journalism
By registering, you will also enjoy limited access to Premium articles, exclusive newsletters, commenting, and virtual events with our leading journalists
Already have an account? sign in
Register for free to continue reading
Registration is a free and easy way to support our truly independent journalism
By registering, you will also enjoy limited access to Premium articles, exclusive newsletters, commenting, and virtual events with our leading journalists
Already have an account? sign in
Join our new commenting forum
Join thought-provoking conversations, follow other Independent readers and see their replies