Anti-Nazi couple's home burnt down in Germany in suspected retaliatory attack
Police investigators say they believe the attack was the work of neo-Nazis and designed to frighten the couple
Siobhan Fenton
Saturday 15 August 2015 22:12 Comments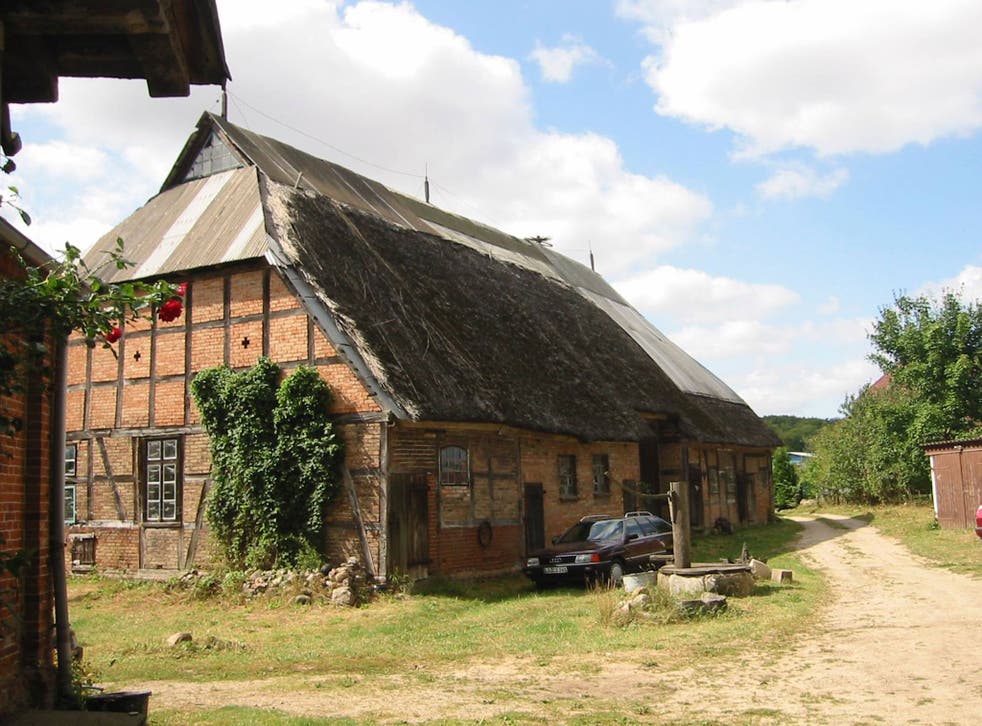 A German couple who have taken a stand against local neo-Nazis have had their home gutted in a suspected retaliatory arson attack.
Brigit and Horst Lohmeyer have been living in the village of Jamel for over a decade. Neo-Nazis have begun to use the area in recent times for the purpose of political organising.
In response, the couple organised a pro-diversity concert for which they were awarded citizenship prizes by local government and charities.
Frankfurter Rundschau reports that they have since seen an escalation in violence against them from neo-Nazis and their barn has now been torched in a suspected arson attack.
Police investigators who have examined the site say that they believe the barn was deliberately burnt in a bid to frighten the couple.
The couple told the paper: "At about midnight, our barn caught fire. It was burnt to the ground. By the time fire fighters came to the scene, it was beyond help. We are all shocked. We have not slept since."
Germany has seen a rise in far-right activity recently. Last month, far-right extremists clashed with police in Dresden to protest the Red Cross housing refugees in tents in a camp in the city.
In the first six months of 2015 in Germany, there were 150 arson or other attacks that damaged or destroyed refugee shelters, including in Bavarian towns near Erlangen, and accommodation has also been daubed with swastikas and neo-Nazi graffiti.
A German newsreader sparked an international debate about the issue this week after she used her broadcasting slot to speak out against "racist little nobodies" behind the surge in attacks.
She said that they did not speak for the majority of German citizens and called on more people to speak out against Neo-Nazism in the country.
Register for free to continue reading
Registration is a free and easy way to support our truly independent journalism
By registering, you will also enjoy limited access to Premium articles, exclusive newsletters, commenting, and virtual events with our leading journalists
Already have an account? sign in
Join our new commenting forum
Join thought-provoking conversations, follow other Independent readers and see their replies