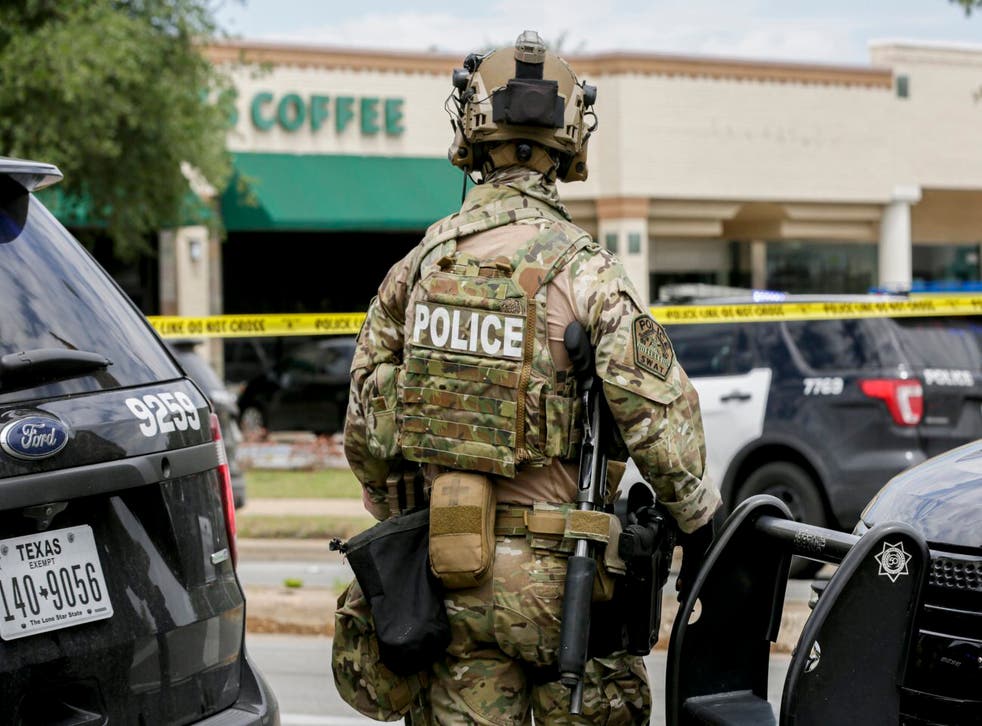 Here are the AP's latest coverage plans, top stories and promotable content. All times EDT. For up-to-the minute information on AP's coverage, visit Coverage Plan at https://newsroom.ap.org.
_____________
TOP STORIES
_____________
GEORGE FLOYD-OFFICER TRIAL — Attorneys in the trial of a former Minneapolis police officer charged with killing George Floyd are set to make their closing arguments, each side seeking to distill three weeks of testimony to persuade jurors to deliver their view of the right verdict. By Amy Forliti and Tammy Webber. SENT: 820 words, photos. With GEORGE FLOYD-OFFICER TRIAL-TIMELINE.
VIRUS-OUTBREAK — Half of all adults in the U.S. have received at least one COVID-19 shot, the government announced, marking another milestone in the nation's largest-ever vaccination campaign but leaving more work to do to convince skeptical Americans to roll up their sleeves. Almost 130 million people 18 or older have received at least one dose of a vaccine, or 50.4% of the total adult population, the Centers for Disease Control and Prevention reported. By Hope Yen and Jonathan Mattise. SENT: 920 words, photos, video. With VIRUS OUTBREAK-THE LATEST.
VIRUS-OUTBREAK-FRANCE — A renewed crush of COVID-19 cases is again forcing intensive care units across France to grapple with the macabre mathematics of how to make space for thousands of critically ill patients. Having learned from the bitter experience of the early months of the pandemic, French hospitals now fight relentlessly to keep patients awake and off mechanical ventilators, if possible. Instead, ICU teams are using persuasion to convince patients to stick as long as possible with less-invasive breathing masks and nose tubes. By John Leicester. SENT: 900 words, photos.
BIDEN-CLIMATE — When President Joe Biden convenes a virtual climate summit on Thursday, he faces a vexing task: how to put forward a nonbinding but symbolic goal to reduce greenhouse gas emissions that will have a tangible impact not only on climate change efforts in the U.S. but throughout the world. By Matthew Daly. SENT: 1,100 words, photos.
AUSTIN-FATAL SHOOTING — A manhunt is underway for a former sheriff's deputy wanted in the fatal shooting of three people in Austin, Texas, as an official said it wasn't known if the suspect was still in the city. By Jim Vertuno. SENT: 580 words, photos, video.
VOTING BILLS-ABRAMS — Stacey Abrams Georgia's well-known voting rights advocate, is critical but measured when she is asked about the new voting law that has set much of her party on fire. The approach demonstrates how the former and potentially future candidate for governor is navigating the politics in the new battleground. By Bill Barrow. SENT: 1,150 words, photos.
_______________________________
WHAT WE'RE TALKING ABOUT
_______________________________
AUSTRALIA-FILM-MAD MAX — "Mad Max" prequel shot in Outback to be released in 2023. SENT: 320 words, photos.
PROTESTER PUNCHED-VIDEO — Video: Louisville officer punches protester during arrest. SENT: 330 words.
MCDONALD'S-SHOOTING-GIRL-KILLED — Police: 7-year-old girl killed outside McDonald's in Chicago. SENT: 170 words, photos.
TESLA-CRASH — Authorities say no one was driving Tesla before deadly crash. SENT: 320 words.
JAPAN-MYANMAR — Japan journalist arrested in Myanmar, government asks for release. SENT: 270 words, photos.
__________________________________
MORE ON THE VIRUS OUTBREAK
_________________________________
VIRUS-OUTBREAK-ALASKA-NATIVE-VILLAGES Alaska's highest COVID-19 vaccination rates have been in some of its remotest, hardest-to-access communities. SENT: 1,060 words, photos.
NEW-ZEALAND-AUSTRALIA-TRAVEL-BUBBLE — Elation marked the opening of a long-anticipated travel bubble between Australia and New Zealand. SENT: 610 words, photos.
_________________
INTERNATIONAL
_________________
INDIA-ELECTRIC-VEHICLES — India has ambitions to expand use of electric vehicles to wean itself from polluting fossil fuels, but EVs are still a rarity on its congested highways. SENT: 1,020 words, photos.
GERMANY-ELECTION Germany's environmentalist Greens were set to announce who will make the party's first run for the chancellery in September's national election, while a power struggle in Chancellor Angela Merkel's center-right bloc entered its second week. SENT: 650 words, photo.
———————————————
BUSINESS/ECONOMY
———————————————
CHINA-AUTO-SHOW — Volkswagen, Ford and Chinese brands unveiled new SUVs for China's growing market at the Shanghai auto show, the industry's biggest marketing event in a year overshadowed by the coronavirus pandemic. SENT: 460 words, photos.
FINANCIAL-MARKETS — Asian shares were mixed amid cautious optimism about a global rebound from the coronavirus pandemic. By Yuri Kageyama. SENT: 1,020 words, photos.
__________________
ENTERTAINMENT
__________________
MUSIC-ACM-AWARDS — Though female country stars didn't compete for the night's top prize – Luke Bryan was named entertainer of the year – they owned the ACM Awards. By Mesfin Fekadu. SENT: 830 words, photos. With MUSIC-ACM-AWARDS-LIST.
________
SPORTS
________
HARLEM SKATING CELEBRATION — Figure Skating in Harlem has returned after a hiatus due to the COVID-19 pandemic. By Sports Writer Barry Wilner. SENT: 750 words, photos.
___________________
HOW TO REACH US
___________________
At the Nerve Center, Jerome Minerva can be reached at 800-845-8450 (ext. 1600). For photos, Shuji Kajiyama (ext. 1900). For graphics and interactives, ext. 7636. Expanded AP content can be obtained from http://newsroom.ap.org. For access to AP Newsroom and other technical issues, contact apcustomersupport(at)ap.org or call 877-836-9477.